Album Review: Asenblut – Die Wilde Jagd (AFM Records)
Purveyors of serious metal, Asenblut are back with another huge album 'Die Wilde Jagd' (The Wild Hunt), one that's a worthy successor to the critically acclaimed 'Berserker'. The Melodic Deathmetallers connect to the predecessor with this uncompromising, fast, melodic but brutally hard album, they call for the hunting horns with 'Die Wilde Jagd'. This album is used to tell stories which originated in classical mythology, combining these lyrics with catchy choruses and hooks, taking the listener on a journey into a fantastic world.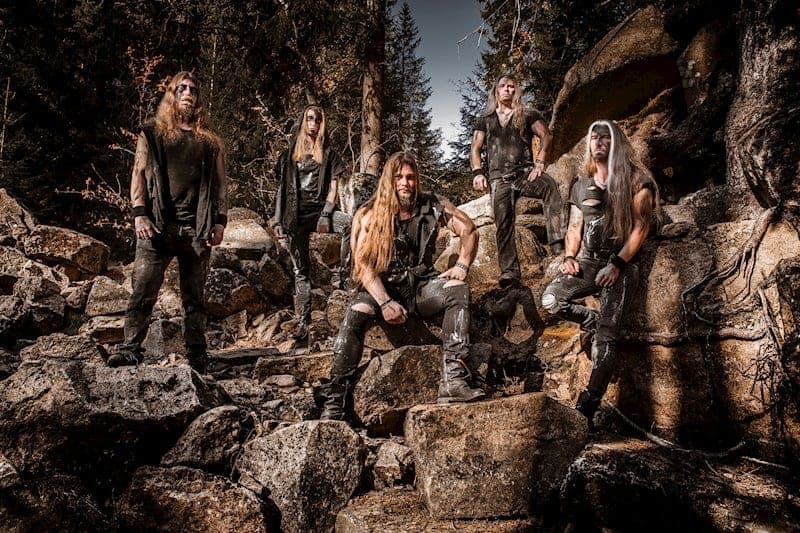 Anyone who suspects Asenblut is just another Viking metal band bandying around with runes and pathos, is doing wrong by Frontman Tetzel and his fellow band members. From the beginning of their existence, Asenblut intertwined Black Metal, Thrash, melodic Death Metal and traditional heavy metal saber-rattling into a melodic, clinking, unspoilt soundscape.
Die Wilde Jagd will be released on April 17th 2020 via AFM Records.
Bleeding heavy metal intensity, Asenblut are a surprise that is always welcome. A band that delivers a groovy, fist pumping and chest beating metal album. One that blends the sounds of traditional heaviness with a more brutal sound wrapped up with a bow of catchy melodic ferocity. It's a combination that serves them well as they come roaring out of the gates on horses made of steel with the huge hard hitting combo of the title track, Codex Gigas and Seite An Seite.
With the latter, those comparisons to Amon Amarth are a little clearer although Asenblut are still very much their own type of 'viking' style metal.
With the blood pumping hot, the fire running through the veins of Asenblut, Irminsul and Drachentoeter continue to kick some serious ass. A duo that showcase the head-banging grandness of this album in all its metal glory.
It should come as no surprise that the fist-pumping arm is beginning to tire by time Penumbra, Weder Gott noch Koenige and Wolfshunger arrive. However, rather than allowing exhaustion to slip in, Asenblut pull forth the last bits of energy for a stomping second half of the album. Wrapped up with the incredibly epic 300 and an extended version of Seite An Seite.
Heavy viking metal isn't just the game of one band alone anymore.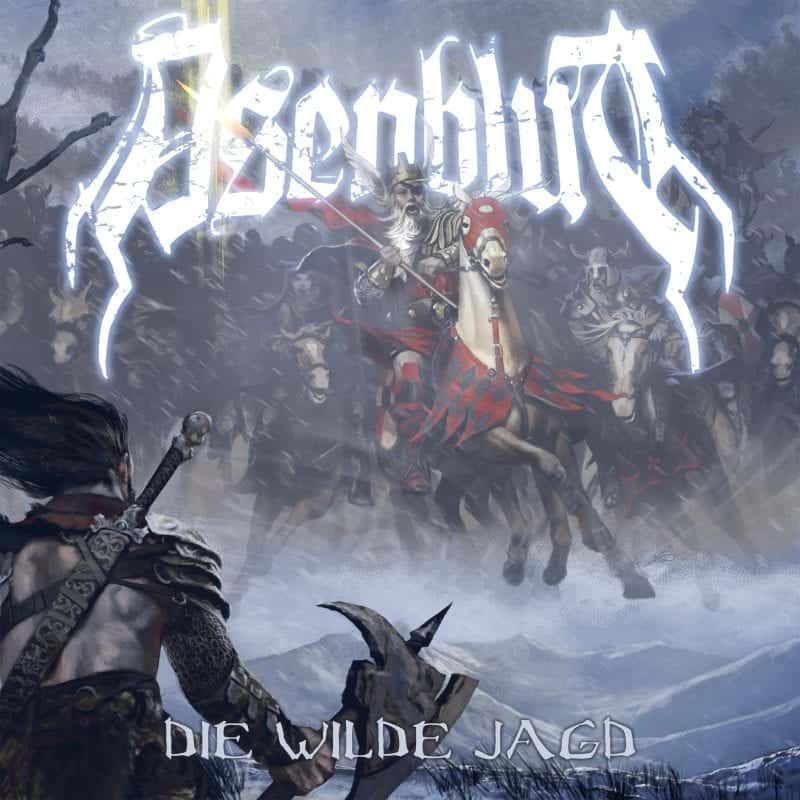 Asenblut – Die Wilde Jagd Full Track Listing:
1. Die Wilde Jagd
2. Codex Gigas
3. Seite An Seite
4. Irminsul
5. Drachentoeter
6. Penumbra
7. Weder Gott noch Koenige
8. Wolfshunger
9. 300
10. Seite An Seite (Extended Version)
Links
Website | Big Cartel | Facebook | Instagram | YouTube | AFM Records
Asenblut - Die Wilde Jagd (AFM Records)
The Final Score -

9/10