Album Review: Alpha Omega – Alpha Omega (Self Released)
After first gaining our attention at Bloodstock 2018 with a blistering set on the Jager stage, Alpha Omega are back with their debut full length release.
Kicking off with Witches Burn At Dawn, Alpha Omega shoot across the bow with a rapid and spiteful style of thrash. Crude vocals and agonising riffing, it's a track that's been available for a while now but still sounds great!
Blackbird Sings and Forest of Hanged Men then follows that with more of the same hot and heavy metal. No surprises but no disappointments either.
A thick bit of groove turns things up a notch as Mechanical Heart gets under way before Alpha Omega open up a can of metal whoop ass on everyone. This signals the start of Alpha Omega really stepping up their game as Human Remains, Field of Skulls and Milwaukee take hold and force even the most stoic of listeners to start head banging along.
As long as you're not expecting anything more then wickedly heavy, a little bit rough and very British heavy metal, you'll get along great with Alpha Omega. They're not afraid to throw out the odd tempo shift (check out the mid-point bass of Horns of Hattin) but for the most part it's top drawer modern thrash.
A really enjoyable record comes to a close with We Share the Eye, one last wild headbanger.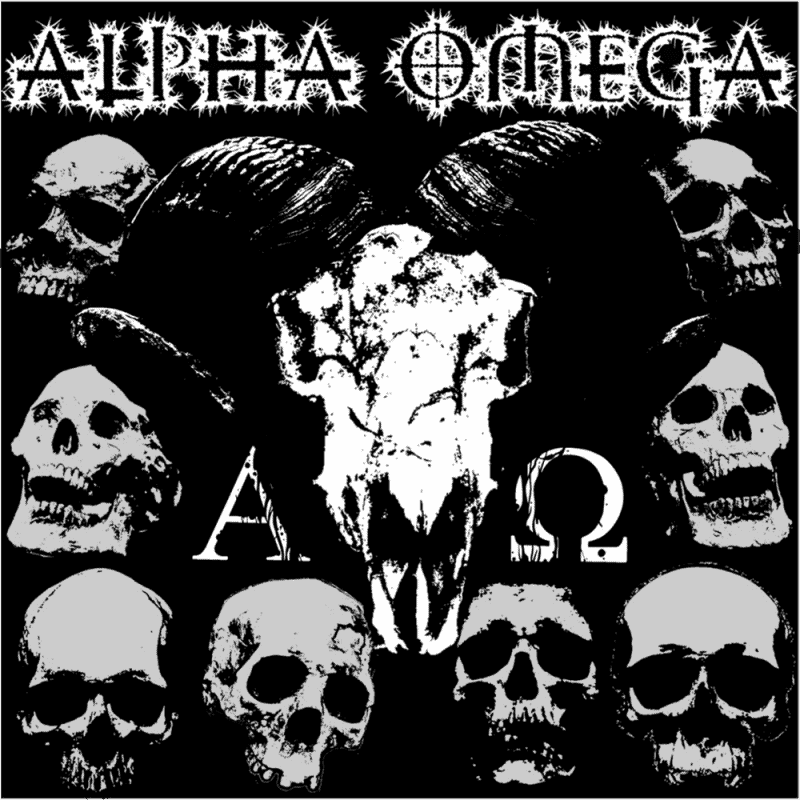 Alpha Omega – Alpha Omega Full Track Listing:
1. Witches Burn At Dawn
2. Blackbird Sings
3. Forest of Hanged Men
4. Mechanical Heart
5. Human Remains
6. Field of Skulls
7. Milwaukee
8. Harrowing of Hell
9. Horns of Hattin
10. Mexican Nights
11. We Share the Eye
You can pick up your copy of the album and merchandise here. Find out more/keep up to date with Alpha Omega via their website, Facebook Page and YouTube Channel.
Alpha Omega – Alpha Omega (Self Released)
The Final Score -

8/10