Album Review: Ad Nemori – Akrateia (Self Released)
Munich atmospheric death metal band Ad Nemori releases their self produced debut album "Akrateia" on the 18th October 2019.
When an intro is done right, it can build an incredible level of anticipation for what follows. An intro that tells you everything you can expect in a short amount of time is simply brilliant. That's exactly what we get with Miasma's haunting and emotional piano driven melody. Creating a sense of wonder that sets up an album of gloriously atmospheric metal.
Diving straight into the brutality with Tellurian Doom, the thickness of the metal is choking but the undercurrent of melody offers some relief from a ferocious track. It's spectacular in all its fiery glory, a short guitar solo leading it towards a plummet into softer and quieter melody that has an air of the 'posts' about it.
Above the Tide is somehow even more savage, the filth that cakes the vocals black and mucky. Yet, as is a constant theme here, it takes us on a journey that slathers uplifting and emotive rhythms and melodies throughout. If this doesn't put a smile on your face then the sorrow-filled Kenosis is sure too. With a slower tempo, the riffs drip in pain and suffering building a feeling of loneliness with bursts of outrage and intensity. At nearly 10 minutes long, it's a long one but it's also one of the albums best.
After such an epic effort, Ad Nemori could have dialled things back a bit with Obey the Sovereign but instead we get a track that makes you feel 10 feet tall. Diverging from the Black is a darker number, albeit one with some daring rhythm that could almost be called 'catchy'. Whereas Guidance is a short and soft folk-like track, one where the guitar strumming and lovely piano really stands out.
Akrateia as an album that makes you feel and music that does that is always a damn good thing in our eyes. With that being said, there aren't many tracks this year that will put the listener through the emotional blender in quite the way The Stars My Destination does. Get down on your knees and thank what deity you want for Ad Nemori and this track.
Haunting, gorgeous and heavy. What more could you ask for?
The album then ends with the outro of Enkrateia and like the intro it's an effective piano melody that ends a phenomenal release.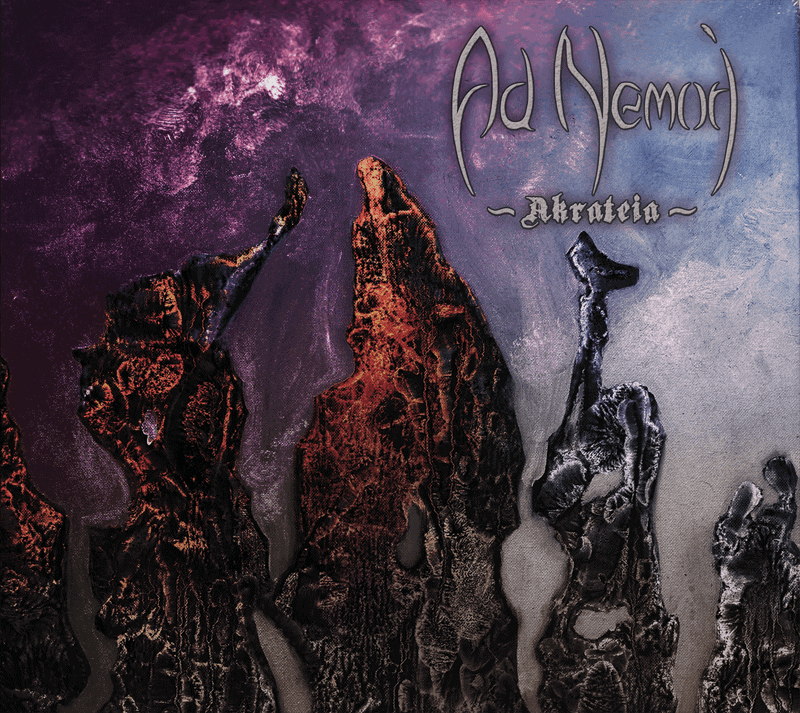 Ad Nemori – Akrateia Full Track Listing:
1. Miasma
2. Tellurian Doom
3. Above the Tide
4. Kenosis
5. Obey Thy Sovereign
6. Diverging From the Black
7. Guidance
8. The Stars My Destination
9. Enkrateia
Links
Bandcamp | Website | Facebook | YouTube
Ad Nemori - Akrateia (Self Released)
The Final Score -

9.5/10