Video Premiere: Stays In Vegas – Lower I Go (Official Lyric Video)
Stays In Vegas are a band that plays hard, alternative rock music. Their sound ranges from gritty rock, grunge fuelled anthems, eerie dream songs to acoustic ballads. With a sound that ranges from Nirvana, Green Day, Helmet, Queens of the Stone Age, Tool, Soundgarden and Stone Temple Pilots, they perform original songs and also cover songs from various artists.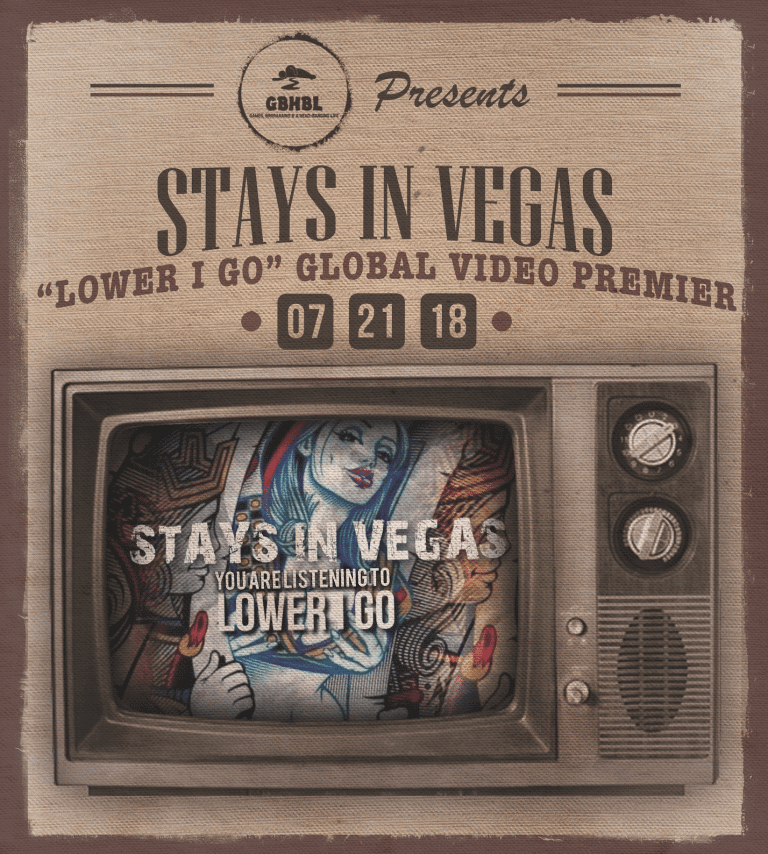 Their first album, Faces For The Moment. is a 10 song LP that has a array of sounds. Their second album, Revelations, is a 15 song LP effort that takes the bands sound from gritty rock to grunge/punk to alternative flare. Both albums are available at iTunes, CDBaby, Amazon, Spotify and on their webpage here. They are currently working on their third studio album and have released a lyric video for the first single, Lower I Go.