TV Series Review: American Horror Story – Freak Show
"People don't come to see freaks in the heat of day. They come in the evening. When the darkness moves in and speaks of mystery. The unknown. When logic loosens its vice grip and the imagination comes out to play. The night allows the stars to shine and we come alive."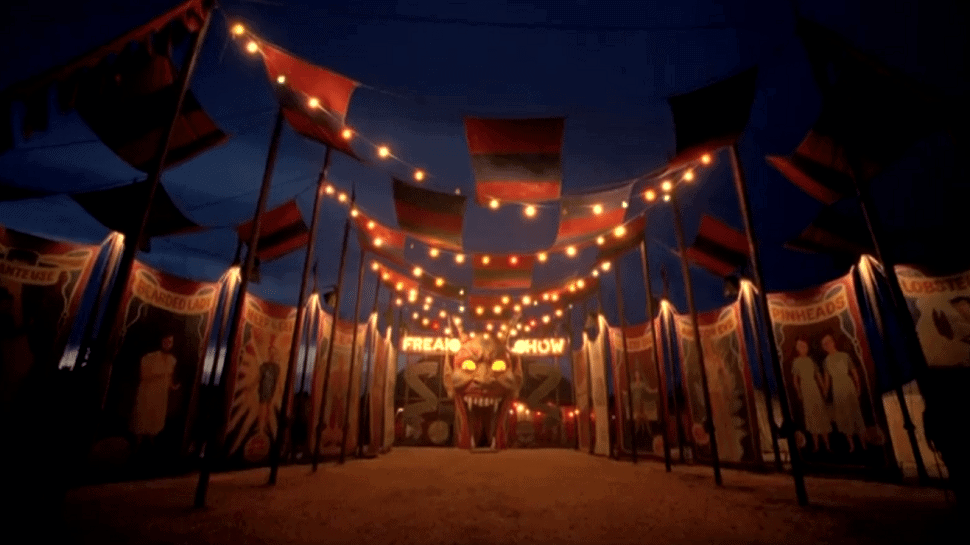 Freak Show is the fourth instalment of American Horror Story, set in Jupiter, Florida in 1952. In this series we're invited to witness Fräulein Elsa's Cabinet of Curiosities, one of the last remaining freak shows of its time. The owner, Elsa Mars (Jessica Lange), is in charge of a crowd of various "freaks" and performers, including; a lobster-handed young man Jimmy Darling (Evan Peters), his bearded mother Ethel Darling (Kathy Bathes), the smallest woman in the world Ma Petite (Jyoti Amge) and newly recruited conjoined twin sisters Bette and Dot (Sarah Paulson).
After the discovery of Bette and Dot's murdered mother, they make the headlines, arousing Elsa's interested. Elsa soons tracks them down, believing them to be the ones who'll save the freak show by increasing interest in the performance, and brings them back to camp. Dot believes that they're being exploited for their appearance, but Bette believes the show is their haven and falls in love with the place. Meanwhile, serial killer Twisty the Clown (John Carroll Lynch) is responsible for recent murders and kidnappings that plagued the town.
Although Twisty should be the least of the sisters and the freak shows worries, when an eccentric and emotionally young man, Dandy Mott (Finn Wittrock), buys out an evening show and becomes completely enamoured with the twins. He offers Elsa $15,000 to make them his and take them back home, she refuses but that doesn't mean they won't be his eventually…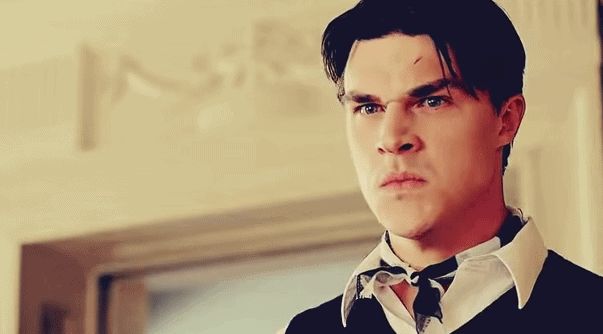 I'm going to start off by saying Freak Show is one of my least favourite seasons of AHS. Although it has charming scenery and a lot of favourable characters, I just felt there were too much going on. There were too many villains and needless storylines happening at once, it's very overwhelming. I feel they didn't need to jam so much in one series, when a lot of the storylines could've carried us through by themselves. Trying to showcase extra characters undermines the rest and it's difficult to pay attention to them all at once. I personally feel Dandy and Twisty would've been exceptional by themselves, however there are at least 3 more evildoers which is definitely too much.
Freak Show does have its positives though, there are quite a few superb characters and they're certainly not short of emotional backstories (every single character seems to have an especially dramatic past.) Firstly, my favourite character is Dandy Mott – A childish, ostentatious young man who lives in his mother's mansion. His exaggerated character is hilarious and even though he's a major sicko he's so entertaining.
Bette and Dot also deserve a mention, I was impressed by Sarah Paulson playing two wildly different personalities and her quality performance makes it easy to believe that the conjoined sisters are completely different people.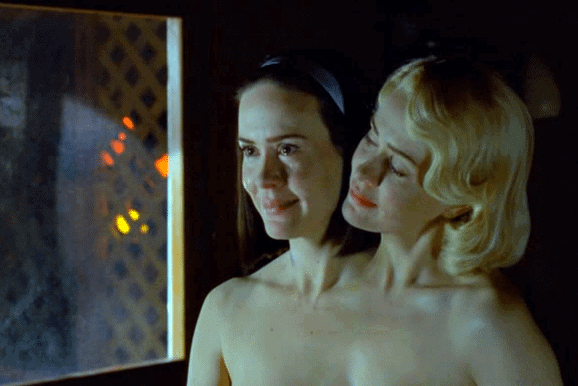 Lastly, I have to mention Pepper (Naomi Grossman). Similarly with Asylum, her character is unrecognisable to the real actress. Her performance is always astonishing; furthermore her backstory links Freak Show with Asylum in a seamless and tragic way.
Overall, as I mentioned this season has an abundance of characters, plotlines and villains (checking the Wikipedia page there are roughly 40 characters including minor ones, that's completely insane). Having an inordinate amount of villains to just thin out the herd is nonsensical, why not just focus your effort following a few amazing main characters and some other minor roles. I would've definitely enjoyed Freak show a whole lot more if it hadn't been so chaotic and had actually lead somewhere in the end. Nevertheless, on a positive note, the characters and storylines I did enjoy were excellent and this season bred some new additions into the AHS family that I'm glad they used in Hotel.
American Horror Story is like pizza, even when it's not that great, it's still pretty good, so I don't think I could give a much lower score than this no matter the issues.
I'll leave you with Ma Petite being adorable 🙂
American Horror Story – Freak Show
The Final Score -

6/10
Comments Rating
( reviews)