Single Slam – Wear Your Wounds by Wear Your Wounds (WYW)
Wear Your Wounds is a band/project created by Jacob Bannon. Jacob Bannon is one of the founding members, and vocalist of American metalcore band Converge. Wear Your Wounds, the song, is the first piece of music released from the project's upcoming album. It was released alongside a video which you can see from the link below. The Wear Your Wounds album is to be called WYW and will be released on April 7th via Deathwish Inc.. Deathwish Inc is an independent label that is also formed by Jacob Bannon.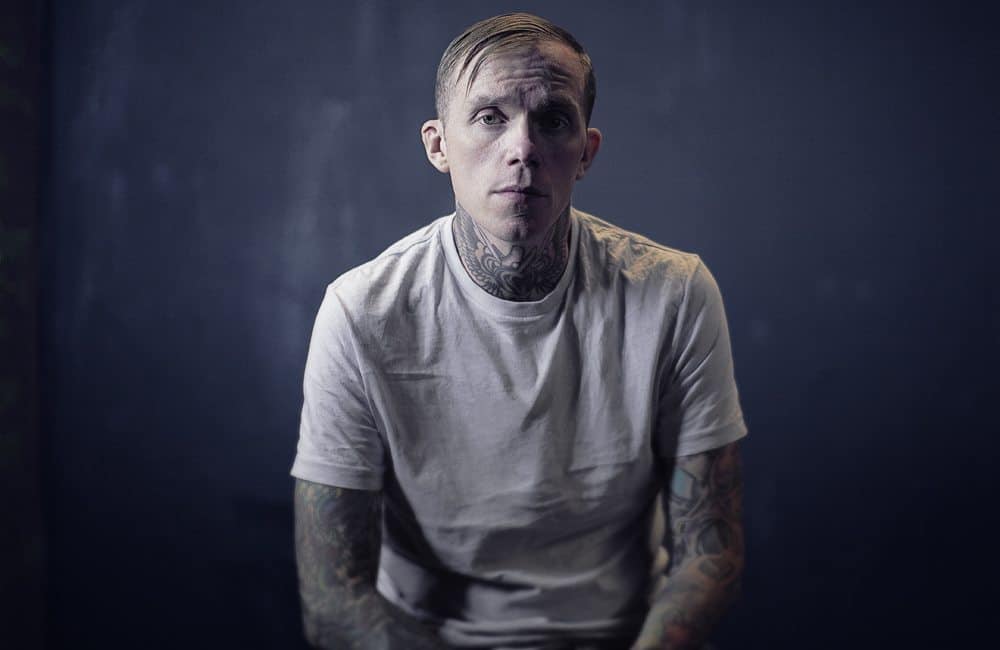 Joining Bannon for the Wear Your Wounds project on guitars are Sean Martin (Hatebreed),  Kurt Ballou (Converge) and Mike McKenzie (The Red Chord, Unraveller). Drums are looked after by Chris Maggio (Trap Them, Coliseum).
Musically, Wear Your Wounds are quite different to Bannon's other work. The song itself is quite instrumental and has a "doom" feel to it. It is 3 minutes and 38 seconds long and starts off with a nice piano intro. I do love a piano intro. The piano melody continues but is joined by loud, drawn out guitar notes and a slow paced cymbal heavy drum beat. Vocally, John sings nicely but with a muffled effect which adds to the whole doom and gloom feel to the song. As it progresses there are lots of really cool, high pitched, guitar lines added in the background. It adds a lot of depth to the song with layer after layer in music.
The piano melody, the drums, multiple guitar lines and the vocals all together could have sounded messy but it doesn't. You can pick out all instruments individually but they also work really well together. I like his voice too, even with the muffled effect. The song builds a bit further with a minute to go as Bannon repeats the line "Wear Your Wounds" one of the guitars jump to the forefront and the drums pick up the pace slightly. There is a bit of faded shouting in the background too, just to add yet another layer to this clever and complex track. A high guitar note is left to ring out at the end as every layer of music stops suddenly.
Bannon had the following to say about the release of Wear Your Wounds –  "The song is about the psychological effects of negative experiences, and ultimately not allowing them to define who you are and wish to be. I feel that most people can likely relate to that message in some way. The video is a recreation of the album cover and other visuals in the album. The character creates a ladder to ascend to the sky. Looking for answers, hoping for a metaphorical confrontation in some way. The character also wears a mirror, being a literal reflection of the world that surrounds."
I'm a fan. I think it is a really clever song and I love the layers upon layers of music. I love how they seem to take turns at leading the track. Together, with all instruments playing at once, it could very easily have become a mess but it works really well. It feels big, emotional and powerful. It is a gloomy track and does a great job of conveying that feeling and that ability to invoke an emotion is very praiseworthy indeed.
Check the track and video out for yourself over at Deathwish Inc's YouTube Channel. If you like what you hear, why not head over to the Deathwish Inc store to preorder the new album? You can also pick up their music on Bandcamp. Check out Wear Your Wounds on Facebook to keep up to date with new releases and other information.
Wear Your Wounds by Wear Your Wounds (WYW)
The Final Score -

8/10
Comments Rating
( reviews)