Single Slam – The Hallowing of Heirdom by Winterfylleth (The Hallowing of Heirdom)
Manchester, UK black/folk metallers Winterfylleth have released a new single from their highly anticipated 6th studio album called The Hallowing of Heirdom. The new song is the title track from that album. The Hallowing of Heirdom is due to be released on the 6th of April via Candlelight Records.
Winterfylleth are Chris Naughton on guitars and lead vocals with Simon Lucas on drums. Nick Wallwork is on bass and backing vocals while Dan Capp is on guitars with backing vocals. Finally, on keys is Mark Deeks, again also providing backing vocals too.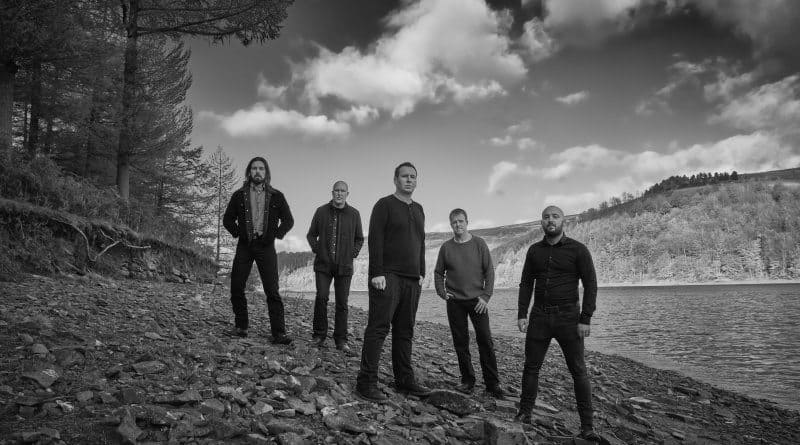 The Hallowing of Heirdom follows their critically acclaimed 2016 release, The Dark Hereafter. You can read our thoughts on that one here. The new album is going to differ somewhat with it being a purely acoustic affair as guitarist/vocalist Chris Naughton explains –
"The premise of the album being solely acoustic this time around really gave us the chance to explore our ability as songwriters in a very different way than we are used to. Throughout the writing process we found out that we could conjure the same mental imagery, emotions and feelings in the music as we always have done, but without the need for distorted guitars and harsh vocals."
Quite intriguing, I think, the idea of a purely acoustic album from a black metal band though it remains to be seen if it works out as planned. The song, The Hallowing of Heirdom, is just under 7 and a half minutes long and the acoustic side sees the band leaning very heavily on their traditional folk influences. Described as atmospheric acoustic music inspired by English history and folklore, it is certainly an interesting listen. A gentle, yet sombre ballad with loads of backing vocals, violins and atmospheric melodies all working beautifully together.
The singing is solid with loads of harmonised sections and there are some really intriguing ideas on show. It is very far removed from The Dark Hereafter in style but The Hallowing of Heirdom still sounds very Winterfylleth. I really like this song though must admit an album with 12 tracks like this might be a bit harder to swallow. I'm excited to here it though and just hope they have managed to find enough variation in style using the acoustic to offer an album as fascinating as this song is.
 The Hallowing of Heirdom is available now on all the usual streaming services. You can check out the previous single, Elder Mother
here
as well. You can preorder the new album from
here
. Also, you can grab it and more from the band at their
Bandcamp page
or at the Amazon links below. Keep up to date with Winterfylleth news by following the band on
Facebook
,
Twitter
or at their
website
.
[amazon_link asins='B079F9KHTC,B079PL9F85,B079Q72JLJ,B01JP4KVD2,B008RIQXSA,B071WVK9W1,B071JX8ZNY,B003MX3JVY' template='UseThisOne' store='g0e5b-21′ marketplace='UK' link_id='a93bf4ff-2398-11e8-99c3-efe29489f120′]
The Hallowing of Heirdom by Winterfylleth (The Hallowing of Heirdom)
The Final Score -

8/10