Single Slam – Fuck This Place by GWAR (The Blood of Gods)
American science fiction rockers, GWAR, have released new single called Fuck This Place. It will feature on their new album The Blood of Gods which is due out on the 20th of October this year via Metal Blade Records. The Blood of Gods will be the band's first full release since the sad passing of Oderus Urungus, Dave Brockie, who was the vocalist since 1986. Blothar, Michael Bishop, is now the vocalist having been the bassist in the band around 2 decades earlier.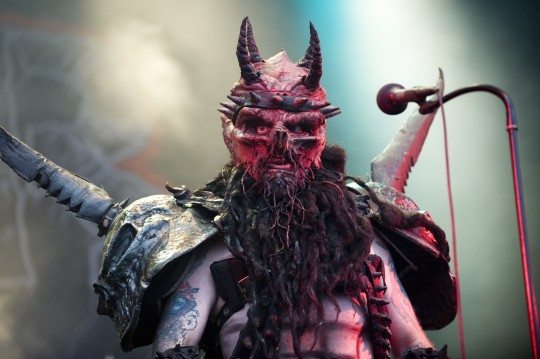 GWAR have always been a band who changed members. Being in costume means that you can usually get away with it easily but losing your frontman and last remaining founding member is a hard thing for a band to come back from. I'm sure they will give it their all though. All the blood, sweat, tears, piss and jizz they have.
In GWAR today, joining Blothar we have Mike Derks (Balsac the Jaws of Death) on rhythm guitar and Jamison Land (Beefcake the Mighty) on bass. Brad Roberts (Jizmak Da Gusha) is the drummer and Brent Purgason (Pustulus Maximus) is on lead guitar. All members add backing vocals along with three other backing singers and stage performers in Bob Gorman (Bonesnapper), Matt Maguire (Sawborg Destructo) and Don Drakulich (Sleazy P. Martini).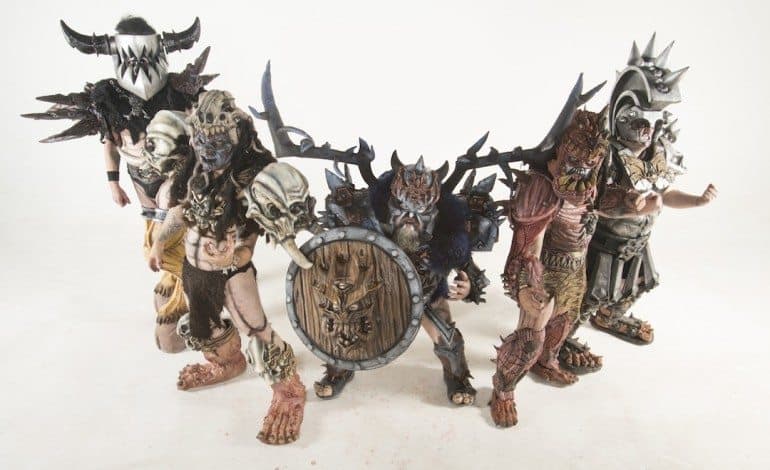 Fuck This Place is just over minutes long and is a big sounding monstrosity of a song. A big effect heavy guitar plays a melodic line at the start with a mid tempo drum beat. It picks up into a thrashy, fast paced rhythm as new singer Blothar joins in. He has a thrash style of singing which suits the music well. Lyrically GWAR haven't changed much, finding time to poke fun at you, me, the rest of the human race and also Blothar himself. From claiming to have birthed mankind after fucking the apes to the regret of creating us as we grew to destroy them and the planet.
It is funny but also a fair point, well, other than the apes bit. They let rip, comically, on the human race and point an accusatory finger/claw at Oderus for deserting them. A nice touch that Oderus would have liked, I'm sure. They even have a little backing vocal line of #BlotharRuinedGWAR and yes, they do say the words hash tag.
All of this chaos takes place over a mix of thrash riffing and melodic soloing. There is neat solo near the end and a solid bass and drum rhythm throughout. The song ends with a crowd pleasing riff section with chants of "Fuck This Place" repeated. Sure to be a favourite in the live environment.
Fuck This Place is a good track with some excellent guitaring and rhythm to it. Blothar slots in nicely and, despite the difference in vocals, this feels very GWAR. It's a funny song with comical lyrical content but behind the costumes, profanity and general silliness, there is still a huge amount of serious musical skill on show. I look forward to hearing more but until then, Fuck This Place.
Check it out for yourself here. You can preorder The Blood of Gods from Metal Blade. You can also pick this track up, and more from GWAR, at the links below. Find out more on GWAR at their website, Facebook, Twitter and Instagram. Make sure you like and follow them while you are there.
[amazon_link asins='B0744ZSVGN,B07453BTX7,B002IS13W6,B0046MM1WS,B00000ICNM,B000001C9P,B01H866FFM,B00E687MAS' template='UseThisOne' store='g0e5b-21′ marketplace='UK' link_id='2ad068f3-89a5-11e7-9921-fd8140d6b256′]
Fuck This Place by GWAR (The Blood of Gods)
The Final Score -

7.5/10