Single Slam – Feels Like Summer by Weezer (Untitled)
Feels Like Summer is the new single from American rock, and sometimes pop, band Weezer. Feels Like Summer is the first single released from the new album, which, while untitled, has been code named The Black Album by fans. That album is due out sometime this summer via Atlantic Records.
Weezer are famous for their catchy rhythms and clever lyrics that, while appearing bubbly, often have darker undertones. They are also famous for switching their style and genre up between these darker songs and very radio friendly pop music. Essentially there are two Weezer's. The pop rock band and the alt rock band. On rock form though, they can be brilliant.
With their considerable genre jumping, you never quite know what you are going to get with Weezer but talks last year with founder and frontman Rivers Cuomo promised a darker effort then 2016's The White Album. This promise is how the new album got the code name, The Black Album, as it was excepted to be the polar opposite of 2016's release.
Cuomo said "What could stand out more against 'White' than 'Black'? I think it's going to maybe be like Beach Boys gone bad. I'm thinking of swearing, which is something I've never done in songs." He also went on to state that the album would tackle "more mature topics" and be "less summer day and more winter night".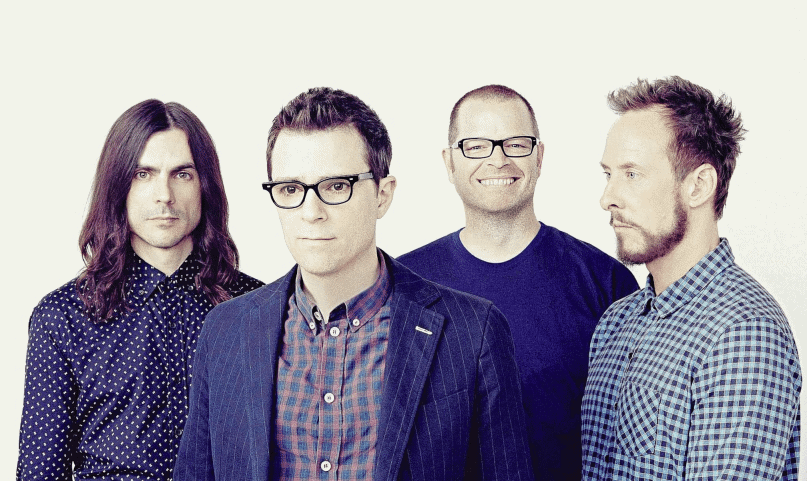 I can only assume they changed their mind because Feels Like Summer doesn't fit into those descriptions at all. Instead it is a very pop sounding, effect ridden, 3 and a quarter minute radio friendly track.
It really is a horrible song though – I am struggling to find any redeeming features. It has an upbeat tempo. Starting with a chorus of "na na nas" before dropping into a verse that is full of bass hooks and annoying synth sounds. The chorus has an okay pop hook, I guess, with unimaginative lyrics that are purely "Yeah it feels like summer, Yeah it feels like summer to me" on repeat. There is a little more to the lyrics in the verses, suggesting there is a darker and deeper meaning here. Mostly I am losing that meaning underneath sea of effects though.
There is a very short burst of a neat guitar line played near the end but it is smothered in more synth before we get back to the poor chorus and end with the same "na na nas" from the start.
Suffice to say I hate it. It has little going for it in my opinion. It is bland and boring and is Weezer in full on pop mode. Code named Black album should be renamed Pink or Fluffy on this evidence.
I can only hope that this song doesn't represent the album as a whole. I am sure it won't but as a lead single, it is disappointing.
In short, Feels Like Summer is a pretty poor pop song and a terrible rock song.
Still, you should always make your own mind up so check it our for yourself here. It is available now on all the usual streaming services. Weezer are out on a UK tour at the end of this year too. Check out their website for information on how to get tickets. Check them out on Facebook and Twitter for more information on them and the new album.
Feels Like Summer
The Final Score -

2/10
Comments Rating
( reviews)