Single Slam – King For A Day by Battle Beast (Bringer of Pain)
Finnish power metal band, Battle Beast, are due to release their fourth studio album on February 17th 2017. That album will be called Bringer of Pain and will be released through Nuclear Blast Records.
It will be the first release recorded without Anton Kabanen, one of the founding members, who provided guitars and backing vocals on the previous three albums. He has been replaced with Joona Björkroth, the brother of keyboardist Janne Björkroth, and Ossi Maristo as session players. Apparently musical differences were the reason for the split though the band are still ready and roaring to go, if their Facebook intro is anything to go by – "Silence was reigning in the camp of Finnish heavy metallers BATTLE BEAST during the last few months… The group had retired to forge their brand-new, fourth studio album. But now the young beast-tamers with power woman Noora Louhimo are back with a loud roar entitled »Bringer Of Pain«!"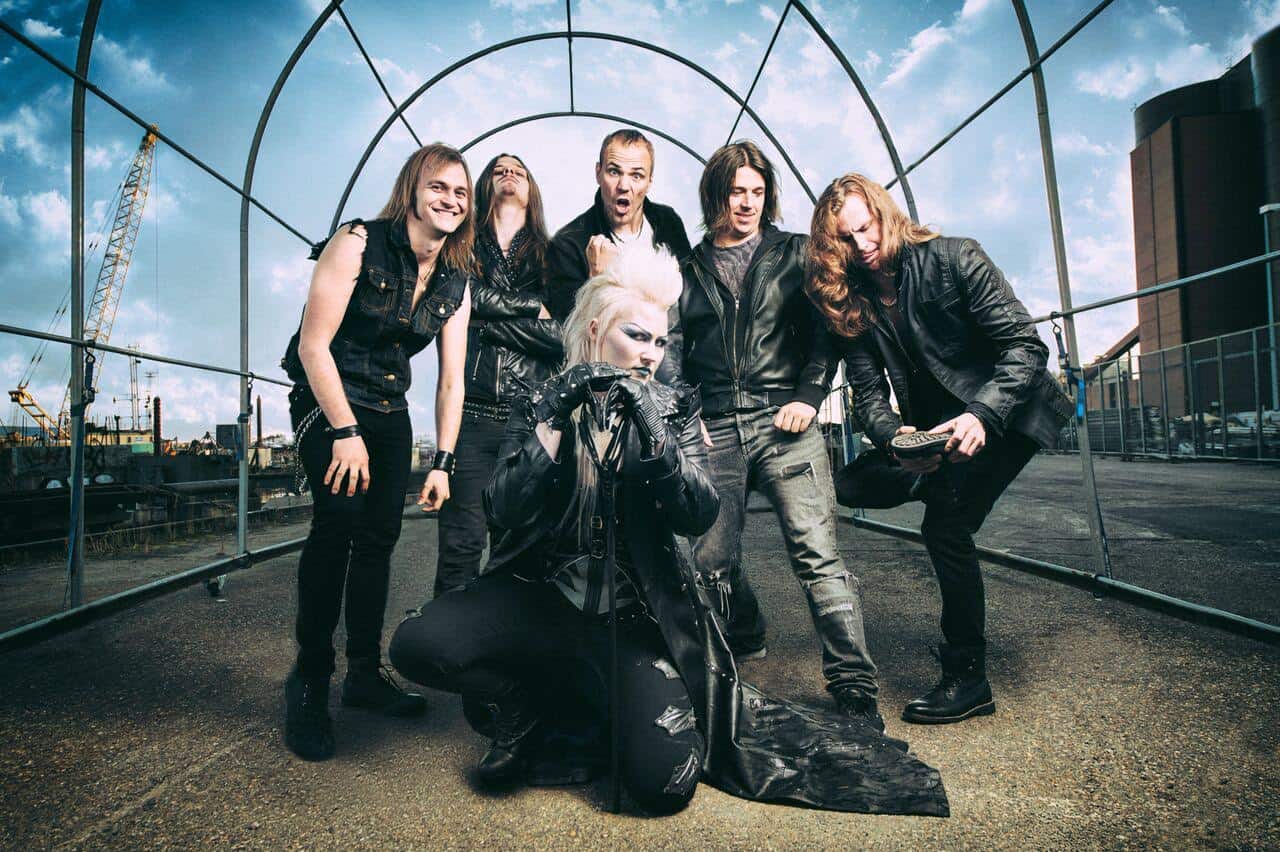 King for a Day is 4 and  a half minutes long and I wish I could say I liked it but I just don't. It is very old school sounding but not in a thrash or classic rock or even good style. Think more Europe and Final Countdown and that is what I hear but only in regards to style, not quality. It is so heavy with synth and keyboards that all other instruments are drowned out. It starts with a slow drum rhythm and simple guitar riff which is just muffled behind effects and keyboards. Noora's singing in the verses is fine, she has a strong voice, but there is no meat to it all because of the lack of musical strength and lack of power from the instruments.
You do get a few neat little guitar leads in the prechorus and the chorus itself is catchy enough but then there is another effect heavy and keyboard heavy mess of instruments straight afterwards. The solo is a keyboard solo and is horrid, there a couple guitar moments that may be okay but they are drowned out. The drums have literally played the same beat for the whole song so far and I am out. Despite liking the singer's voice, this isn't for me.
This isn't power metal – I take that back. It would need either power or metal for that. Instead this is very commercial, cheesy, 80's rock but done badly. More whimpering cat then Battle Beast.
While I am not adverse to a bit of 80's or a bit of cheese, this song does nothing at all for me. A predictable drum beat that I think I have played once on my daughters electronic drum mat, a decent singer over an orgy of keyboards and effects with a guitar that pops it's head up every now and then hoping to be invited in but never does. Really not my cup of tea at all.
Having said that, it may be yours so check it out yourself over on Nuclear Blast's official YouTube channel. Check the band out on Facebook or Twitter for more information on them and the new album. Check out their website to stay up to date and if you like what you here, why not pre order the album from the official Nuclear Blast store?
King For A Day by Battle Beast (Bringer of Pain)
The Final Song -

3/10
Comments Rating
( reviews)