TV Series Review: Hemlock Grove – Season 1
Hemlock Grove is a Netflix original horror thriller television series. Executive produced by Eli Roth, the series is based on Brian McGreevy's novel of the same name. The show premiered April 19, 2013, with all 13 episodes made immediately available for online viewing.
Hemlock Grove is about a very mysterious town of the same name where gruesome murders have taken place. Some people in the city are convinced that it's a wild animal, while others seem to have knowledge of other types of creatures that could be involved. Two young men become close friends despite their very different upbringings, and decide to try to help solve the crimes. Both have knowledge and skills beyond our understanding and both have families that are steeped in mystery and otherworldly connections. The mystery of the killer is solved by the last episode, but many more questions are raised.
As season one opens, the town's rumour mill turns even more twisted, as two teenage girls are brutally killed and their bodies left for unsuspecting people to find the next day. Peter Rumancek (Landon Liboiron) a 17-year-old Romani boy is suspected of the crimes by some of the townsfolk; he is also rumoured to be a werewolf. Secretly he is a werewolf, and, along with the heir to the Godfrey estate, the troubled Roman Godfrey (Bill Skarsgård), he sets out to solve the mystery.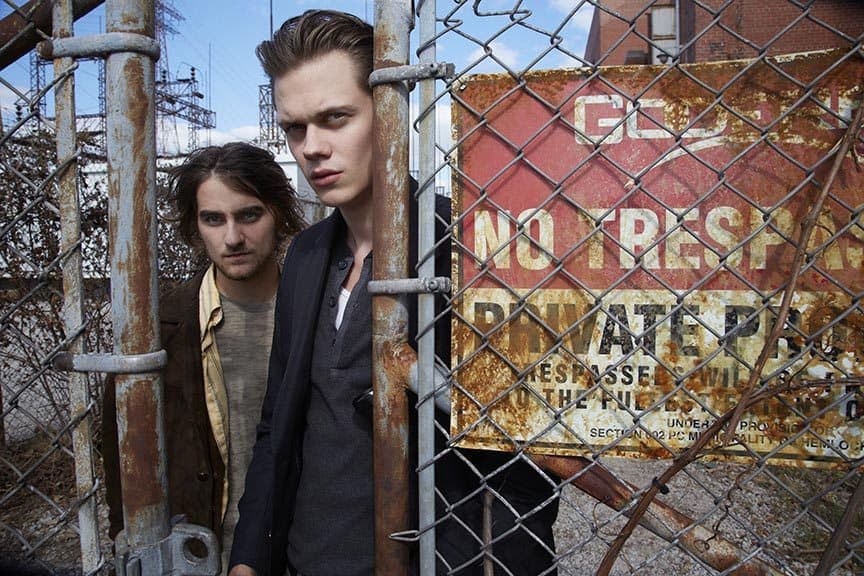 The town's main sources of employment are the Godfrey Institute for Biomedical Technologies led by the mysterious scientist Dr Johann Price (Joel de la Fuente), a brilliant but ruthless man of science, gifted with super-strength. Heading the Institute – which is rumoured to conduct sinister experiments on a daily basis – is the imposing Olivia Godfrey (Famke Janssen), while Hemlock Acres' lead psychiatrist is Olivia's dead husband's brother, Dr. Norman Godfrey.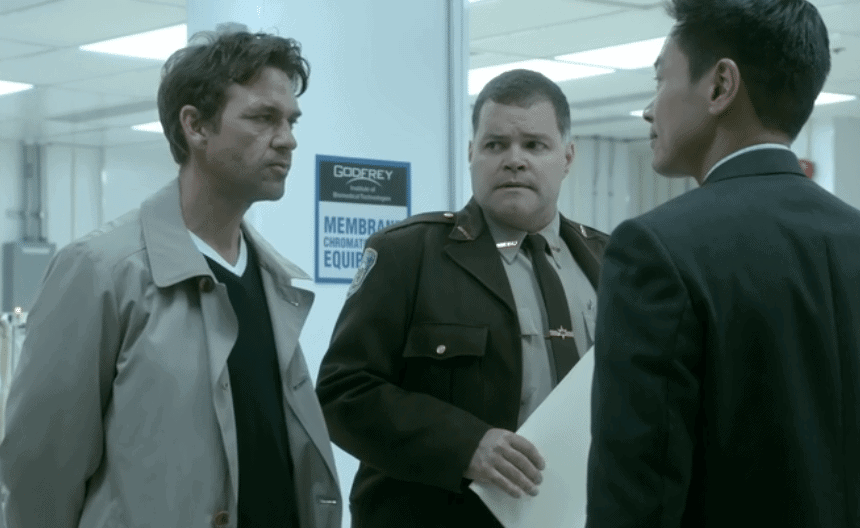 Hemlock Grove is one of those types of shows that you'll either really enjoy/love for its characters, dialogue, style and strangeness or you simply won't get it at all. It begins fairly slowly but it's very intriguing right off the bat, it drifts aimlessly with its many ideas throughout the season but by that point you'll be hooked and find yourself watching the whole thing in a weekend.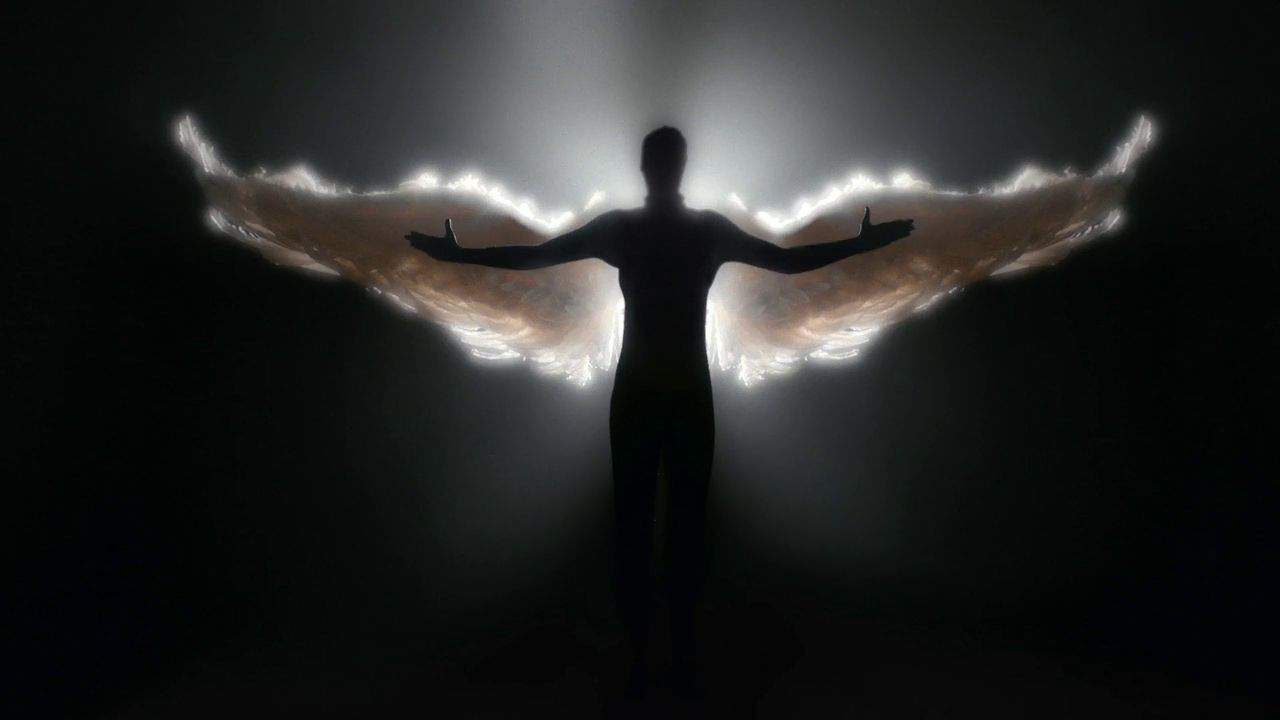 Quite possibly my favourite thing about this first season are the characters and there are quite a few of them that you'll quickly become acquainted with. Without a doubt, the best of the bunch are of course Peter and Roman. Any time these two are on screen together was a joy because Bill Skarsgård and Landon Liboiron have such amazing chemistry, it's hard not to wish they had much more screen time together. I'm a sucker for a good bromance and this series definitely had that.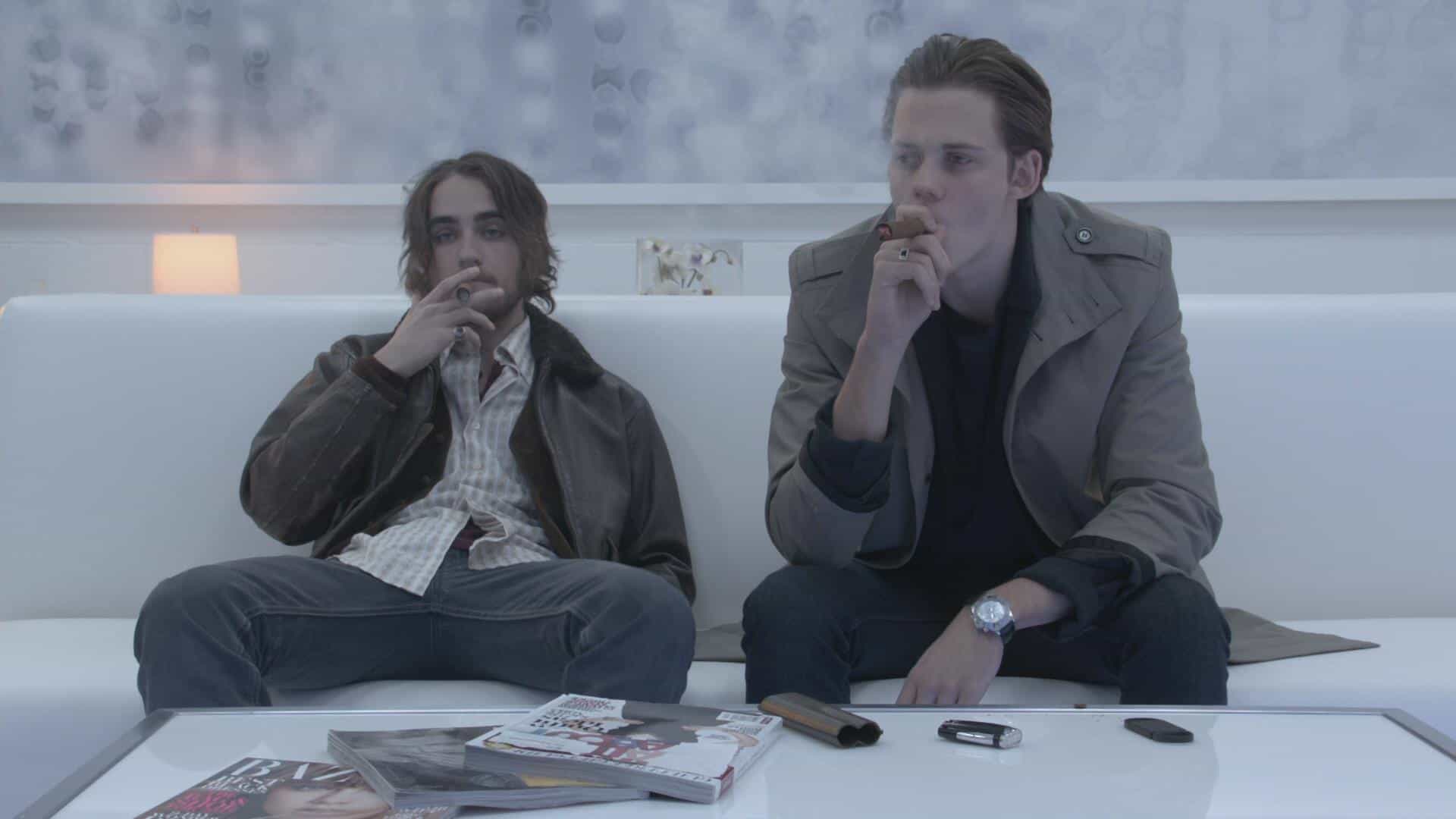 Even those that I loved to hate, such as Olivia (Famke Janssen), were portrayed so well and with such depth that I still couldn't help but be enthralled by them. Some of my favorite journeys were by characters that weren't necessarily in the foreground of the story, like the twin daughters of the police chief. No character in this series was one-dimensional, and I often found myself switching my opinions about who they were as the series progressed.
Another highlight for me was the music, whether it was the inappropriately upbeat tune that played over the closing or the sombre melody of the opening credits or the countless scenes punctuated by rock tunes, the music in this series always seemed to be spot-on with whatever mood was being played on-screen.
Seeing as this is a series about Werewolves and other things….. You need the effects to be up to par and let me tell you, werewolf transformations have never looked so good and detailed as they do here. If you're looking for a show with blood and gore that isn't overdone and instead used appropriately then look no further. The show doesn't shy away from what it's trying to be and in a lot of ways I found it quite refreshing in that regard.
I won't say anything about the plot because I don't want to spoil the show for anyone, I'll just give my overall opinion of the first season. Even if the plot can be slow at times, the show is very interesting and has a lot of fascinating ideas that will keep you watching until the end. A common complaint about the show seems to be the dialogue with many calling it quite cryptic and unrealistic and others accusing the show of trying to be "cool" by appealing to younger audiences and I guess if that's not your thing then maybe this isn't for you. Personally, I really enjoyed the dialogue and found a lot of hilarity in some of Romans profanity filled one liners towards his mother Olivia.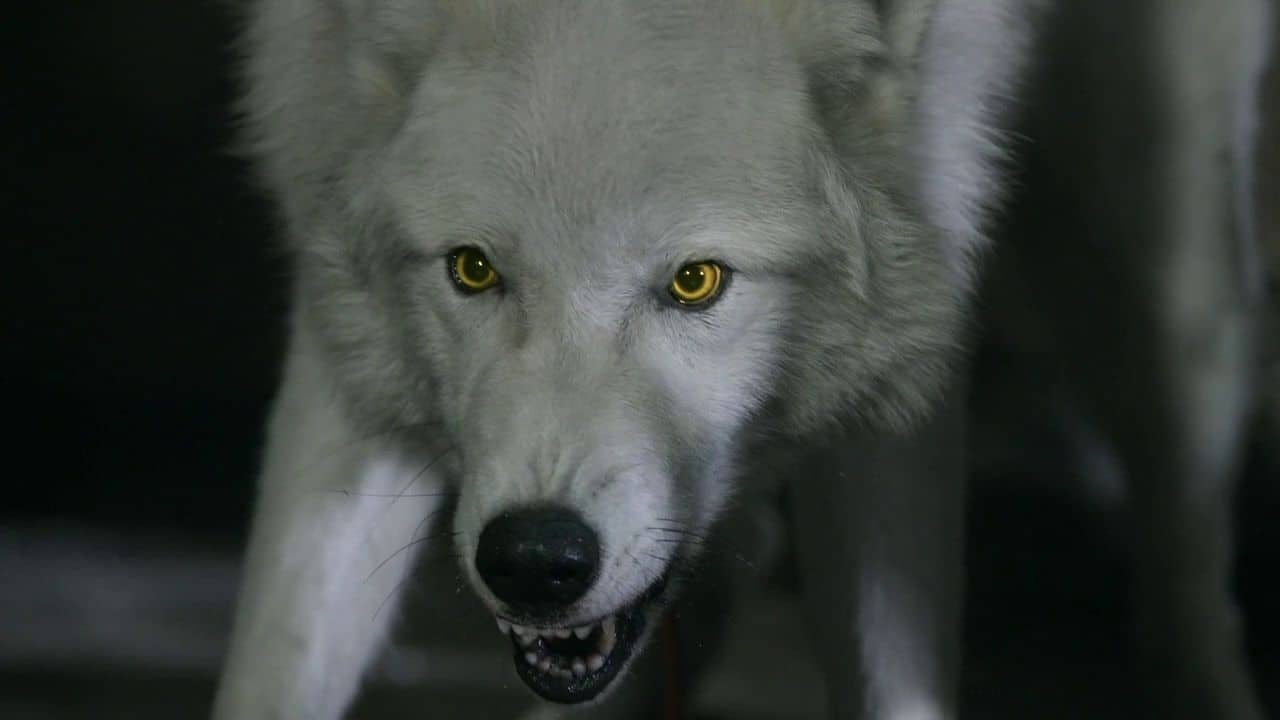 I loved the first season of Hemlock Grove; I enjoyed the plot, gore, effects and characters. It has flaws and doesn't always get it completely right with its pacing and sometimes just plain out there moments but in a lot of ways that's part of what I liked about it. It all concludes in a satisfying way and leaves us with a very enticing cliff hanger ahead of the second season.
Hemlock Grove - Season 1
The Final Score -

9/10
Comments Rating
( reviews)