My Favourite Video Game Featuring: Flush
My Favourite Video Game is a guest feature from bands and artists where we set them a simple task… tell us about your favourite video game. In this feature Lasse (singer, guitarist and songwriter) in rock band Flush took up the mantle and you can read all about his choices below.
I've had lots of on and off periods with gaming. As a kid, I started with a Commodore-64 and the usual Commandos, Gauntlets and all the sports games. Then I didn't play for some time, until I got a PlayStation 1 and re-discovered sports games and some new favourites. Then I had a longer break again, but am now back to active PS4 playing, sometimes by myself, sometimes with my son (8 years), and sometimes with my partner. Sports games (mostly FIFA and Gran Turismo) are still great, Tony Hawk's is totally rad, and I really enjoy building Minecraft stuff with my son, but in this story I want to mention a long lost but re-discovered friend named Grand Theft Auto.
I don't know what the gaming community and reviewers think of it, and obviously it has some incredibly wrong characters and story plots, but it got me hooked. Last time I touched GTA would have been maybe 15-20 years ago and I only started playing it a week ago, so everything is still new and I've only completed a few missions. The driving is still enjoyable, with the perfect balance between simple controls, fast cars, and easy-to-use navigation. The missions are nicely engaging and, at least in this early phase, with just the right difficulty.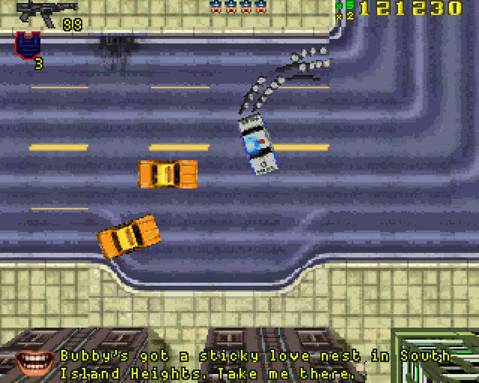 Back in the days it was not as gory as it is now, which I'm not sure I'm totally into, and some of the characters are just terrible stereotypes, but I take it as black humour and sarcasm (I know it's not an apology). What's great about GTA? Well, the action, of course. The cars, definitely. The missions provide purpose, and the free modes allow all kinds of exploration. The scenery is pretty amazing too, especially when you go flying with the airplane. I look forward to seeing how the story evolves and especially hoping the characters evolve too. As mentioned, I mainly play event-based sports games, so the idea of a longer story is new and exciting to me. I hope GTA delivers.
Links