Live Stream Review: Ihsahn (04/04/21)
Ihsahn should need no introduction. The legendary Emperor frontman has been a mainstay of the metal scene in some capacity or another since the first Emperor album in 1994.
In his formative years and as part of his solo work, experimentation has been a major part of his musical output. It's this experimentation that gave birth to the two EPs, Telemark and Pharos in 2020. Two very different but equally enjoyable releases. The former, Ihsahn drawing from his black metal past and the latter, Ihsahn investigating poppier rock ideas.
It's these two EPs that are the focal point of this unique and dynamic live-stream show. Taking place in his hometown of Notodden, the lights come up and we see a stripped back Ihsahn. The band seated and looking extremely relaxed. There are nerves, Ihsahn even confesses as much but once they kick into the dramatic Losing Altitude, all of that is forgotten.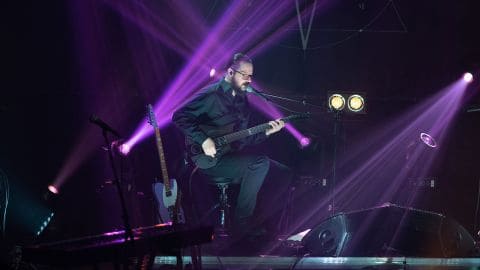 There's no escaping the fact that Pharos is a challenging listen, especially if the heavier side of Ihsahn is what has always appealed. However, in the 'live' environment there is a stronger sense of melody and harmony. Spectre at the Feast, the title track and the cover of Portishead's Roads do sound immense even if the laidback and seated approach lacks the energy many may be hoping for. What it does do is capture the intimate feel and there are many moments where it feels as though Ihsahn is singing directly through the screen to you. Such is the strength in his vocals even when singing softly and gently.
A burst of energy is needed though and that comes with the exceptionally good cover of A-Ha's Manhattan Skyline. Ihsahn joined on stage by Leprous vocalist Einar Solberg. The chairs are gone and the duo are giving it their all.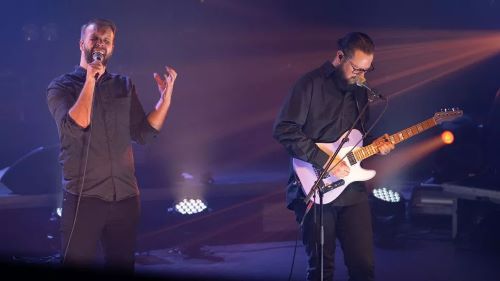 This is where the stream really ramps up as we get some choice selections from Ihsahn's unusual album, Das Seelenbrechen. Before Telemark becomes the focus and heavier music of the legendary artist is given the live-stream treatment. Stridig is a beast, the drums hammering way for such impact. Nord's Emperor-esqe beauty/savagery and the blasting brutality of the title track make enough noise to wake up the sparse attendees (around 40 according to the man himself).
It's a very unusual show and you can tell Ihsahn isn't as comfortable as he would be in front of a full venue. However, when the music starts, there is no disputing just how much confidence this man has. From the poppy artistic Pharos to the icy-blast that is Telemark, this is a stream to showcase the eclectic talents of Ihsahn. He continues to confound expectations and proves once again, that there really is nobody quite like him.
Ihsahn (04/04/21)
The Final Score -

8/10