Live Review: Primordial with Fen @ The Underworld, London (31/03/17)
Primordial popping over for a one-off London show in the Camden, Underworld is a surprise. A surprise because it is sold out with next to no promotion. This is something the band were all too aware of:

A lack of promotion aside, the show is packed out already for the main support band, Fen. A few warm up issues aside, they sound fantastic once they get going. A 45-minute set is cut short unfortunately. The Underworld has a club night on a Friday so nothing runs over time. Hwever the 3 piece definitely got some new fans tonight.
As packed as it was during Fen, even more people manage to squeeze in for the Irish black metal legends, Primordial taking to the stage. The band, having been going since 1987 are greeted as heroes. Their popularity having grown over 30 years & 8 studio albums.
The band's set  is an hour & 45 minutes of blackened metal spanning their entire history. The Coffin Ships & Where Greater Men Have Fallen being particular highlights. There isn't a bad song throughout with only brief stage banter breaking up the metal proceedings.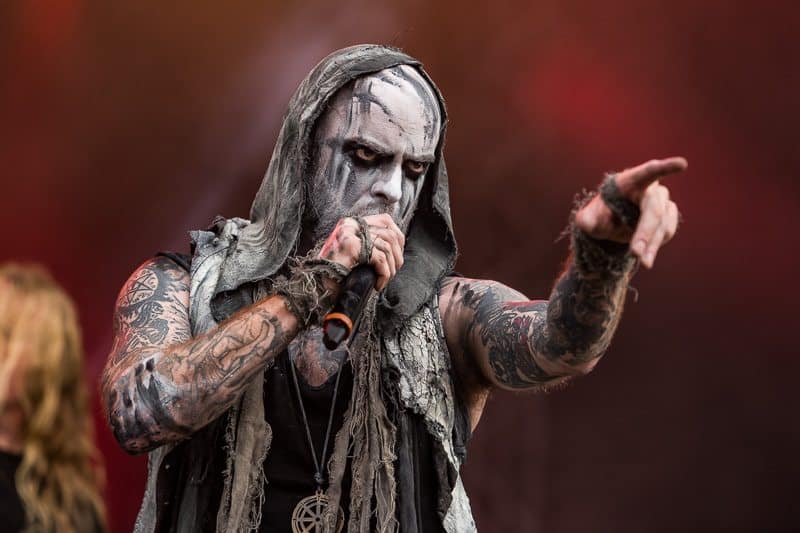 Frontman/Vocalist Alan 'Naihmass Nemtheanga' Averill is energetic & lively on stage. He constantly moves around, throwing his arms about & keeping the crowd loud throughout. He is loved by fans & when several members of the crowd climb on stage he embraces them before sending them back into the pit. It's a stellar show that is as uplifting as it is heavy & a sea of head banging proves just how much the attendees enjoy it.
Primordial with Fen @ The Underworld, London (31/03/17)
The Final Score -

9/10
Comments Rating
( reviews)