Live Review: Bloodstock Festival 2017
So it is with a heavy heart that Bloodstock 2017 has come to an end leaving nothing but good memories & sore necks!
As has been the custom with Games, Brrraaains & A Head-Banging Life we went, we saw & we banged our fucking heads to heavy metal! The weather held up, the beer flowed & most importantly we saw many, many great bands. Some for the first time ever!
Here, we're going to offer you a joint perspective for the first time as both The Disc & Unholydarklotus attended. We saw a lot of the same bands but with often differing opinions!
Day 1 – Thursday
We were down nice & early on Thursday to get the drinking going & preparing to see some of the strongest Thursday night bands of the last few years.
Gurt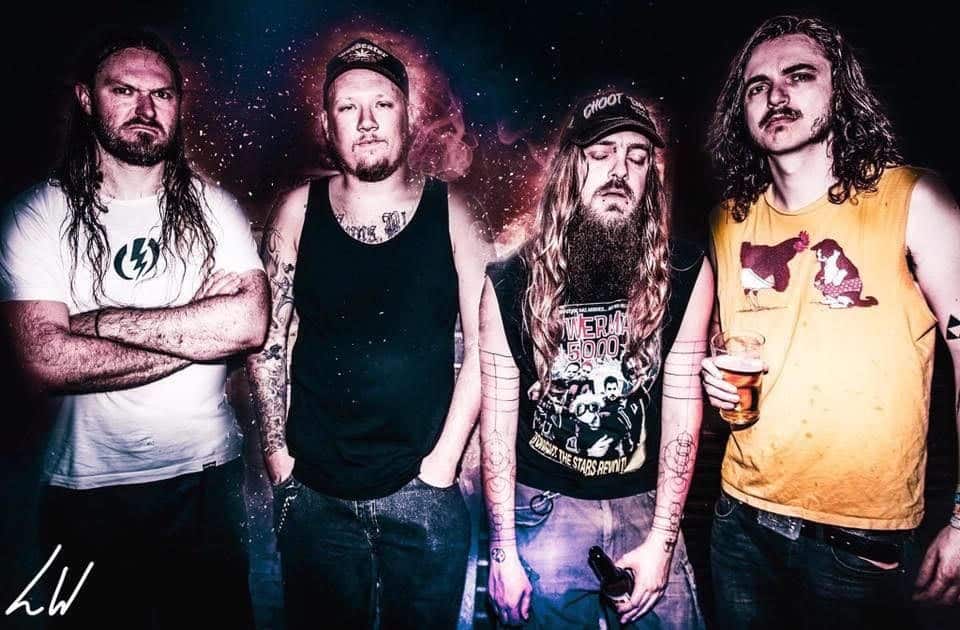 The Disc: A favourite of mine & one I was genuinely excited to see coming off the back of the excellent Skullossus album released earlier this year. Their brand of sludgy party doom really getting the positive vibes going. (8/10)
Unholydarklotus: Not exactly mind blowing but a solid, rocking start to the festival. Got the blood warmed up and the beers flowing. (6/10)
The Infernal Sea
The Disc: One of the best bands of the entire weekend. On a bill that was really lacking in black metal, The Infernal Sea turned heads with their blistering sound. A simply sublime effort from a band that has an incredible future. (9/10)
Unholydarklotus: One of the best of the weekend. Brilliantly played, atmospheric black metal. The band were on point musically and the crowd loved it. (9/10)
Wind Rose
The Disc: The Bloodstock 2017 bill took a bit of a hammering for not having much in the way of folk metal but the bands that did appear made incredible efforts to ensure everyone was left with a smile on their face. Wind Rose were excellent & blew the following headliner off the stage. (8/10)
You can read our review of the single, To Erebor here.
Unholydarklotus: A nice touch of heavy folk which had the whole crowd bouncing. They sounded great and looked like they were having a blast. We were too. (8/10)
Battle Beast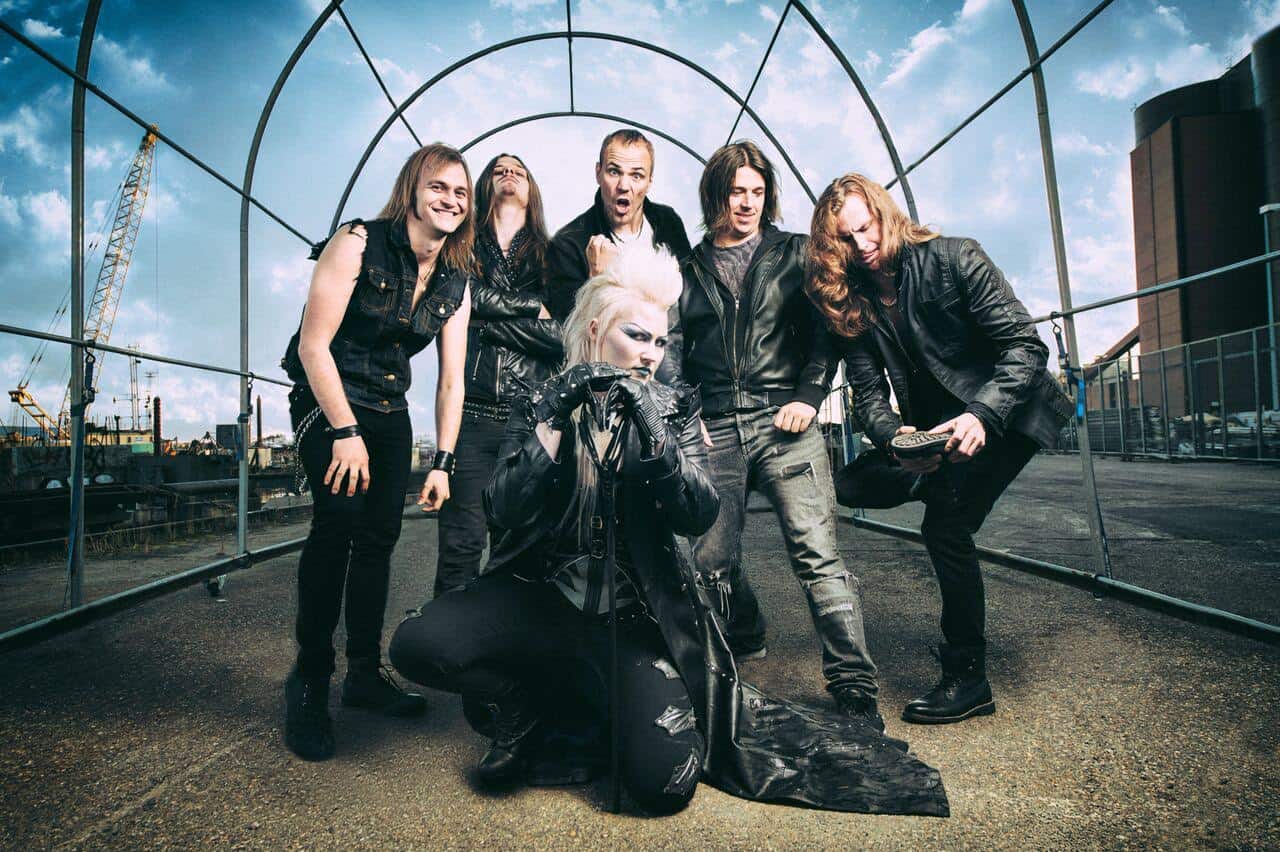 The Disc: Unfortunately while they had plenty of energy on stage the songs were a bit lacking. Didn't do much for me at all. (4/10)
You can read our review of the single, King for a Day here.
Unholydarklotus: A little samey after a few songs, they didn't really put a foot wrong but just didn't really take off either. (5/10)
Day 2 – Friday
The first full day of Bloodstock 2017 was also one filled with bands across all stages that begged to be seen. One of the strongest Bloodstock days we've ever seen.
Forever Still
The Disc: Probably not fair to judge on the few songs I actually watched but as the first band on the main stage they did nothing to draw me in at all. Powerful vocalist but not a lot else. (4/10)
Unholydarklotus: A little boring really – they sounded fine but the set just never really got going. (3/10)
Iron Rat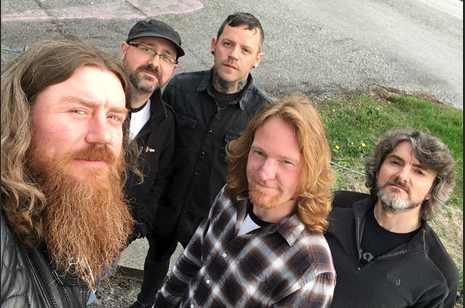 The Disc: The stoner doom/rock vibes of Iron Rat was the perfect way to start the Sophie Stage morning off. The crowd weren't the biggest but those in attendance loved it! (7/10)
Chelsea Grin
Unholydarklotus: Not my thing before their gig and that hasn't changed. The music is so stop/start it has no flow to it so really just one for fans I think. (2/10)
Thuum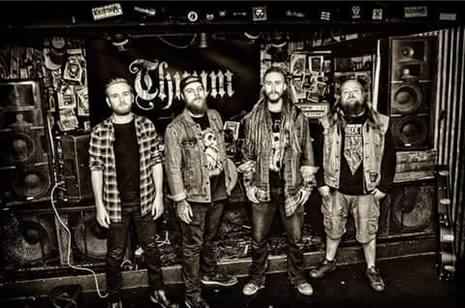 The Disc: Another highlight of the weekend. The first time seeing them & they didn't disappoint with solid as hell riffs & head-banging hooks. I was not alone in that sentiment either as the big crowd they got in the New Blood stage were loving every minute of it too. (9/10)
Unholydarklotus: Thuum were great – really solid. Heavy as you like and they worked the crowd into a frenzy. They were popular too so should easily move up a stage next time. (8/10)
Morass of Molasses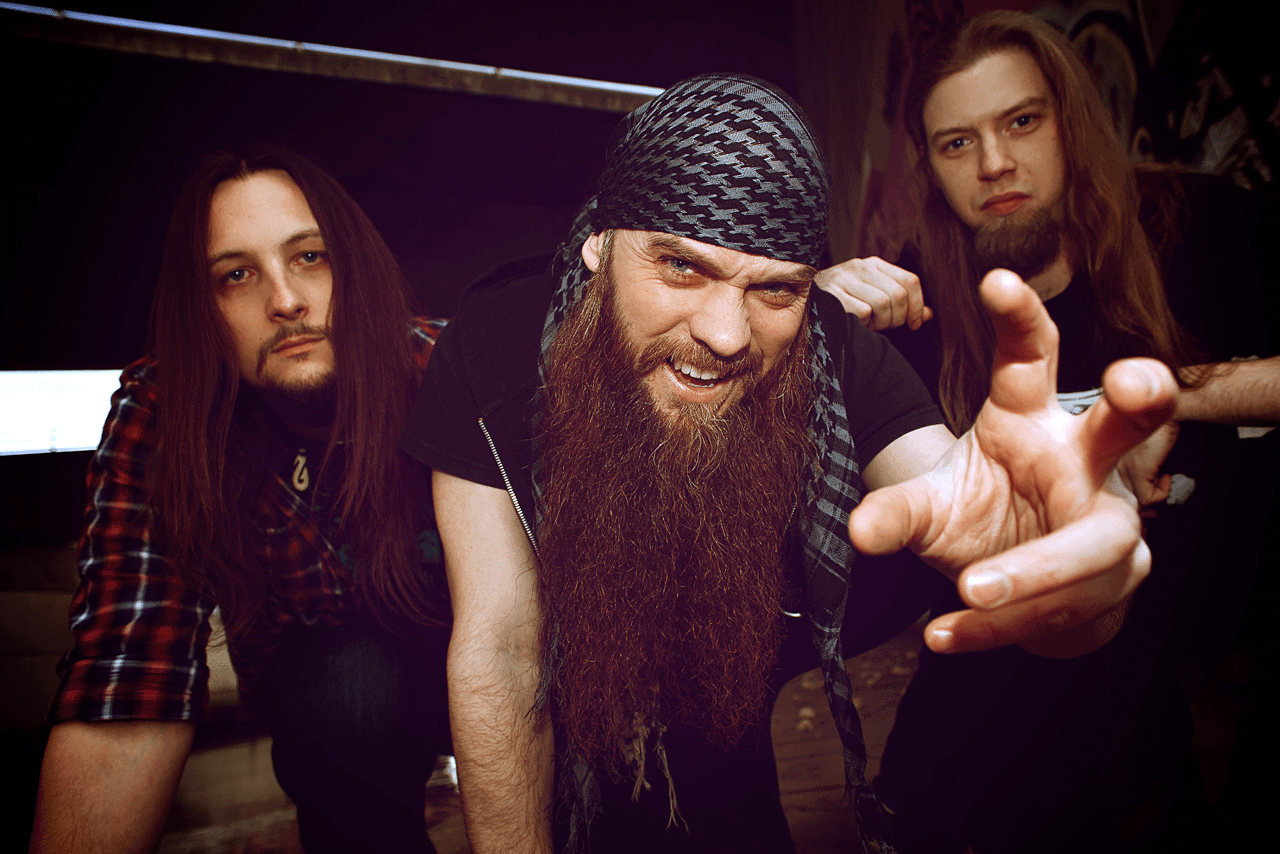 The Disc: One of my most anticipated bands of the weekend, The heavy doom set sounded great & the energy the band exuded was infectious. (8/10)
Check out our review of their latest album, These Paths We Tread here.
Unholydarklotus: They sounded really good and played a really enjoyable set. (7/10)
Soilwork
The Disc: One of the biggest disappointments of the weekend. They just never seemed to get going & I found myself yawning throughout their time on stage. (3/10)
Unholydarklotus: Lots of great guitar work but the vocals sounded terrible. I expected a lot more. (4/10)
Decapitated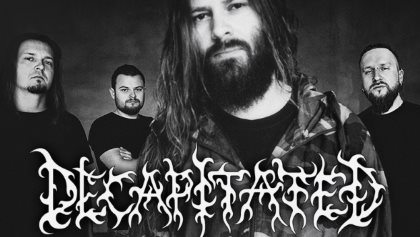 The Disc: No such issue with the excellent Decapitated. Blisteringly heavy with near-perfect sound, they killed it on the main stage. (8/10)
You can read our review of their new album, Anticult here.
Unholydarklotus: The band looked like they were having a great time and they were note for note perfect. A real treat for anyone who hadn't seen them before. (8/10)
Blind Guardian
The Disc: To say that I was excited for Blind Guardian is an understatement. They are one of the best bands in the world & I could watch them play for 3 hours & not get bored. They did not let me down. Even with their gear having gone missing & having to borrow Amon Amarth's stuff they were fantastic! (9/10)
You can read our review of their newest release, Live Beyond the Spheres here.
Unholydarklotus: As expected, Blind Guardian were brilliant even without their own gear. The crowd got involved and the band were perfect musically. It was just a shame they had lost their gear so there was no "show" as such. Luckily for them and us, Blind Guardian don't need one. (9/10)
Hanowar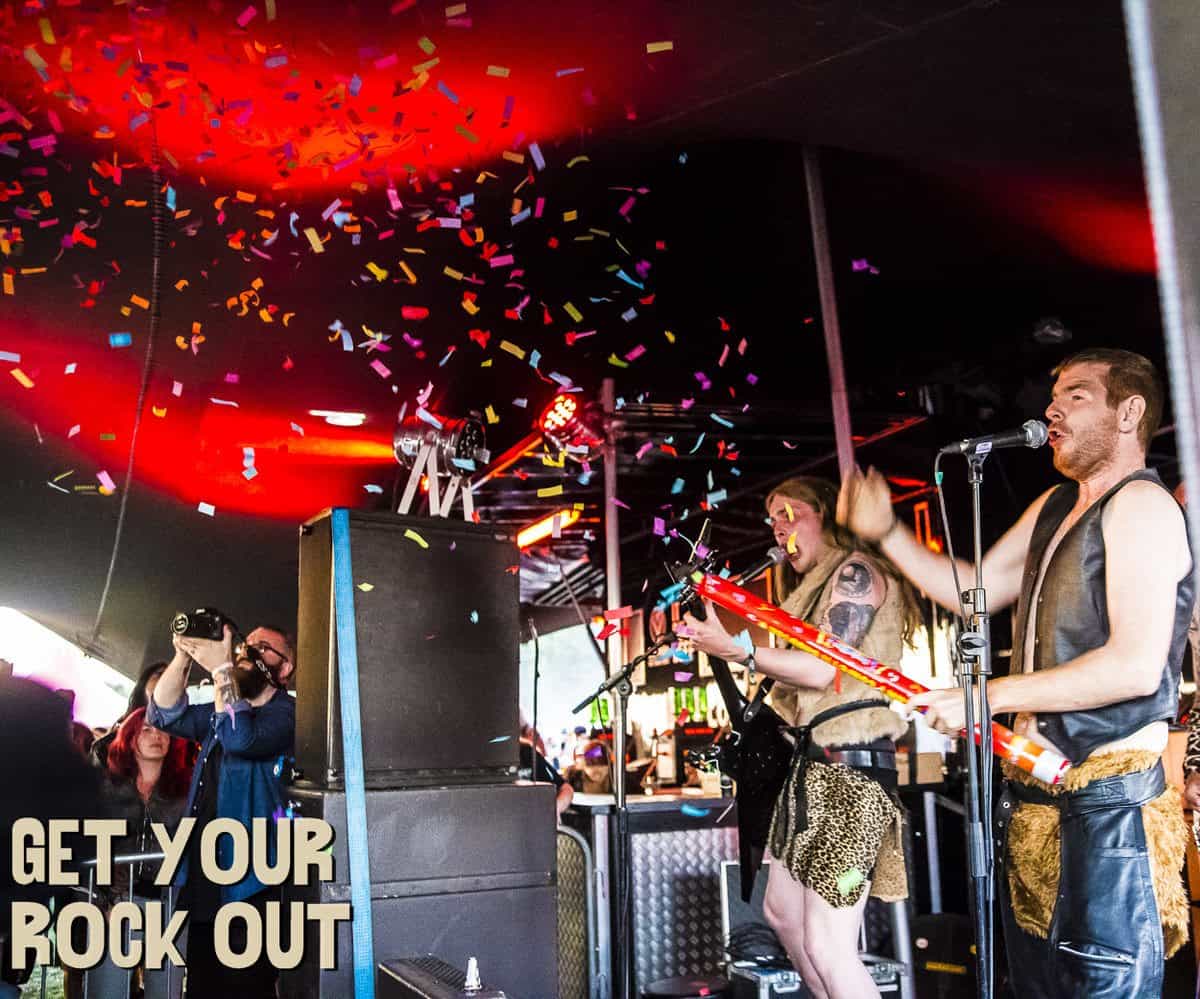 The Disc: Entertaining, crowd pleasing & with music to back it all up, Hanowar were an absolute treat even if getting around the packed & tiny Jager stage to see them was tough! Definetly a band that deserves a higher slot next year (hint: Thursday night on the Sophie's Stage seems like a good place!). (9/10)
You can read our review of their latest EP, The Failure of Steel here.
Unholydarklotus: An absolute blast was had by everyone who watched Hanowar. The music was great, the guys were funny and everyone spent hours smiling afterwards. (9/10)
Amon Amarth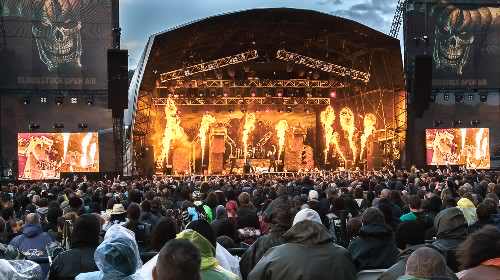 The Disc: Simply put the band of the weekend. I thought I'd watch 40-odd minutes of them before I'd get bored but 90 minutes flew by in a whirlwind of banging tunes & a visually pleasing stage show. Absolutely outstanding, taking the head-liner slot & proving to everyone that they more then deserved it! (9.5/10)
Unholydarklotus: The band of the weekend for me. They took the headline opportunity by it's Viking horns and threw everything in to their set. The band were great, the crowd were in awe – they couldn't have been any better. (10/10)
Inquisition
The Disc: A 2 piece, traditional black metal outfit finished off Friday in a dark & evil style. Not for everyone but for me, a perfect way to finish off the night! (7/10)
Day 3 – Saturday
The sun was shining & the day ahead packed with some of metal's heaviest bands ending with the controversial first-time headliners, Ghost!
Winterfylleth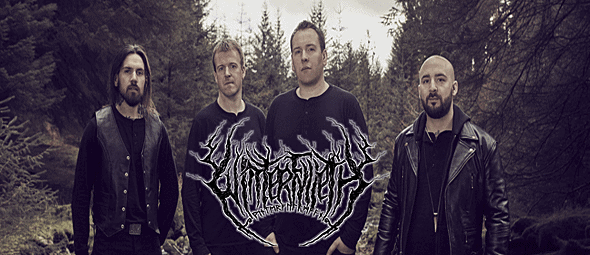 The Disc: Suffering with sound issues & coming across a bit empty on the main stage, Winterfylleth try hard & do well but the reality is they would have been better suited in a tent. (7/10)
Unholydarklotus: Winterfylleth were a little unlucky. Sound problems at the start of their set didn't help. Their dark and moody atmospherics didn't sit perfectly on a bright and sunny morning and while the band worked hard and sounded good once they settled in, it was a little too late. (6/10)
Havok
The Disc: A curiosity watch having heard nothing by them, they were solid with some decent thrash metal on show. (6/10)
Unholydarklotus: Very enjoyable thrash metal. Loads of fast beats and thumping riffs. What's not to like? (7/10)
The One Hundred
The Disc: Yeah, I thought this crossover crap was terrible. (1/10)
Unholydarklotus: Not for me at all. The mix of grime, rap and metal is one I will be avoiding. The band sounded fine and the crowd seemed to be enjoying it but it just doesn't do anything for me. (1/10)
Abhorrent Decimation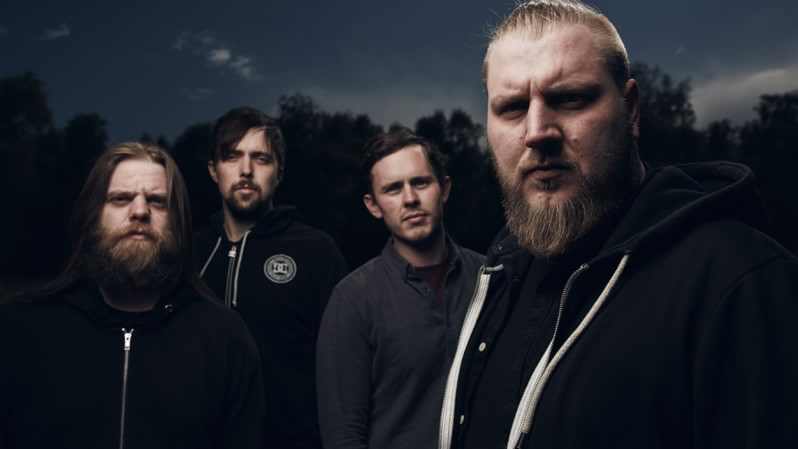 The Disc: You want heavy? You want brutal? You want uncompromising metal that is designed to fuck you up? Abhorrent Decimation did not let me down here! (8/10)
You can read our review of their new album, The Pardoner here.
Unholydarklotus: These guys were solid as a rock. Really heavy and really good with the crowd. The pit was aggressive and heads were banging everywhere. Brilliant fun. (7/10)
Solar Suns
The Disc: Really impressed me not knowing anything about the guys at all. Had me head-banging all the way throughout their brief set. (8/10)
Unholydarklotus: A surprise for me as I didn't know them. I do now though. Great rocking fun with excellent vocals. (7/10)
Spyder Byte
The Disc: Unfortunately I only able to catch a few songs because of clashes, they were rocking the Jager stage though. (7/10)
Ba'al
The Disc: A brief stop in the New Blood tent was met with disappointment, disappointment that I had to leave to catch another band. Ba'al where excellent in the brief time I saw them. A guaranteed watch wherever they are next time! (8/10)
Municipal Waste
The Disc: I'm not the biggest fan but by the end even I was screaming that 'Municipal Waste were going to fuck you up'. Utterly brilliant! (9/10)
You can read our review of the latest album, Slime and Punishment here.
Unholydarklotus: Soo much fun. The band had loads of energy which rubbed off on the crowd. Crowd surfing records were set and it was impossible not to be swept up in their enthusiasm. (9/10)
Hatebreed
The Disc: Hatebreed come along, I tend to think that I'll probably only watch them if nothing else is on. Then I do watch them & always come away really pleased with the showing. Hatebreed did a great job on the main stage & Jamey Jasta's enthusiasm & energy is so infectious. (8/10)
Unholydarklotus: A really good set mixing classics and newer material. The band sounded great and the crowd interaction was on point. It is always great to watch a band who look like they are having fun playing as well. (8/10)
Kreator
The Disc: Bringing the old school thrash & a stage show too, Kreator looked to try & blow the night's headliners off the stage but fall a little short thanks to some samey sounding tracks. (7/10)
You can read our review of the new album, Gods of Violence here.
Unholydarklotus: A fantastic set of blazing guitars and breakneck headbanging mixed with a wonderful stage show, confetti and fire. An excellent warm up to the headliners. (9/10)
Ghost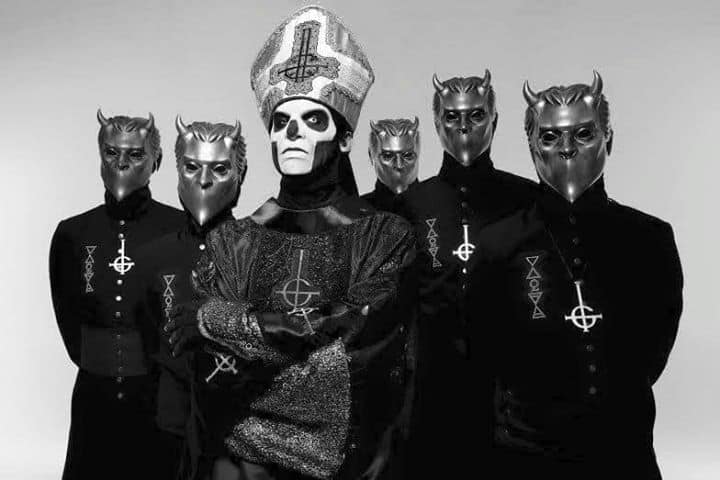 The Disc: I was pretty drunk by this stage so had difficulty containing my excitement for Ghost, a band I absolutely love. A band that many thought shouldn't be headlining but any doubters were won over by the end. Not the best time I've seen them but still bloody fantastic! (9/10)
Unholydarklotus: I am not a fan but to be fair, their music was well suited to the big stage. They put on a show and sounded great. It was exciting to watch but they were 20 minutes late coming on and the set ended with a lot less fanfare than it started with. (8/10)
Day 4 – Sunday
Tired legs, hungover heads…Bloodstock's final day might have been lacking in the variety department but for those that could muster the energy, there was plenty of head-banging to do!
Venom Prison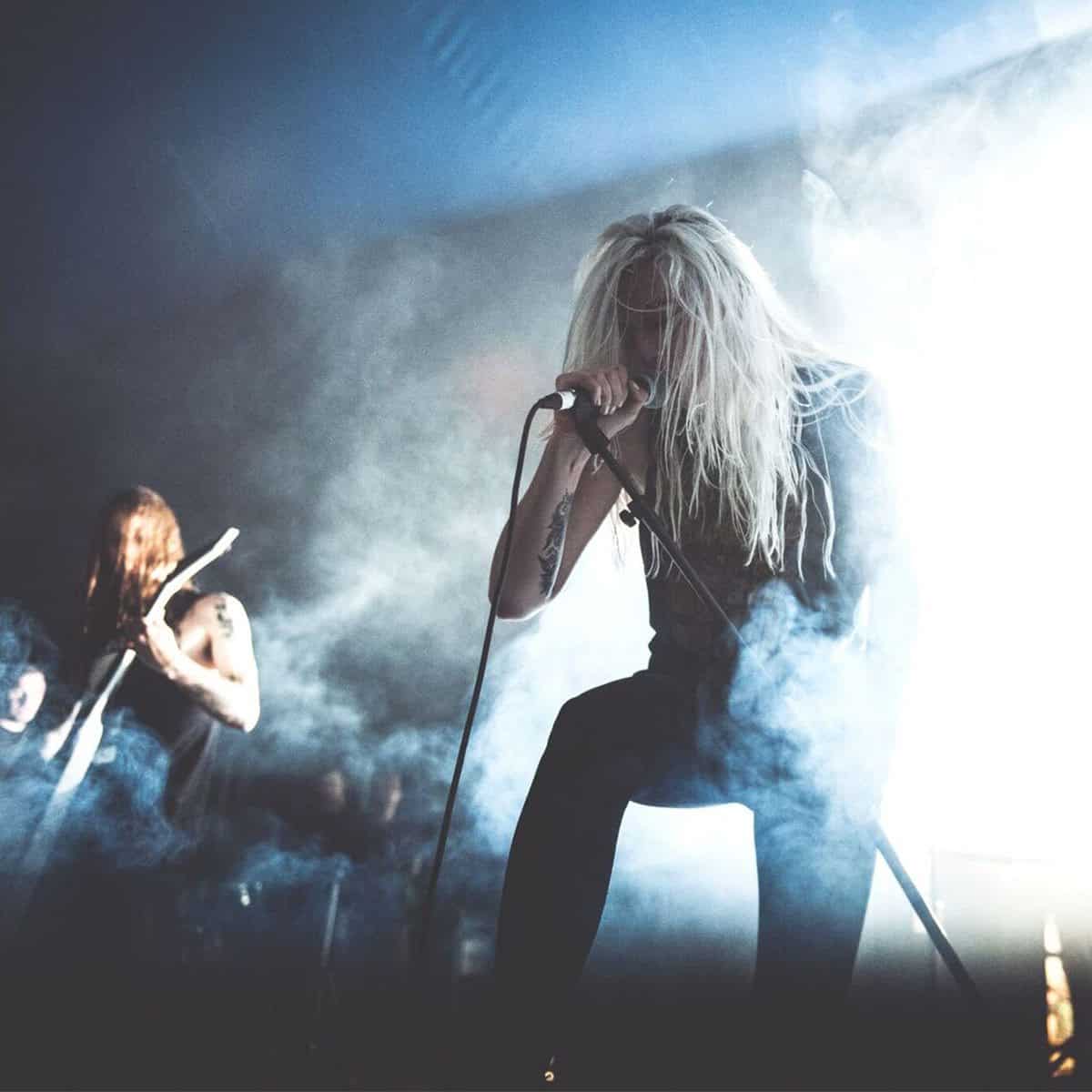 The Disc: Venom Prison's intensity just isn't made for a stage this big & while they give a real good go, the early morning sun & tired looking crowd just don't seem that into it. (6/10)
Unholydarklotus: It is what it is. Musically it was brutal and the band sounded fine but it didn't really take off as a set. It just felt like a blast of death metal and then they were gone. The opposite of a band looking like they were enjoying themselves, Venom Prison looked like they had somewhere else to be. (5/10)
Wretched Soul
The Disc: Any tiredness or cobwebs from the night before are thoroughly swept away though with the banging sounds of Wretched Soul. Their energetic & riff-heavy set was one of the highlights of the entire day. (9/10)
Unholydarklotus: These were great – the music was pumping and the vocals were amazing. Thoroughly enjoyable set from a band with a huge future. (7/10)
Possessed
The Disc: Catching the end of their set, Possessed's solid sound is decent enough but not exactly exciting if you've seen them before as I have. (5/10)
Obituary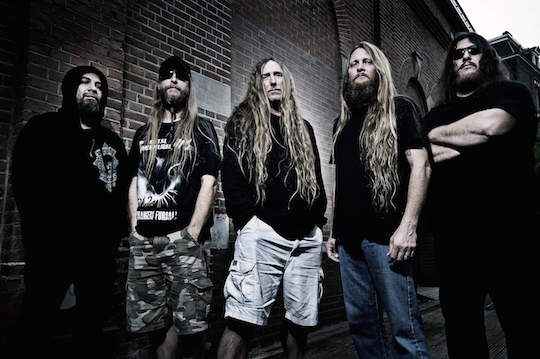 The Disc: While not quite hitting the heights of my expectations, they still pull out a hell of a show. (6/10)
You can read our review of their new album, Obituary here.
Unholydarklotus: A really good set from the thrashcore legends. They had a load of energy and sounded brilliantly heavy mixed with ripping guitar leads. (7/10)
Hell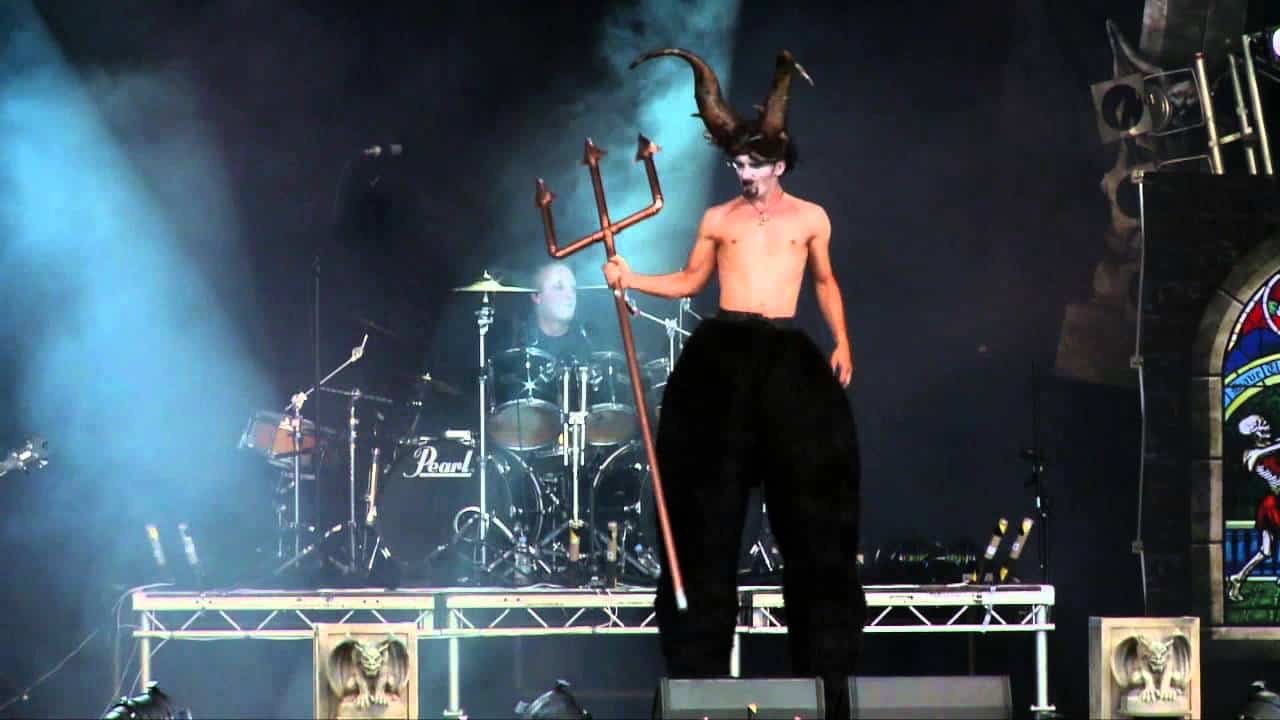 The Disc: The band of the day & close to the best of the weekend…even with numerous sound issues! An amazing & inventive stage show mixed in with huge songs & incredible energy, Hell were a sight to behold. (9.5/10)
Unholydarklotus: Sound issues at the start didn't take away from what was a brilliant set. The theatrics were eye catching but, importantly the music and vocals were the highlight. Excellent band. (8/10)
Na Cruithne
The Disc: I was hoping for some folk metal but the mess of noise that came from the New Blood Stage was very disappointing. (2/10)
Mist
The Disc: Black Sabbathy/Electric Wizardy doom that took my breath away. Fantastic to watch & listen too. (8/10)
Skindred
Unholydarklotus: Again, not a band I really like but seeing the way they worked the crowd and how enthusiastic the band were was nice. A touching heartfelt moment about lost friends was also appreciated. Musically, I don't get it completely but credit to them, they owned their slot. (6/10)
Megadeth
The Disc: A more reserved Dave but one filled with energy & smiles made tired legs that little bit easier to stand on. His voice might have been off on a few songs but man, the set-list was fantastic & the energy brought in by new blood on guitars made a real difference. A fantastic finish to the day & the weekend as a whole. (8/10)
Unholydarklotus: A brilliant ending to a great festival. Mustaine kept very quiet and his vocals were a little weak but when you have songs like Holy Wars and Sweating Bullets being played, you almost don't notice. (8/10)
So where you there? Agree with your comments & ratings? Who did we miss that we should have seen?