Horror Movie Review: Tales From Six Feet Under (2020)
Tales From Six Feet Under is the latest offering from writer/director/actor Nicholas Michael Jacobs and is his best work to date. After a less than stellar start with this debut film 'Night', his followup 'Urban Fears' really began to show the promise the fledgling film-maker has.
Now we have Tales From Six Feet Under, a horror anthology that shows serious progression.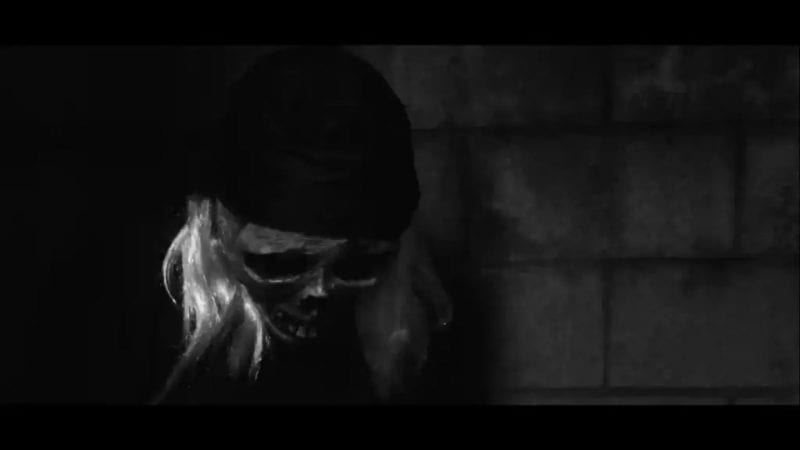 For starters, it's very tight and concise at around 45 minutes long. Shot in black and white, we get three stories surrounding a skeleton know as The Visitor (Nicholas Michael Jacobs). It wanders a graveyard and proceeds to tell us how 3 people in particular ended up in their graves.
These are our stories and the first one we hear about is Joe (Brian Jacobs) who makes the mistake of playing with a Ouija board when cleaning out the basement. He accidentally summons a being called The Silhouette Demon (Gianna Jacobs). A little slow to get going, once the demon is revealed things get good. Utilising the low budget to great effect, it looks really good.
The second story surrounds Sam (Nicholas Michael Jacobs) who is having trouble writing a horror movie. His lack of focus is made all the worse when he gets a ventriloquist's dummy from The Visitor. One that can talk.
Here we get a really inventive story, one that has Jacob's playing the horror writer and the character he visualises in his work. It is initially confusing but once you get your head around it, it's quite cleverly done.
Finally, the third story sees Jennifer (Alexis Beacher) share a text conversation with an unknown number that has dangerous implications for her. This might be the ones most struggle with the most as there is no dialogue, everything comes via text messages.
Working with almost no budget, credit has to be given to Nicholas Michael Jacobs for what he has accomplished here. His anthology horror is his best work to date. However, it has flaws and may be too amateur for many.
You can check it out yourself on April 15th via Amazon Prime. In the meantime, you can see more of Jacob's work on his YouTube Channel.
Tales From Six Feet Under
The Final Score -

6/10