Horror Movie Review: Sometimes They Come Back (1991)
Based off a short story by the master of horror, Stephen King. Sometimes They Come Back was directed by Tom McLoughlin and released in 1991. What's quite interesting is that the early idea was to keep it short and as a segment for the Stephen King anthology horror, Cat's Eye.
Instead it was turned into a full feature film and after watching it you can't help but think it probably would have been better as a short.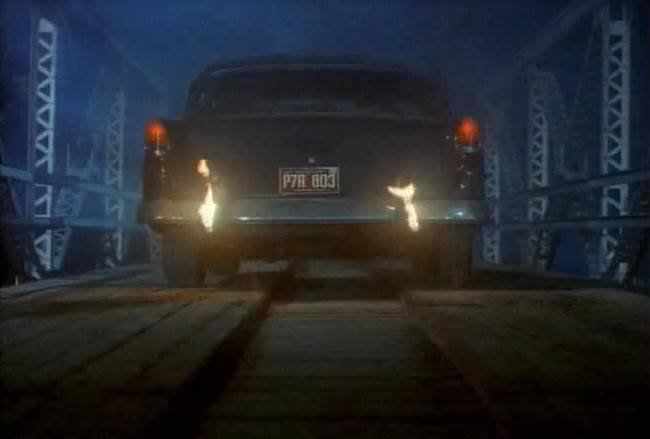 The movie stars Tim Matheson as Jim Norman, a high school teacher who has moved back to his hometown along with his wife and daughter after getting a job at the local school. Being back disturbs Jim because when he was younger his brother Wayne was killed by a gang of greasers.
If that wasn't bad enough the greasers were killed shortly afterwards by an oncoming train (the entire incident took place inside a train tunnel).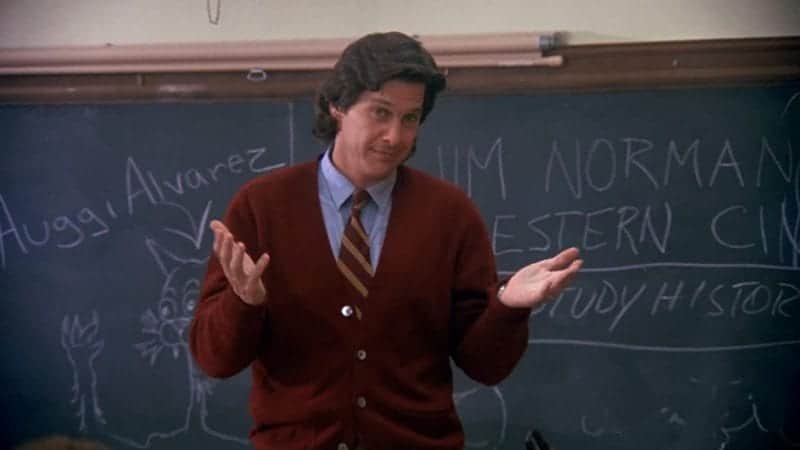 This haunts Jim to this day and along with undisclosed anger issues/a breakdown he is desperate to move on with his life. Unfortunately, the high school students he teaches are bad news and he begins to dream of his brother's murder.
Being back in the town seems to have woken something in him but when a new teen joins the class his past really comes back to haunt him. This new boy bears an uncanny resemblance to the leader of the greasers who killed Jim's brother. Soon high school students begin to end up dead and each time there is a new member of the greasers in the class.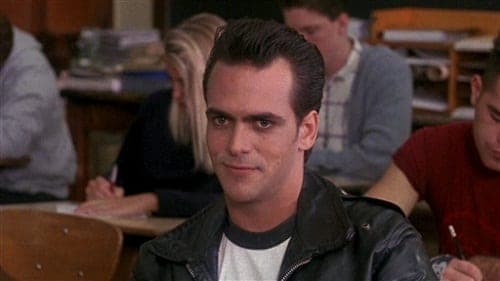 Jim believes that they have returned from the dead to get revenge on him and his family as they blame him for their deaths but who will believe him?
Tropes, tropes a plenty in Sometimes They Come Back. Not just horror movie tropes but Stephen King tropes too. If you're familiar with his work and his many movie adaptions you'll recognise the characters a mile away. Matheson's Jim is fairly unlikable and way to familiar, a father and husband with a troubled past. It's an actual surprise that he wasn't a recovering alcoholic too!
The greasers could have been pulled directly from IT and even the leader (Robert Rusler) has way too much of the Henry Bowers of him to take seriously. Not that he's a bad actor, in fact he's the best thing in it, dripping menace and threat.
Everyone else though? Forgettable with a handful of students jammed in to up the body count. Not that we see much in the way of blood and gore though. This is a very tame movie with only brief shots of the greaser's true identities showing off any imagination.
The story isn't terrible but its too long and there are many scenes that could have been cut to make it more enjoyable. The finale can be seen coming a mile away and it dips its feet into cheesy territory with some iffy CGI too. It's all a bit too wholesome at the end and pretty disappointing. With two sequels to follow, hopefully things improve.
[amazon_link asins='B00743UC2M,B014L2Y1S4,B07D3C9ZHH,B00005Q57K' template='UseThisOne' store='g0e5b-21′ marketplace='UK' link_id='47705107-d25b-11e8-895f-957b263751e1′]
Sometimes They Come Back
The Final Score -

5.5/10