Horror Movie Review: May (2003)
"I've always said, "If you can't find a friend, make one."
May is a 2003 American psychological horror film written and directed by Lucky McKee in his directorial debut.
May Dove Canady (Angela Bettis) is an awkward, lonely young woman, who suffered from a rough childhood due to her lazy eye. She has very few social interactions. For her birthday, May is given her first and only "true friend": a glass-encased doll named Suzie. Suzie was made by May's mother for her birthday. She tells her "If you can't find a friend, make one."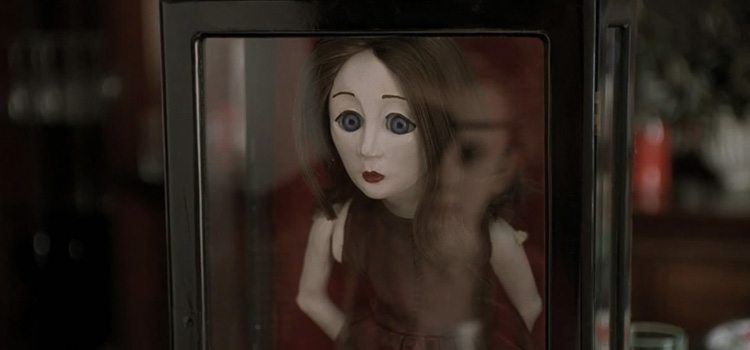 May works at a veterinary hospital, as a surgical assistant. Her optometrist fixes May's lazy eye, first with glasses, then with contact lens. May becomes friends with Adam (Jeremy Sisto), a local mechanic. She has a fixation on his hands, which she considers to be the most attractive part of him. After some minor stalking, they start dating. May's lesbian colleague Polly (Anna Faris) begins to flirt with May. One day, May remarks that Polly has a beautiful neck. They become friends and Polly gives her pet cat Lupe to May.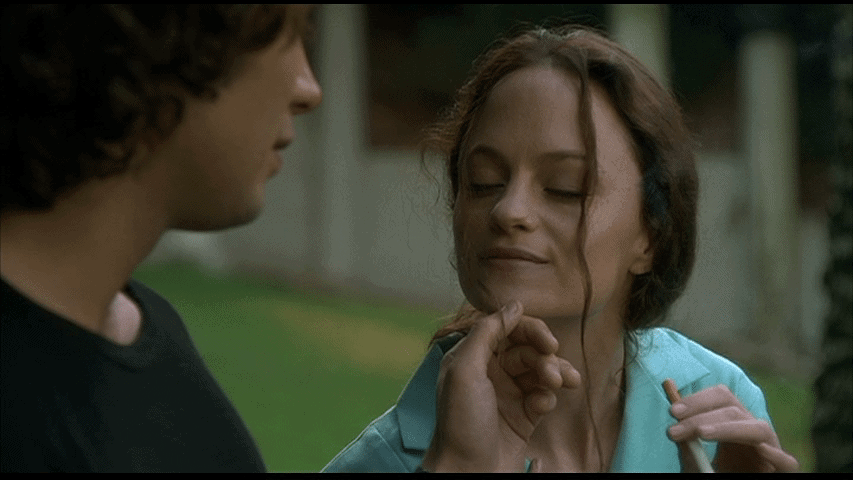 May invites Adam to her apartment and he shows her a film he made. The film reveals a story of two young lovers who go on a picnic and end up eating each other. May becomes aroused by the cannibalism in the film. During an intense make-out session, she bites Adam on the lip and it bleeds. Disturbed by her strange behaviour, Adam abruptly leaves. May shouts at Suzie and shoves her in the cupboard.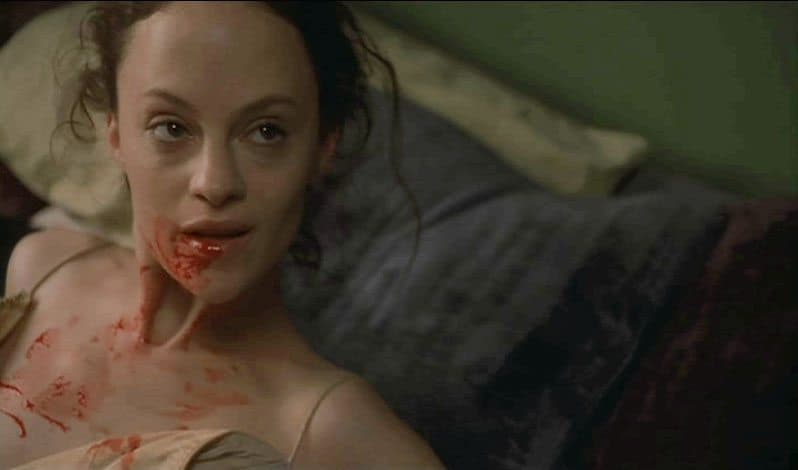 She begins volunteering at a school for blind children. She eventually gives in to Polly's wishes and starts a short affair. Adam stops calling her so May visits his house. She overhears him say that he's glad he could get rid of her. Heartbroken, she visits Polly, and finds her with another girl named Ambrosia (Nichole Hiltz). When even Lupe refuses to come near her, May becomes enraged and kills Lupe. She becomes delusional and believes that Suzie is talking to her.
May takes Suzie to school for a show and tell. She tells the blind children that Suzie is her best friend. The children want to take the doll out of the glass case, wanting to feel her in their hands. May struggles with them and the case shatters on the floor. This causes a bloody mess as the children scramble around cutting their hands on the glass.
Has this pushed her too far? Will she finally lose it completely now that her one true friend has been harmed?
May is the very definition of psychological horror. The moment you see Suzie the doll, you already know this story isn't going to end well. It's clear she has her issues although I really empathized with her character. Growing up without many friends, always feeling weird and having a controlling mother are matters I can relate to. However, I didn't have a doll as my only companion. I felt as strange as May was; all she needed was a connection to the outside world that understood her.
Adam was extremely confusing and didn't say what he meant. He told her he loved the weird and unusual, then as soon as there was a little lip blood he freaked out. Something tells me someone was just trying to look cool… As I said I understand her behaviour wasn't normal but it wasn't helped by the people around her. They were never straight with May and that can't have helped her social ineptitude.
I have to give this film praise for its unique story and quality. A lot of horror movies from the early 2000's are usually trash but this was a pleasant surprise. The movie is a well shot horror film with great effects, and is lead strongly with Angela Bettis playing May perfectly.
May
The Final Score -

7/10
Comments Rating
( reviews)