Horror Movie Review: Freddy's Return – A Nightmare Reborn (2009)
Well, what surprise this was to stumble across! A new Nightmare on Elm Street movie, fan-made & not part of the official series cannon. Freddy's Return: A Nightmare Reborn was released in 2009 after taking 7 years to make. It is set between the events of A Nightmare on Elm Street 5: The Dream Child & Freddy's Dead: The Final Nightmare.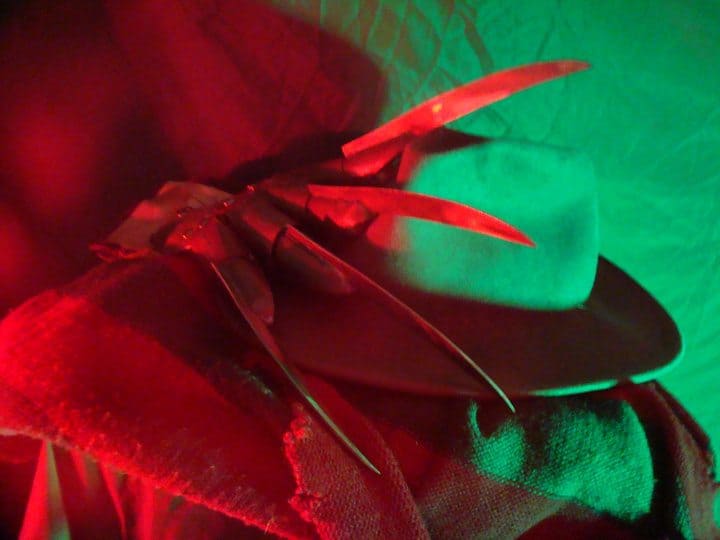 (Note: Currently, the people behind the movie are working on a special edition of the film. It will have new and deleted scenes, updated effects, a tighter pace, and a completely original score).
A Nightmare Reborn tells the story of Kevin Marks who, as a boy, was kidnapped by Freddy before the parents of Elm Street killed him. Kevin's family left Elm Street shortly afterwards but 13 years later have returned & so has Freddy…
The scars from Kevin's past are brought back to the surface as he discovers that Freddy has his scent & sees him as the one that got away. The only problem for Kruger is that he is trapped within a dream world. A world created by his mother, a nun named Sister Mary Helena.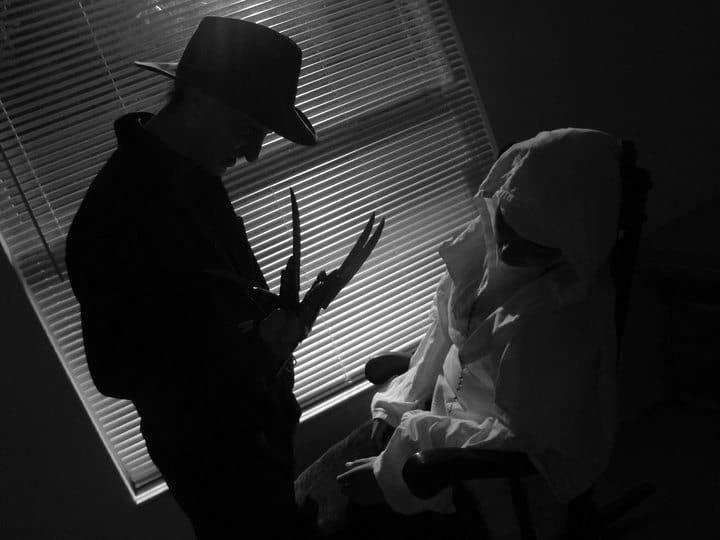 The movie plays out like any other Nightmare movie, Freddy terrorises the neighbourhood leading to an eventual standoff with Kevin. It's a very long movie, coming in at 120 minutes with a few too many forgettable moments.
That's not to say it's a bad movie, in fact there is plenty to enjoy. David Buczynski as Kevin & Jason Korsiak as Freddy both do well in their respective roles. Jason Korsiak in particular really channels his inner Robert Englund coming across both humorous & sinister. Credit where credit is due, not only does he play Freddy well but Jason Korsiak also wrote, produced & directed the movie (check out our interview with him here).
Many of the supporting cast aren't quite as enjoyable though & there is a few cringe-worthy scenes. However, considering what follows this movie in the series canon (Freddy's Dead) that really isn't a big deal. It's easy to forget just how laughable many of the Nightmare on Elm Street sequels became. A Nightmare Reborn can't be slammed for trying & succeeding to make Kruger scary again.
Considering the low budget nature, A Nightmare Reborn looks good & captures the feel of the later movies in the series (The Dream Master, The Dream Child). You quickly forget that you're watching a fan-made movie as it fits so well in the series. A lot of that is helped by the occasional use of the famous Nightmare on Elm Street music. Such a chilling piece.
The movie has a good blend of horror & dark comedy but a few scenes fall flat. Parts of the movie fail to have impact & you can't help but think that it could be trimmed to be a shorter, faster paced movie.
If you're a fan of the series & you think Freddy Kruger is long dead & buried as a decent horror villain, check out A Nightmare Reborn. You will be pleasantly surprised.
Freddy's Return - A Nightmare Reborn
The Final Score -

7/10
Comments Rating
( reviews)