Horror Movie Review: Color out of Space (2020)
Color out of Space is a horror film that was directed by Richard Stanley, releasing in 2020. Starring Nicolas Cage, it's based on the short story "The Colour out of Space" by H. P. Lovecraft.
Nicolas Cage stars as Nathan Gardner, a man with a strained family who moves to a rural farm. His wife is suffering from cancer and his daughter Lavinia has taken up Wicca, performing rituals in the hopes of healing her mother. Then there is his son Benny who hangs with the local hermit smoking weed all day. Finally, there's his youngest son jack who's withdrawn and only interacts with the family dog.
Nathan attempts to grow tomatoes & raise alpacas for their milk but his family don't take him very seriously. One night, a meteor crash lands in their front yard. It emits a strange glow that distorts the world around it and causes Nathan to detect a horrific smell. Later, Benny & Lavinia witness the meteor being struck by several bolts of lightning.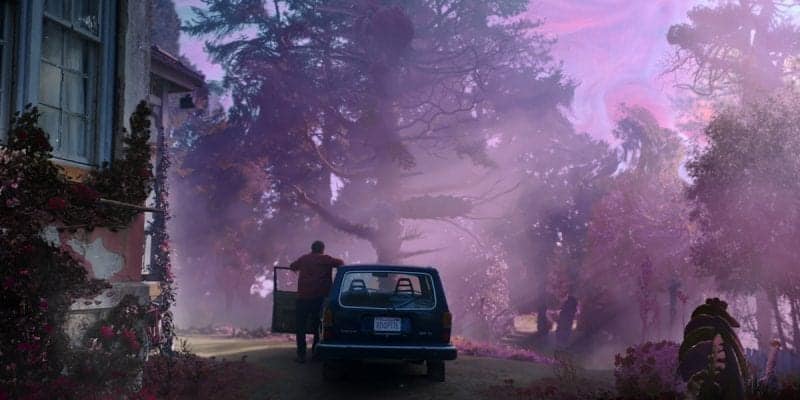 Ward is a hydrologist surveying the water table in planning for a hydroelectric dam. Along with the mayor, he investigates the meteor but it's no longer glowing and is crumbling to dust. However, he tests the groundwater and discovers some disturbing results. He suggests that the Gardeners no longer consume the water.
Over the next few days, the land around the house begins to transform. Strange, brightly coloured vegetation begin to grow and mutated insects fly out of a well. Also, Jack insists he can hear a man in there. Things only spiral further and further into absolute horrific madness from then on.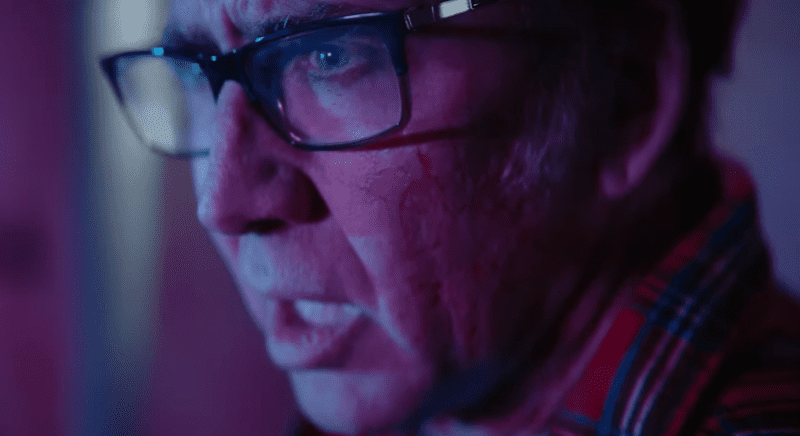 I have to say, this film really impressed me. There's something almost hypnotic about it, I felt genuinely engrossed throughout. We just don't get many horror movies these days that you can call true horror and this is certainly one of them. Some of the visuals are truly disturbing, nasty looking stuff. I found it very reminiscent of the types of body horror we've seen in films like The Thing & Evil Dead. In terms of effects, it's fantastic.
Also, the heavy synthwave soundtrack is awesome.
Talking of the effects, Color out of Space attempts to do a lot with bright colours and plenty of distortion. I love what it's attempting to achieve with these striking visuals. Unfortunately, the CGI doesn't always live up to the concept on a number of occasions.
As this is a Nicolas Cage film, I have to talk about performances. As a huge fan of Cage, I actually found him to be a little distracting. There are a few moments in which he goes full "Cage" and while it isn't at all inappropriate considering the circumstances it's a bit much. It always feels like he is acting a level or 2 above everyone else and it does lead to some unintentional hilarity, at least for me. I understand it's supposed to demonstrate the contrast between how he is at the start of the film to how he "transforms" but yeah. Other than him, everyone else does a tremendous job. I was particularly impressed by Madeleine Arthur who plays Lavinia.
In conclusion, this is one well worth checking out.
Color out of Space
The Final Score -

8/10
Comments Rating
( reviews)