Game Review – Shenmue I & II: HD Collection (Xbox One)
Well, this is a review I never imagined I would be writing. Shenmue is one of my favourite video games of all time. I played it to death in my younger years and have often reminisced ever since. Originally, it released in 1999 on the SEGA Dreamcast. Next year, it will have been 20 years since it all began. I've often dreamed of a re-release on modern platforms. Shenmue fans have fought for many years in the hopes of making that a reality. In 2015, that dream took a huge step towards becoming a possibility. Shenmue 3 was announced by Yu Suzuki as well as the now famous Kickstarter to fund the game. Fans answered the call and we can all look forward to the continuation that never seemed plausible in 2019.
Shenmue had once again grabbed the attention of the gaming world but SEGA fell silent. Since 2012, fans have taken part in a monthly Tweetathon. On the 3rd of every month, they let the world know that they would never give up on Shenmue. In 2018, SEGA decided to strike while the iron was hot and give us the HD re-releases of Shenmue 1 & 2. As a massive fan of the games, I'm here to give you my thoughts on how well Shenmue holds up in 2018.
In the first game, you play as teenage martial artist Ryo Hazuki who witnesses his father's murder at the hands of a Chinese man, Lan Di. Ryo sets out on a dark quest to get revenge and uncover the mystery of why it happened in the first place. In the second game, Ryo follows Lan Di to Hong Kong and continues his journey. That's the plot in a nutshell, now on to my review.
It was hard to believe that I was holding Shenmue 1 & 2 on Xbox One in my hands. As soon as I loaded the game, the memories came flooding back. This was made easier due to the fact that this looks and plays almost identically to the original. I would have loved to see Shenmue remade from the ground up but it certainly wouldn't have given me that same feeling of nostalgia. The visuals are obviously very dated compared to modern games. However, to me they still hold up incredibly well for a nearly 20 year old game. The new HD rendering gives the games a sharper, brighter image. Still, these are games that were never meant to be played in HD. Many of the textures are even blurrier then they once were.
Other than that, the user interface has been streamlined and is much more user friendly. The addition of a page that displays all of the toys that you have collected is a fantastic inclusion. It is now possible to see which ones evade you and how many you have of each. Also, the games control in familiar fashion which is great.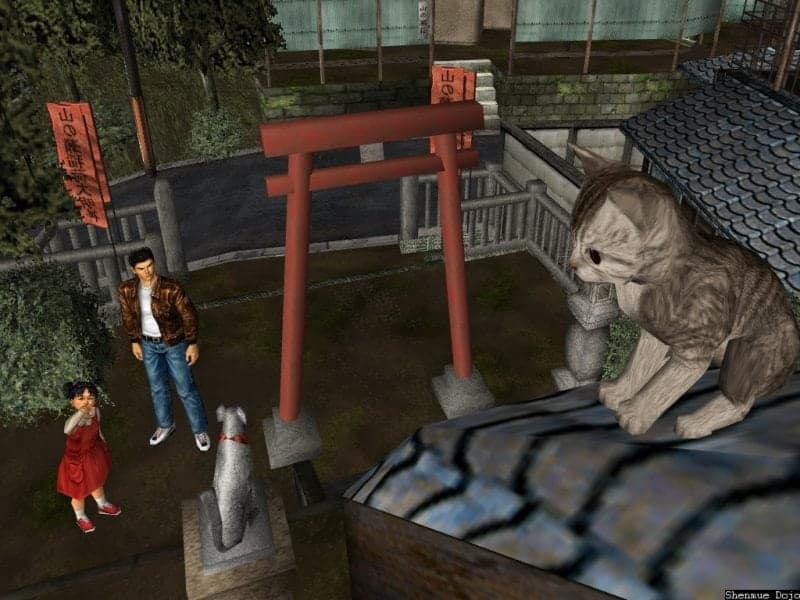 Loading times are the strongest aspect of these HD re-releases. On Dreamcast, you'd have to sit and wait for minutes just to enter a building. All the while, the console would sound like it was about to blast off into space. Now, you can launch the game and be playing in mere seconds. Going from one location to another is almost instantaneous. Also, the added feature of being able to fast travel to local areas from your house is awesome.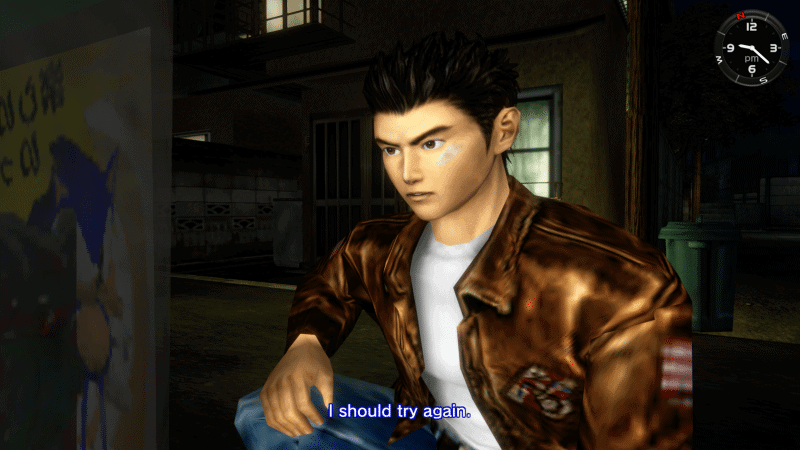 After 20 years, much if not all of the licensing has expired. It's amusing to see certain items like Ryo's watch with the SEGA logo instead of Timex. The whole thing is like one big time capsule. SEGA have included traces of the Dreamcast. The controller of the console serves as an icon for the in game settings menu for example.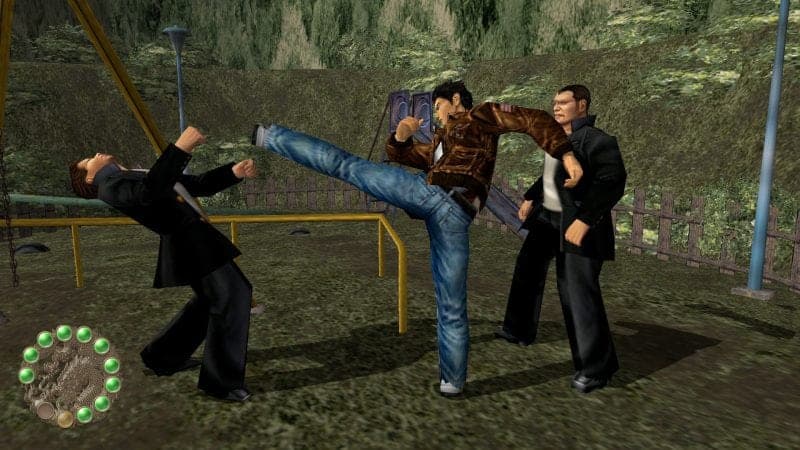 Still, it took some time to get used to being able to save the game whenever I wanted to. However, you'll want to make sure that you do. I can't imagine it was the easiest task to get these games running on modern consoles. Unfortunately, it shows a little too often. I have suffered from a number of bugs, glitches and even a couple of crashes.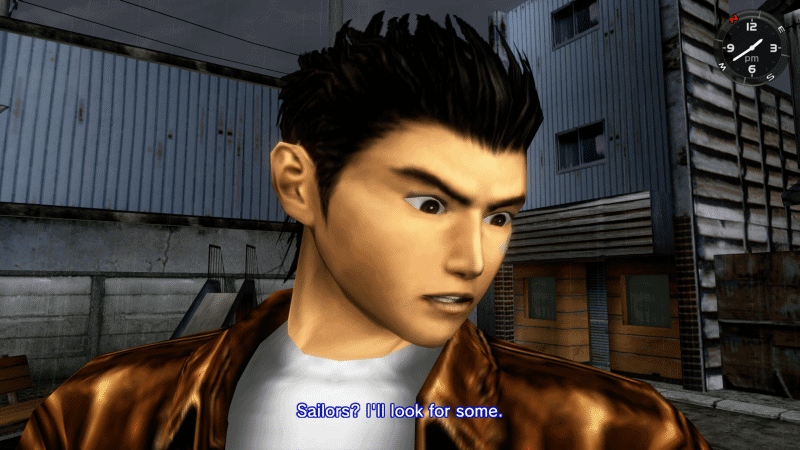 Overall, after playing them these are still two of my favourite games ever. Yep, hokey voice acting and all. They are a lot shorter than I remember, knowing what to do like the back of your hand will do that. Still, I took my sweet time in taking in every last moment. I never failed to get a rush when I got a winning can from a vending machine. Although, the raffle seemed like it had been even more rigged than before.
Also, the soundtrack in the games is still as special as it ever was. I'm certain no other music can draw emotion from me like this can. Regardless of its issues and aged look, I couldn't be happier with this re-release. After so long it still captures that unique, special ambience that only Shenmue has. Running through Dobuita at Christmas while the snow falls around you is still stunning. Making your way through the streets of Hong Kong as the sun sets is still a sight to see.
If this is the first time you're playing Shenmue then go in with the understanding of how innovative it was at the time.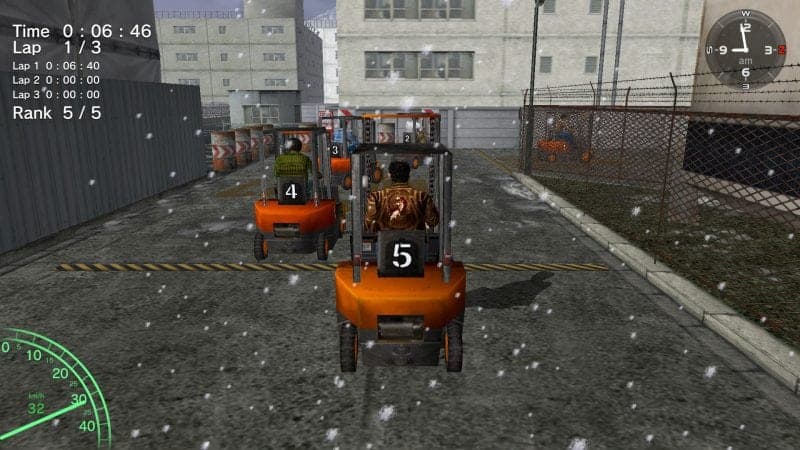 Thank you SEGA for giving me this moment. Shenmue lives and it's because of the unbelievable resolve of its fans who never stopped believing.
The original releases of Shenmue 1 & 2 would get a 10/10. However, this is a re-release and it does have some bugs.
Shenmue 1 & 2
The Final Score -

9/10
Comments Rating
( reviews)