Game Review: Robot Unicorn Attack 2 (Mobile – Free to Play)
How do you take an endless runner about a robotic unicorn running through a dreamlike land to the sound of Erasure, Blind Guardian & The Darkness & make it better?
Simple…improve it in almost every single aspect. Robot Unicorn Attack 2 is a hell of a game. Taking the basic idea that made the collection such a compelling play & upping the gameplay, visuals & sound.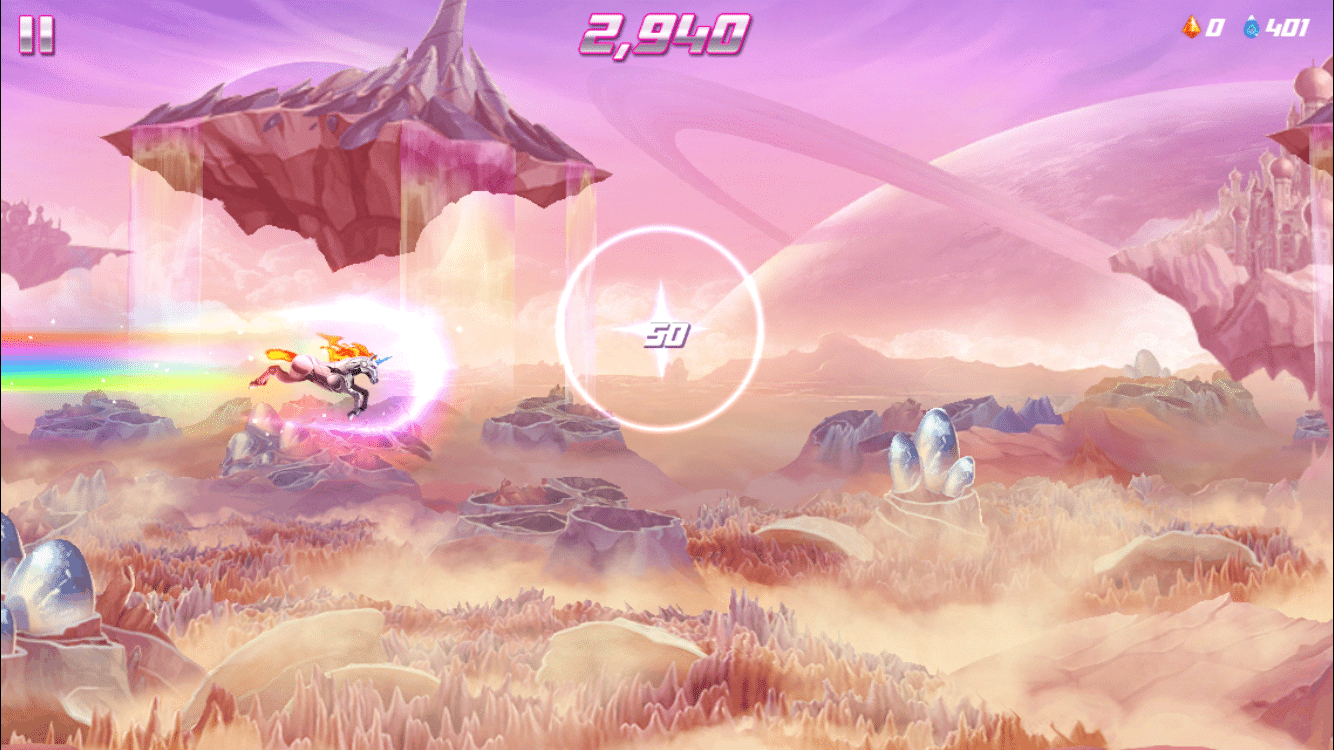 You control a robotic unicorn as it dashes through a visually striking dreamland. You must jump & dash your way past & through obstacles in an attempt to make it as far as you can. Jump through rainbow hoops, smash giants & pick up tears to earn higher scores & unlock customisation options & higher ranks.
On each run, you get three wishes (three lives) so plenty of attempts. All to set an overall high score with the points earned per wish added together at the end. Die during a wish & you will get an option to spend embers to continue where you left off or watch a video ad. You can do this once before it's game over & you have to make your next wish.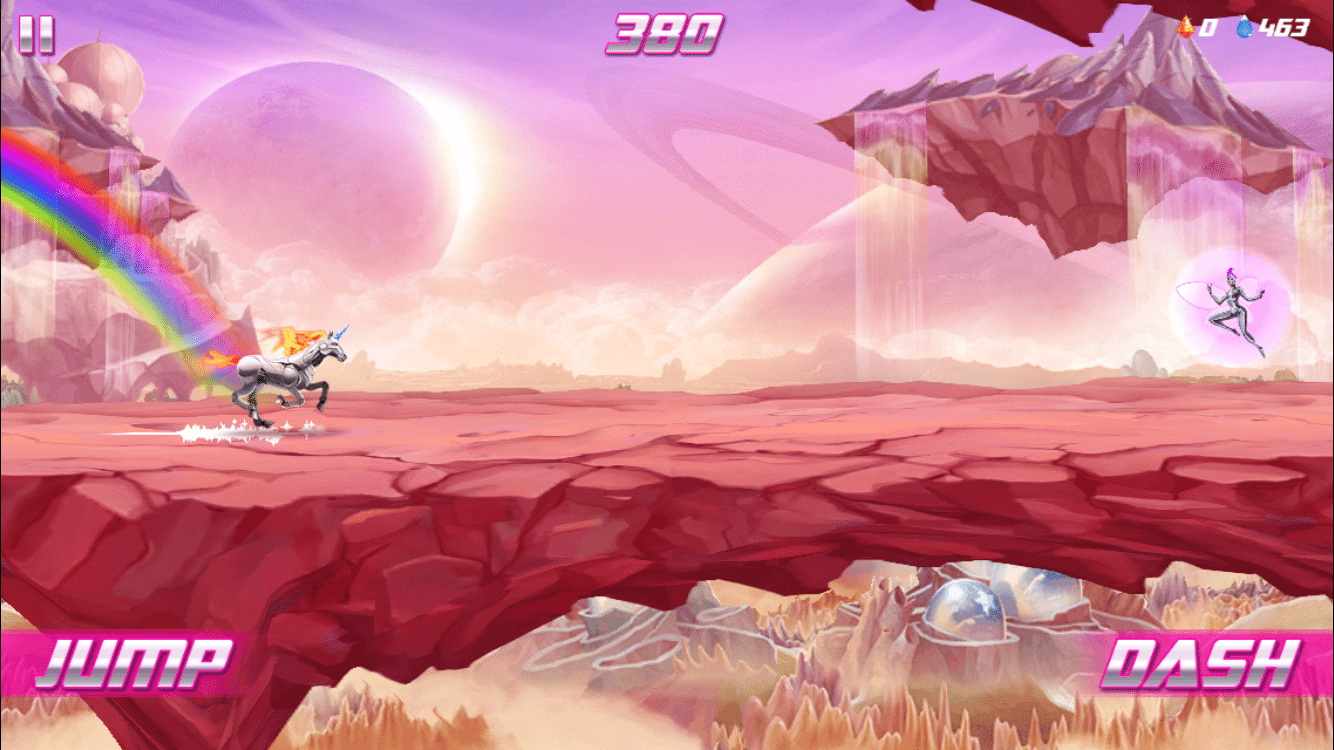 Embers are the premium currency of the game. With it being a free to play title now this is not an unexpected inclusion but is far from the only attempt the game makes to part you with your cash. As much as I love Robot Unicorn Attack 2 it, like most other free to play games, confuses value & greed.
Magma packs go as high as £14.99 & are only used to continue after dying. The other currency is tears which is used to buy level related boosts & customisation of your unicorn. The latter of the two is disappointingly over-priced even if you can collect loads of tears per three wishes & by completing challenges.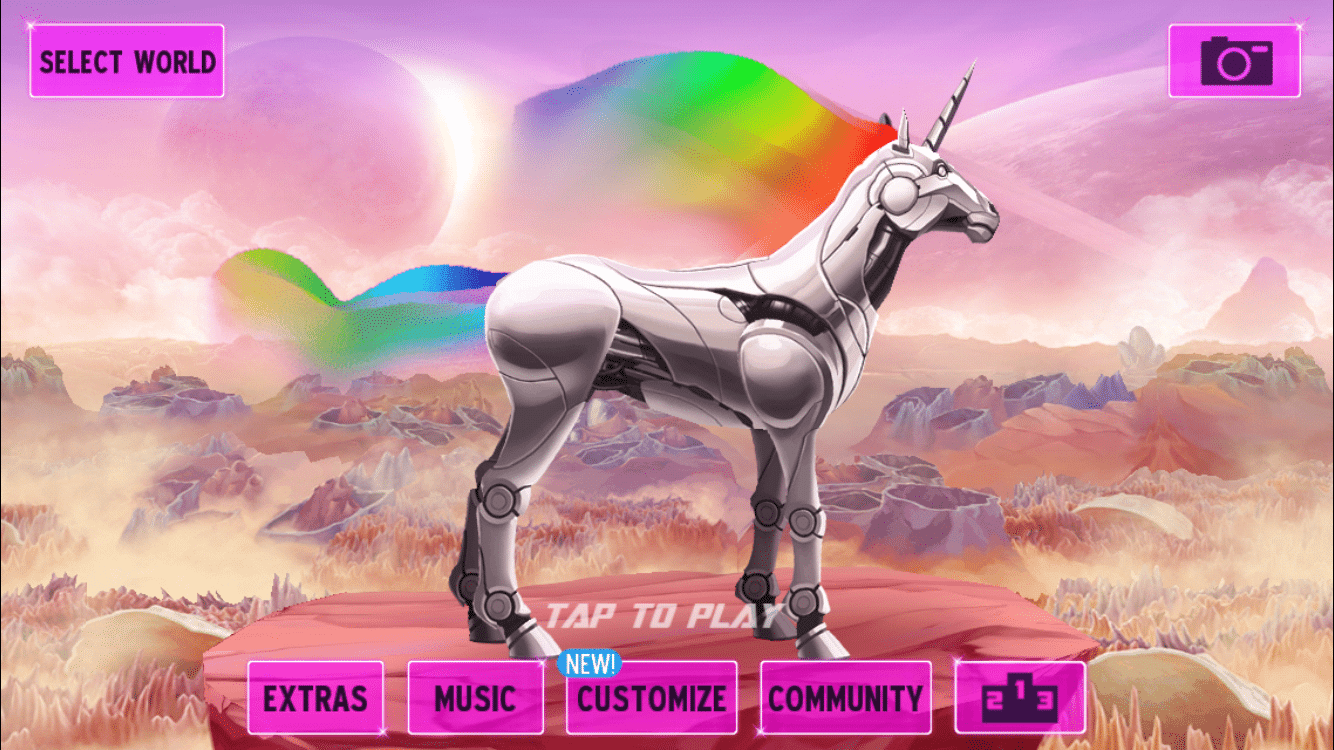 Of course, you can spend real money if you're really desperate to turn your unicorn into a 'solar chariot'. Here's the thing though…you really don't have too. Oh yeah, most free to play games say this then proceed to put huge roadblocks in your path. Robot Unicorn Attack though is incredibly generous with the tears.
After 15-odd attempts I had over 2000 tears & that included spending on level boosts too (which are very reasonable in cost). Don't spend your money here. No, where you should be spending it is on the music. One of the most impressive things about the original Robot Unicorn Attack Collection was the use of licensed music that fitted the gameplay perfectly. Here it is no different but with more choice.
Three tracks come free. Two from Module & another from Jon Dix. Then for 99p each you can get the original Collection tracks from Erasure (Always) & Blind Guardian (Battlefield) as well as Never Surrender by Corey Hart, Run Run Away from Slade & two tracks from Stan Bush (Dare & The Touch).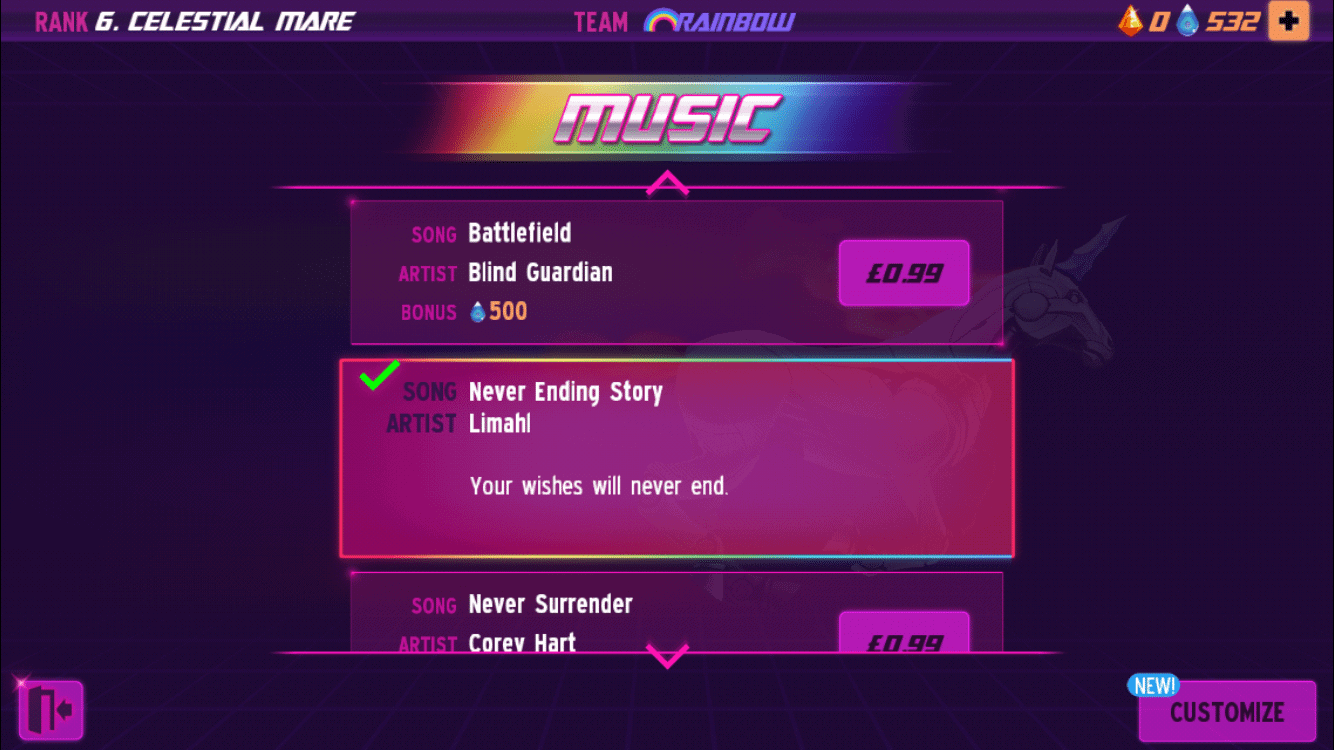 However, the one you should be buying is the most perfectly fitting song for a game that is all about wonder…Never Ending Story by Limahl. Yes, the catchiest 80's song ever from the movie The Never Ending Story. It fits the game perfectly & you'll have the biggest smile on your face with this blasting out as you jump & dash your way through three different levels.
Robot Unicorn Attack 2 would be a 10 out of 10 game if it wasn't for a few silly prices attached to the in-app purchases. Those, while disappointing can easily be overlooked when the visuals, gameplay, controls & music are so damn good.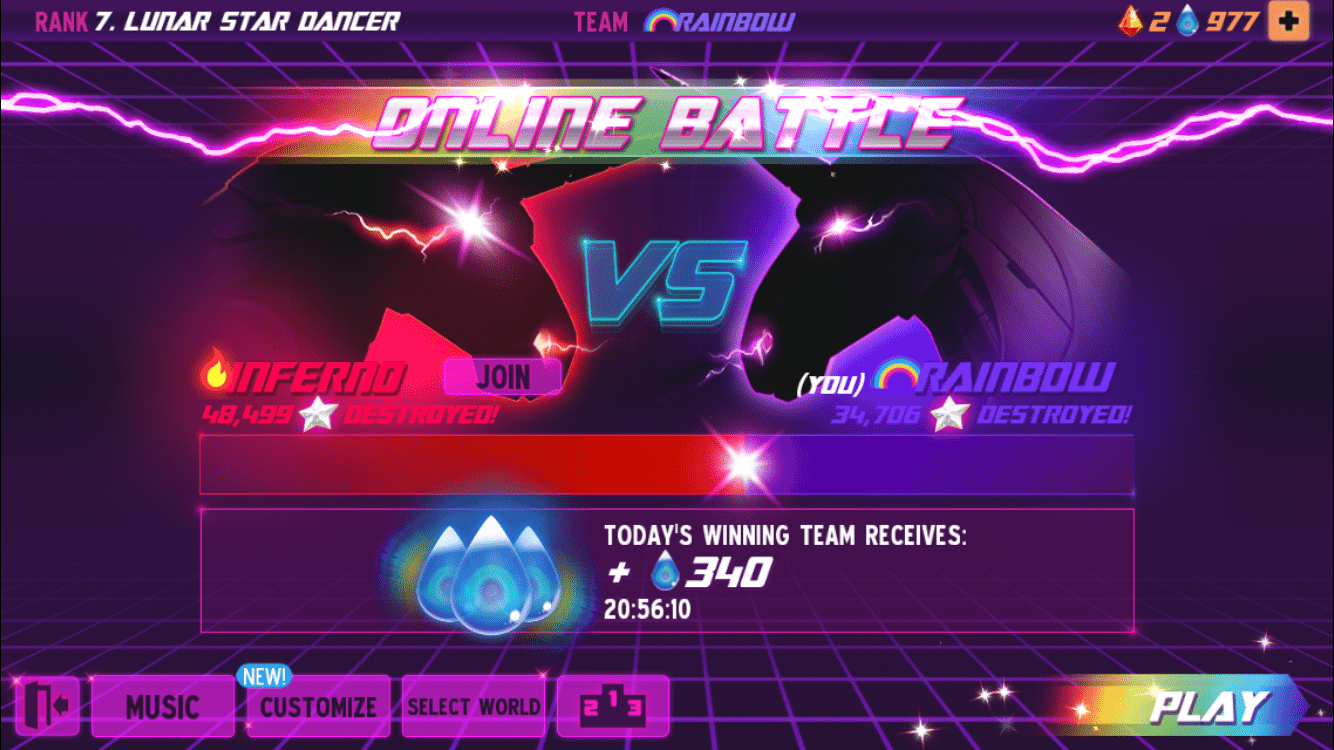 The best endless runner out there.
"Rhymes that keep their secrets
Will unfold behind the clouds
And there upon a rainbow
Is the answer to a never ending story"
Robot Unicorn Attack 2
The Final Score -

9/10