Game Review: Alba: A Wildlife Adventure (Xbox Series X)
Alba: A Wildlife Adventure is a relaxing open-world game with an important message – no matter how young or small, anyone can change the world.
The small, young person in this game is Alba. Who is spending a week on the Spanish island of Pinar del Mar with her grandparents. A gorgeous and picturesque island that houses tons of wildlife. Alas, the animals of the island are in danger as the mayor has agreed to let a property developer build a massive hotel.
The residents of the island are worried about its impact on the ecological system but also understand that it would be good for tourism. Alba and her friend are determined to stop it though but only have a week to do so.
Explore the island, clean it up, help animals in trouble, complete quests for the residents and take pictures to fill in your wildlife journal. There's a surprising amount of depth to Alba: A Wildlife Adventure, especially as gameplay is so simple. You'll be compelled to help everyone, rescue animals trapped in rubbish or hunt down that elusive last picture for your journal. It's fun but more importantly, it's very relaxing.
A lot of that comes from the location. It feels very authentic to island life, where life moves at a snail's pace, everyone knows everyone and are willing to help each other out. In addition, the cartoon-style visuals are smooth and pretty to look at and the music is super-chilled. Simply put, if you've had a stressful day, playing some Alba: A Wildlife Adventure is a great way to unwind.
The highlight and lowlight of the game is the photography mechanic, where the goal is to get the a picture of every animal that inhabits the island. Completely filling the journal will require you to explore every corner of the island but nothing is too elusive to find. It's addictive and early on, you'll find yourself excitedly searching around for new shots to take.
Unfortunately, this excitement does begin to pale as the journal fills up. Part of that comes from the majority of the animals being birds. There're just not enough other animals to keep this part interesting even if it is still fun.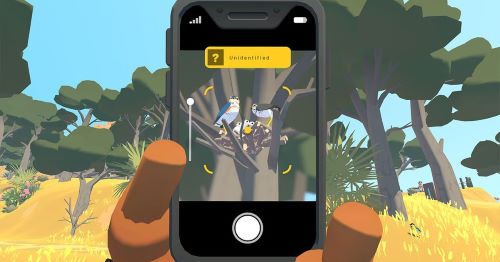 Perfect for the kids, especially with the games over-riding message, though adults can get a lot of enjoyment out of it too. It won't take you too long to complete everything in the game but it's more than satisfying regardless.
Alba: A Wildlife Adventure
The Final Score -

7/10