Five Reasons To Go To Bloodstock 2021!
What Other Festival Are You Going To This Year!?
No seriously, we've been living in a pandemic stricken world for the last year or so, haven't you noticed? No live music, no festivals, restrictions to almost everything in life… it's not been easy. Even though to complain about such things feels wrong considering the massive loss of life and long-term health issues COVID has caused.
This isn't about complaining though, it's about celebrating. Celebrating the fact that between August 11th and August 15th, Bloodstock will go ahead after having been postponed the previous year. That so many festivals around it, all over the world have postponed again until 2022 leaves Bloodstock as one of the few remaining festivals to go ahead. Yes, we can do the 'what if' and 'will it really' thing but we're trying to stay positive here.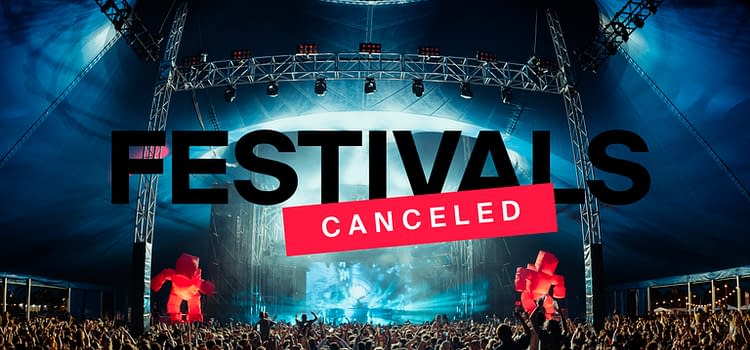 Just picture the scene. Warm sunshine, outdoors with a beer, amongst family/friends and like-minded individuals enjoying heavy fucking metal from the stage in front of you. Tell me you don't want to be part of that this year?
The Extra Day
Bawh gawd! Bloodstock have added an extra day! They've broken their attendees in half!
Bloodstock didn't need to do this. They really didn't. Many, us included, are so desperate for it to go ahead that the standard 3 full days and Thursday evening would be more than enough. Then, they went and added an extra day. Wednesday becoming the new Thursday with a handful of bands playing in the evening. Thursday then becoming a full day of music (except for the main stage) and it doesn't cost any extra. Wow.
We don't know about you but we're normally dead on our feet come Sunday afternoon with just the normal Bloodstock. We cannot wait regardless!
The New Blood Stage
Every year we say this, but it bears repeating. The New Blood stage is where it is fucking at. The future of heavy metal, the wide array of talented, unsigned up and comers… the New Blood has been our favourite stage since we started going and every year we watch with anticipation to see what bands end up there. Be it through the wonderful Metal 2 the Masses events or through Bloodstock's own selection process. It's such a pleasure to see band's play there, then years later return on a bigger stage and so on.
We've seen so many great bands on this stage and 2021 is already shaping up to be one of the best years yet. If you find yourself without a band to watch, pop over to the New Blood stage – you might find your new favourite band.
Best Of British
It's not like us to get overly patriotic (especially as some of us are actually Irish born) but if there's one thing we feel immense pride in, it's the UK metal scene. It's is simply one of the best out there and really deserves recognition as such.
With travel restrictions and COVID in general, Bloodstock has been forced to shake the line-up for 2021 around and draw from these isles more than ever before. The result is a line-up that will make you stand up and bellow out the national anthem. It's not just the past either, for every Saxon, there is a Conjurer. For every Diamond Head, there is a Video Nasties. For every Cradle of Filth, there is a Ward XVI. For every Judas Priest, there is Luna's Call.
You get the point… a predominate British line-up doesn't just give so many bands an opportunity that they may never have had. It puts the spotlight on the scene and we should be very, very proud of it.
It Is The Best Festival In The World!
That is a bold statement and we probably haven't been to enough to fully judge but of the ones we have done over our many years, Bloodstock is the only one we keep coming back to, year after year. We've done countless Downloads, plenty of Sonispheres, Leeds/Reading back in the day, Hellfest and many, many smaller fests. We've had great times at many of these, but nothing compares to Bloodstock.
A big festival that never feels that big. A line-up that doesn't go too eclectic, in an attempt to appeal to everyone. A grassroots festival that proudly boasts the 'we're all family' line and proves it. For so many, us included, it's the only place to be in August.
We will see you there with a big smile and hopefully a hug or at least a high-five. You can pick up tickets now here.