EP Review: Wax Mekanix/Troll Teeth – Blunt (Electric Talon Records)
Blunt is the new split-EP by the US rock songwriter Wax Mekanix and the alternative hard rockers Troll Teeth. The EP is scheduled to be released on October 22nd via Electric Talon Records.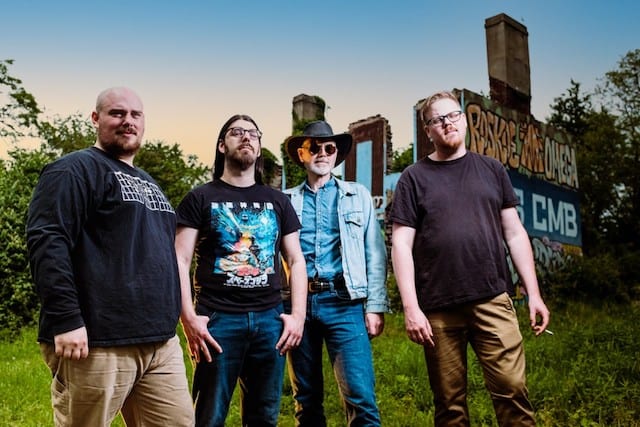 We're no strangers to Wax Mekanix having enjoyed his latest album 'Mobocracy' thoroughly last year so it's great to see him take 3 of the 5 tracks here. Kicking off with previously release single Head. A track we described in that week's single slam as follows.
A foot-tapping rhythm, a catchy as hell chorus and the best thing of all, Wax's impressive vocal range… Head is a fascinating listen. It's also saying something but the joy is finding just what that is yourself.
It's well worth noting that it's a track that gets better and better the more you listen to it.
Manchester Strawberry Blonde is an odd one. Very short, with a moody beat, a segment of panic and screaming, and a British woman wondering what is going on. She's not alone. It's really strange but quite addictive as Wax's vocals are immense.
A harmonica tune introduces Wax's last track on this EP; Freak Boutique. A more energetic number with kick-ass strumming guitar melody, passionate singing and a memorable chorus. Top stuff from an artist we're really beginning to trust now.
Troll Teeth have 2 tracks and are quite different to what we got from Wax Mekanix. Mournful, alternative rock with feedback and noise elements. The Pigs Are on Parade Today feels cold and distant but has a wild guitar solo that echoes through the skull. Whereas Barbs on a Wire has even more bassy thrums but enough 'get up and move' qualities about it to stand out.
Both artists/bands are doing something different and unique sounding here.
Wax Mekanix/Troll Teeth – Blunt Full Track Listing:
1. Wax Mekanix – Head
2. Wax Mekanix – Manchester Strawberry Blonde
3. Wax Mekanix – Freak Boutique
4. Troll Teeth – The Pigs Are on Parade Today
5. Troll Teeth – Barbs on a Wire
Links
Wax Mekanix
Bandcamp | Facebook | Instagram | Twitter
Troll Teeth
Bandcamp | Facebook | Instagram | Twitter
Electric Talon Records
Wax Mekanix/Troll Teeth - Blunt (Electric Talon Records)
The Final Score -

8/10