EP Review: Truth Decayed – Faded Visions I (Self Released)
Truth Decayed is a South African thrash ensemble primed and set to unleash 'Faded Visions I' on the 8th of April, 2022. It is the first of a two-part release set for 2022.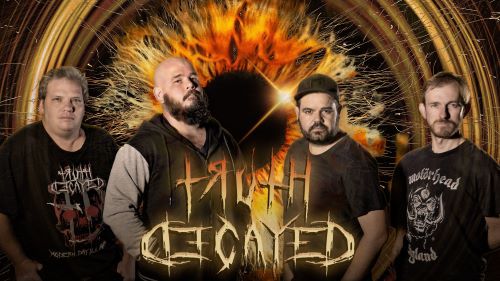 An introduction that is thrashing mad, Truth Decayed welcome us to their new EP with a blistering slice of fire with the title track. Ear pleasing guitar flair, vocals that have a death-infused growl and chunky drum beats make this one hell of a strong opener.
Having built up the excitement with that start, Absolute War and The World I Know have the task of keeping it at a high. Which, thanks to Truth Decayed penchant for thrilling riffs and thrashy groove heaviness, ensures that is the case. Both tracks feature in-your-face vocals and electrifying guitar solos but the latter has a moody vibe that just sits nicely in the brain matter.
PTSD is a banger too. A thrash attack that ticks all the boxes for heavy, meaty and infectious metal. Truth Decayed spitting fire and fanning the flames to turn a burn into an inferno. Before The Witches' Watch wraps things up with a more epic sounding listen. A tad more melodic, a tad melodramatic, a tad 'ballady' and completely instrumental. A guitar virtuoso showcase that is so very pleasing.
Roll on Faded Visions II.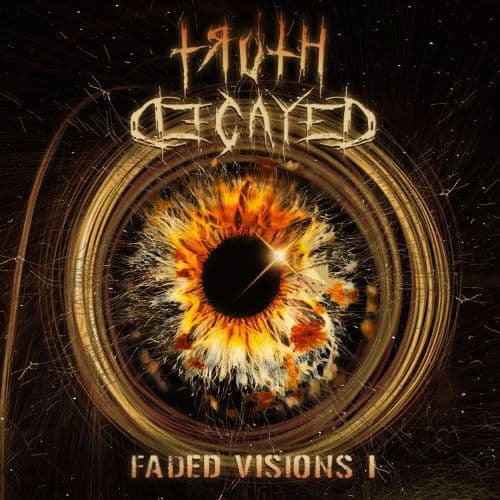 Truth Decayed – Faded Visions I Full Track Listing:
1. Faded Visions
2. Absolute War
3. The World I Know
4. PTSD
5. The Witches' Watch
Links
Link Tree | Bandcamp | Spotify | Facebook | Instagram | YouTube
Truth Decayed - Faded Visions I (Self Released)
The Final Score -

8/10