EP Review: Stormhunter – Ready For Boarding (G.U.C.)
Founded in 1998, German heavy/power metal band, Stormhunter have been a staple in the scene on and off for over two decades. Now, on the 18th of December 2020 they are back with their 4 track EP "Ready For Boarding" via G.U.C.
Four tracks long, one of which is a stonkingly good cover of the Anthrax classic 'Antisocial', Stormhunter bring the head-banging classic metal to the end of the year party. Kicking off with some classic riff driven heaviness on Crown of Creation, where the chorus makes you stand that little taller.
A bit of speedy, thrashy fun comes with Two Beers (Or Not Two Beers), where it becomes very hard to not raise a fist in the air and sing along. Before Sharp Invaders caps off the original part of the EP in a frenzy of powerful riffs, glorious vocals and a short but sharp guitar solo.
It's good fun and as previously said, ends with a great version of the Anthrax classic. Stormhunter giving it their own spin but not drifting too far from the original sound.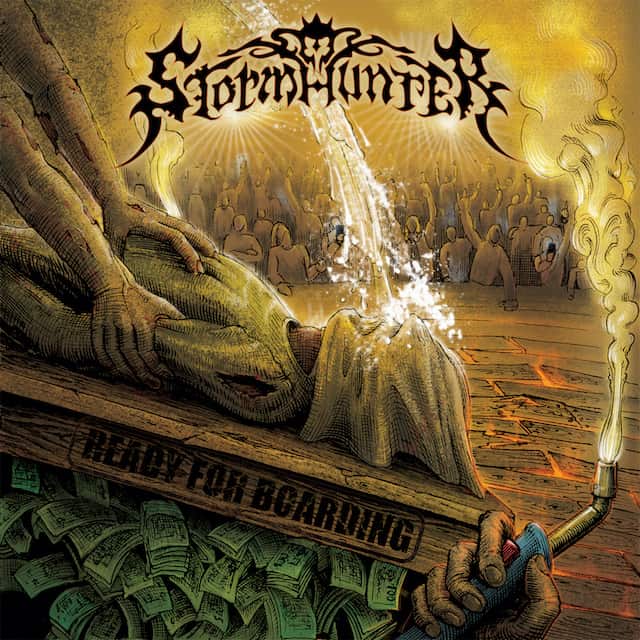 Stormhunter – Ready for Boarding Full Track Listing:
1. Crown of Creation
2. Two Beers (Or Not Two Beers)
3. Sharp Invaders
4. Antisocial (Anthrax Cover)
Links
Stormhunter - Ready For Boarding (G.U.C.)
The Final Score -

7.5/10