EP Review: Stench Collector – Effluvatorium Du Jour (Redefining Darkness Records)
East's Coast death metaller's Stench Collector will release their new EP, Effluvatorium Du Jour on June 25th, 2021 via Redefining Darkness Records.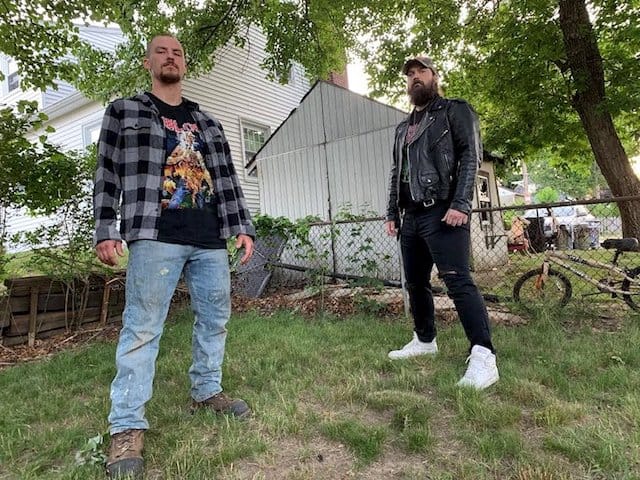 With plenty of gore, plenty of vehemence and plenty of ferociousness in their hearts, Stench Collector are making a hell of a racket here. The intro of Welcome to the Effluvatorium is a stomach-churning start, the sound of a cat being skinned, but it's Gutworm that really ups the slaughter. The blistering sound of a death metal band paying homage to the past without sounding dated.
The two-piece bring an inordinate level of meatiness to Bile Container but really draw the suffering out. Akin to having a heel dug into a painful part of the body, twisting and turning until numbness sets in. Enjoy the lower tempo though (be under no illusions – it is still brutal) as the next two tracks are all about scorching speed and heaving heaviness. Both Eye Sockets Maggots and Carrion Cellar leave little to imagination as the smell emanating from Stench Collector stings the senses.
Stench Collector – Effluvatorium Du Jour Full Track Listing:
1. Welcome to the Effluvatorium
2. Gutworm
3. Bile Container
4. Eye Sockets Maggots
5. Carrion Cellar
Links
Bandcamp | Instagram | Redefining Darkness Records
Stench Collector - Effluvatorium Du Jour (Redefining Darkness Records)
The Final Score -

8/10