EP Review: Seven Hells – Prologue (Self Released)
Leicester based metal band Seven Hells formed in late 2016. The inspiration of a post-apocalyptic world drives the band to deliver powerful groove, crushing riffs and hardcore deliverance bringing high energy action to the stage.
Ahead of their appearance on the New Blood stage at Bloodstock 2018, which they earned by winning the Metal to the Masses competition in their hometown, Seven Hells will be releasing their highly anticipated debut EP, Prologue on the 3rd of August 2018.
Calling forth the gods of groove and hardcore, Seven Hells bring an impressive amount of high-velocity rhythm with Prologue. Metal to open the pits, to get the head-banging and the body shaking. It makes for an absolutely gripping listen as Broken Bones and Resist bring a wild ride of riffs and hardcore breakdowns.
There are going to be few people who don't find themselves tempted to lose their mind to The Prophet. A track that has bundles of passion mixed with fiery groove that wraps itself around your body tightly and starts to squeeze.
It's all over far too soon unfortunately but Seven Hells make sure you'll remember their name with We Will Rise. A beast of a track that introduces clean singing with a gang-vocal shouted chorus that is going to kill live.
Watch Seven Hells very closely, they are something very special.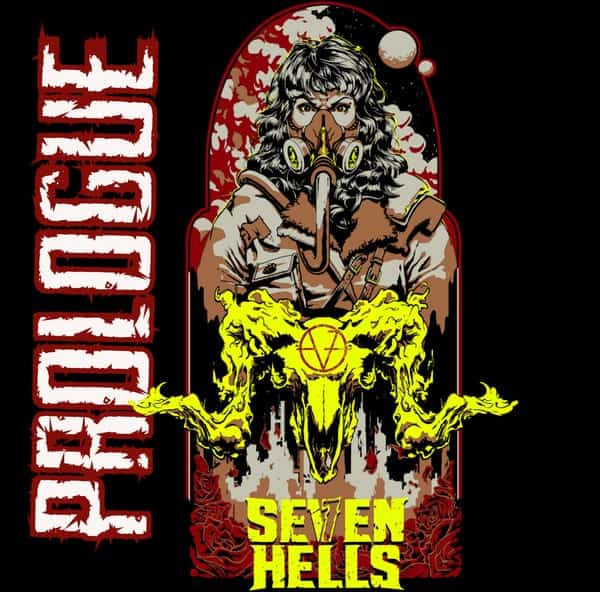 Seven Hells – Prologue Full Track Listing:
1. Broken Bones
2. Resist
3. The Prophet
4. We Will Rise
The EP is out on August 3rd 2018 and you can keep up to date with news of the release by liking their Facebook Page. As well as following them on Twitter and Instagram.
Seven Hells - Prologue (Self Released)
The Final Score -

8.5/10