EP Review: Oath – Legion (Burning Coffin Records)
Originally released in September 2018, Oath is the solo project of Steven Waddell, guitarist from Scottish act Tantrum. Blistering guitar solos, heavy riffs and melodic harmonies all inspired by the early days of classic British heavy metal. The 4 track EP 'Legion' has now been re-released by Burning Coffin Records.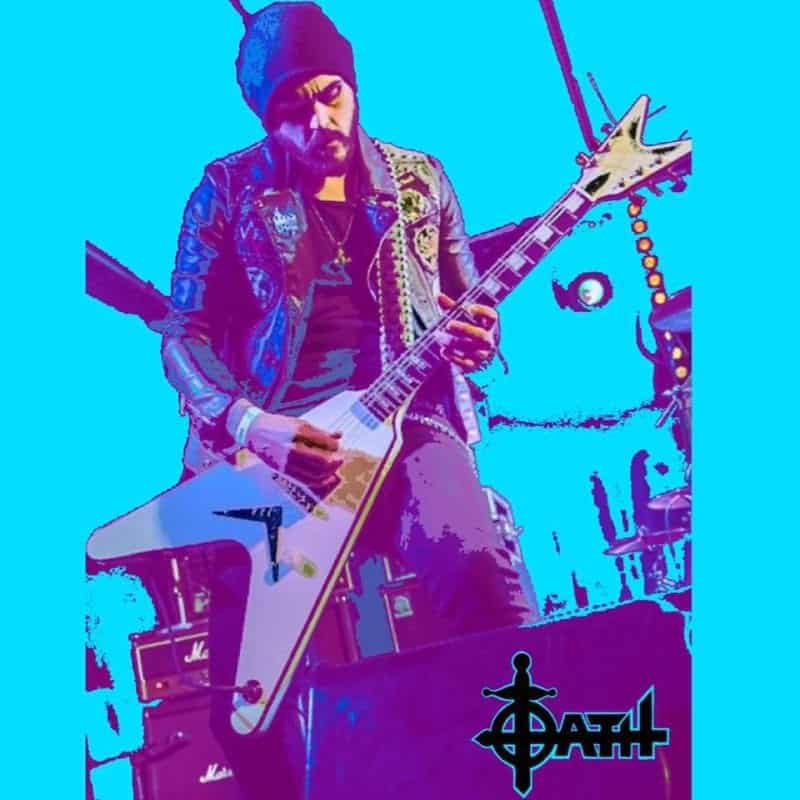 Certainly fulfilling the requirements for what constitutes a classic heavy metal release. We're talking meatiness in the riffs, screaming guitar solos, harmonious vocals and a constant feel of the old school running through it. You'll find all of that and more throughout kicking of with A Dream of Solitude which demands you dust off the leather pants and patch jacket.
The title track has those Iron Maiden style riffs and a bombastic solo whereas Cry of the Wolf has the vocals soar in a way that is reminiscent of Judas Priest. Familiar but not a carbon copy, more of a tribute to the greats of British heavy metal.
The best track of the EP comes at the end with The Carpathian and the head-banging gold of the deep sounding riffs.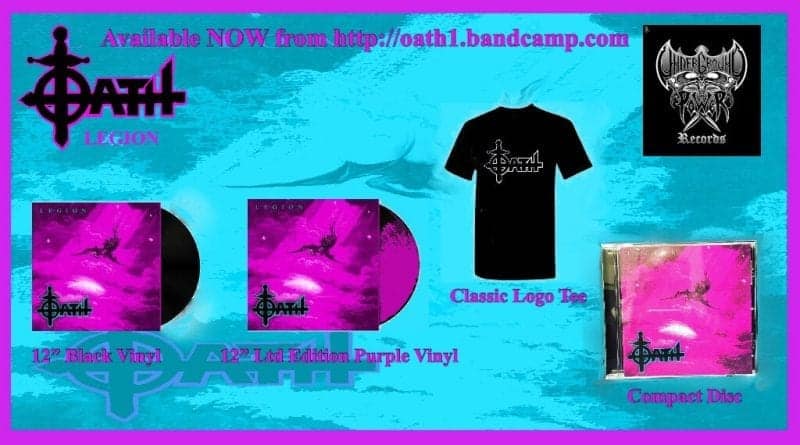 Oath – Legion Full Track Listing:
1. A Dream of Solitude
2. Legion
3. Cry of the Wolf
4. The Carpathian
Links
Bandcamp | Facebook | Label Bandcamp | Label Instagram
Oath - Legion (Burning Coffin Records)
The Final Score -

6.5/10