EP Review: Infected Dead – Archaic Malevolence (Hostile Media)
Hailing from the River Medway in Kent, UK. Death metal's Infected Dead will release their debut EP 'Archaic Malevolence' on the 8th December 2017 via Hostile Media.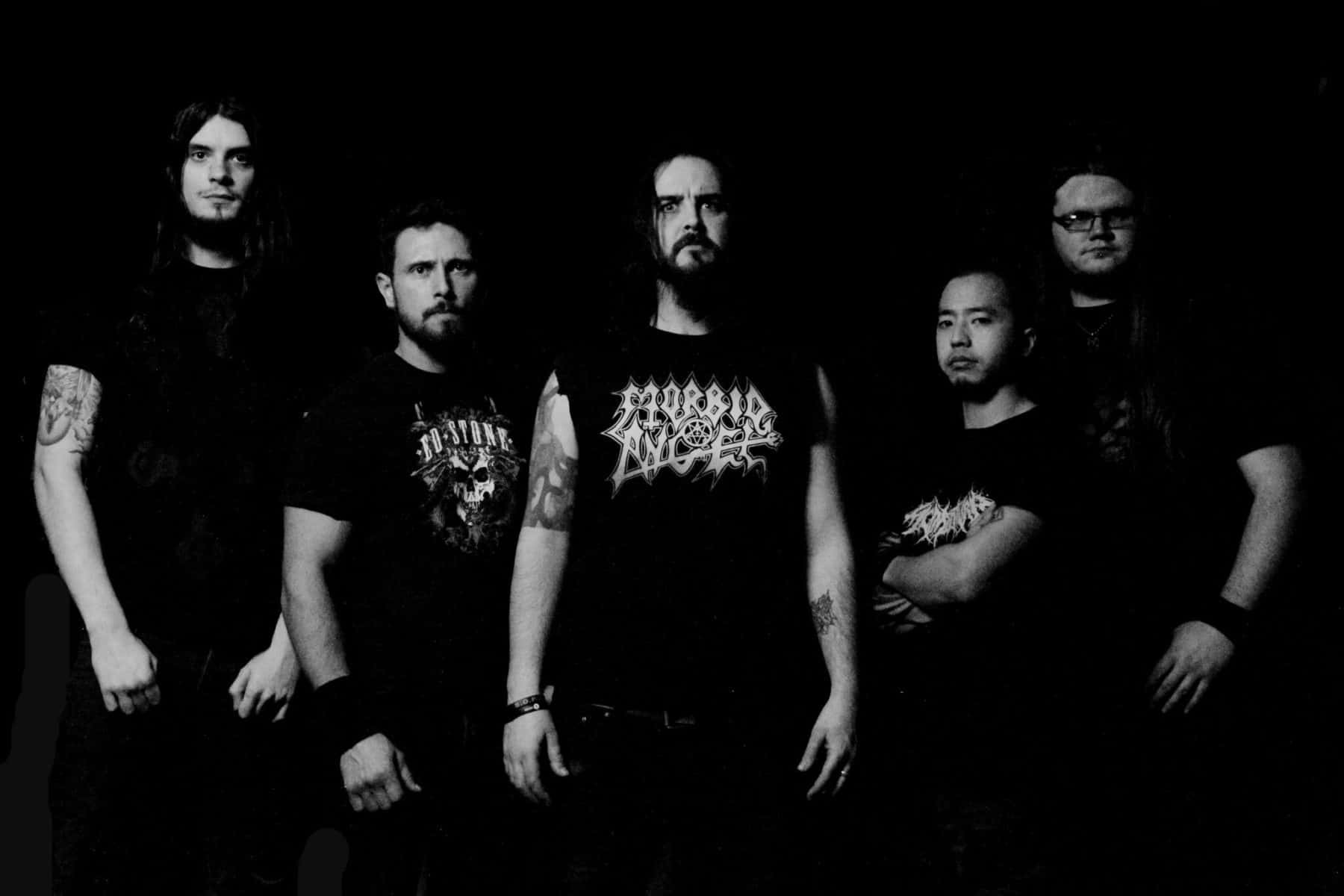 Guitarist Alex Brown had this to say:
"We are delighted to announce our union with Hostile Media for the release of our first offering. This year has been great for us and we'd like to thank them for their faith in what we do and for helping us step up to the next level. From the start of the writing process for Archaic Malevolence it was always our intention to push ourselves. We wanted to enter uncharted territory and push the boundaries of what we could do technically and creatively. Inspired by modern day juggernauts such as Aborted, The Faceless, Nile and countless others we feel this release is the perfect balance of unrestrained brutality, infectious hooks and sinister melody from the grandiose title track to the crushing weight of 'Invocation Of Unspeakable Gods' this release was designed to grab you."
Six tracks of utter devastation, the new EP from Infected Dead might be short but it offers unmistakable aggression, unmissable intensity & just enough rhythm to keep everything sounding tight & exciting.
Once the pointless intro gets out of the way, the EP really takes off with the brutalising hard riffing, blasting drumming & screeching blackened vocals of the title track. Elements of many different sub-genres of metal make their noise heard here. With heavy leanings towards death metal we also get to hear elements of thrash, black & traditional all mixed into a melting pot of fury.
Resurrectionist's screaming guitar work with spine-snapping drumming & the bile that emanates from Invocation of Unspeakable Gods alongside an beat that reaches doom levels of meatiness keep things moving along nicely in the right direction.
The aim is fairly straight-forward here. Wreck the listener with a constant stream of furious heavy metal & in that regard it succeeds. What it doesn't quite do as well is offer memorable tracks. Each has its moments such as the middle point of Forced Existence that threatens to open the gates of hell on humanity. These are great moments but it's not enough to make you keep coming back to the EP afterwards.
It's solid as hell though as final track Samsara cements the quality heavy metal on show. Well worth checking out.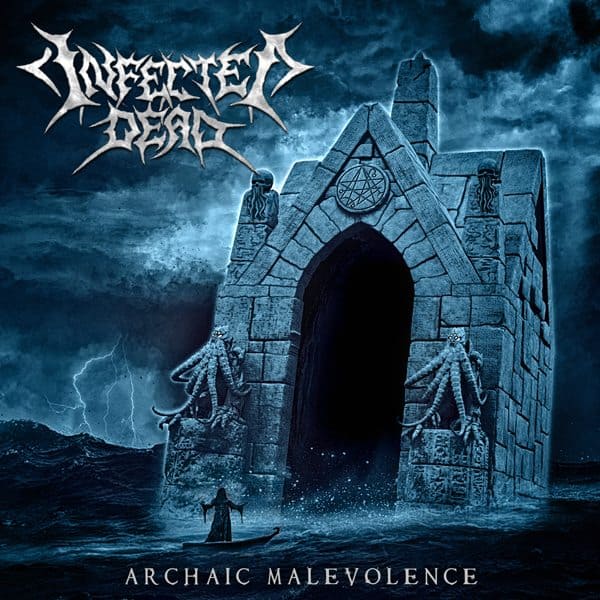 Infected Dead – Archaic Malevolence Full Track Listing:
1. Book of Dead Names
2. Archaic Malevolence
3. Resurrectionist
4. Invocation Of Unspeakable Gods
5. Forced Existence
6. Samsara
Pick up Forced Existence now on Bandcamp where details of the EP will be available soon. You can also order the album now via Hostile Media. Find out more about Infected Dead & keep up to date with news by liking the band's Facebook Page.
Infected Dead - Archaic Malevolence (Hostile Media)
The Final Score -

7.5/10