EP Review: Iced Earth – Enter the Realm (Century Media Records)
On April 12th, 1989 US metal institution Iced Earth took the worldwide metal scene by storm with the release of their first and only demo, "Enter the Realm". Now, on April 12th 2019, exactly 30 years after its original release, Iced Earth re-issues this very fine example of real and uncompromising US metal on CD, digitally and – most importantly – on vinyl for the very first time!
Mastered from original sound sources, "Enter the Realm" is an essential release for every metal fan.

How great is this? A slice of history that many will not have heard first time around re-released at a stage when the band in question, Iced Earth are one of the biggest bands in the metal world.
It's almost impossible to believe that what we're hearing is Iced Earth at their earliest and it's easy to understand just how easily they were able to turn heads with this EP.
After a short intro, the powerhouse metal of Iced Earth comes screaming out with Colors. Hyper-active riffing, head-banging heaviness, sharp vocals and thundering percussion, it's a great track. Nightmares then follows that with a fantastic showcase of roaring guitar soloing, hot and heavy riffs and pulverising speed.
After two fast-paced tracks in a row, it's To Curse the Sky that slows things a little with a moodier and more gothic sound. Although it does speed up around about the halfway mark delivering a very classic Iced Earth track.
A short acoustic interlude in the form of Solitude is the penultimate track, conjuring up images of dark nights in a locked tavern as the bard plays to keep away demonic forces. Before the final track, named after the band, comes along for one last hard-hitting heavy metal punch mixed with melodic moments that absolutely kill.
It's a statement and it clearly worked as look where the band are now?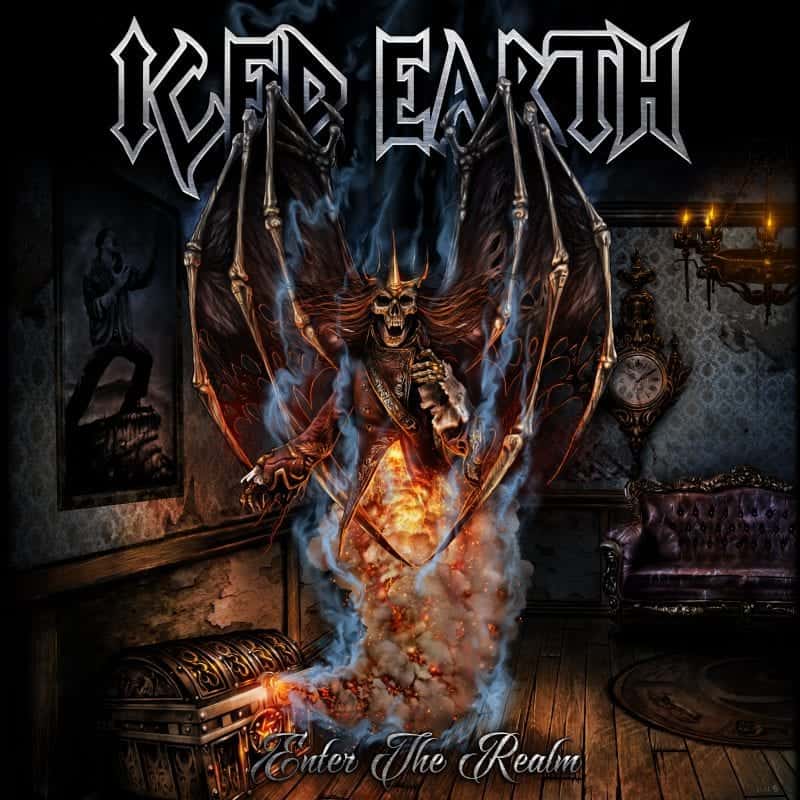 Iced Earth – Enter the Realm Full Track Listing:
1. Enter the Realm
2. Colors
3. Nightmares
4. To Curse the Sky
5. Solitude
6. Iced Earth
The re-released EP will be available via all major streaming services.
Iced Earth - Enter the Realm (Century Media Records)
The Final Score -

8/10