EP Review: Half Past Two – Holidays (Slushtone Records/Jump Up Records)
Half Past Two, fresh off the release of their first full-length album since 2009, has released a new EP titled 'Holidays' via Slushtone/Jump Up Records. The EP consists of a Madonna "Holiday" cover as well as covers of Green Day, Vampire Weekend and Weezer tracks titled 'Holiday.'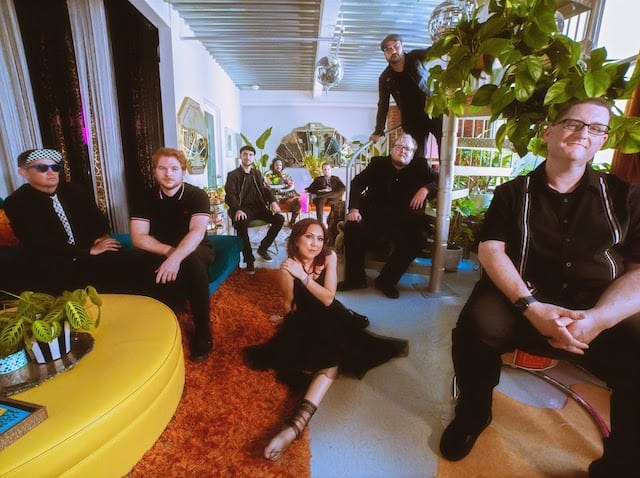 Guitarist/vocalist Max Beckman says:
While recording our cover of Madonna's 'Holiday' last year, the idea of centering an entire release around covers of songs specifically titled 'Holiday' came up and was just too silly to ignore. Completing the additional three songs took a mad dash effort between releasing our new full-length record and returning to live shows but the songs turned out great! We're super proud of this release and excited for our fans to get in on the joke.
Ska and covers… don't the two go together like brandy and eggnog? As does Ska and the festive period. Although this has a more general 'holidays' feel rather than being aimed at a specific one.
Four tracks, four covers, all given the upbeat ska treatment. It's Green Day's Holiday that gets the treatment first and Half Past Two do a great job of it. Really adding an injection of life, really dialling up the ska and even descending into a wicked sax solo to offer something fresh in a very familiar track.
Their cover of Vampire Weekend's Holiday has a nice, mellow beat that fits the tone nicely and their version of Weezer's Holiday has just a touch more bounce and energy than the original. Both clever and fun covers.
However, the showcase track is the finale. A cover of Madonna's much-loved Holiday. Where Half Past Two rock things up, blending harder heaviness with touches of ska. The latter is far less prominent though making this one feel a bit odd on the EP. Every other track is so rooted in ska, so having this rockier number at the end unseats things. It's still a cool cover, not one to get too excited about, but cool none the less.
Half Past Two – Holidays Full Track Listing:
1. Holiday (Green Day Cover)
2. Holiday (Vampire Weekend Cover)
3. Holiday (Weezer Cover)
4. Holiday (Madonna Cover)
Links
Website | Bandcamp | Spotify | Facebook | Instagram | Twitter | YouTube
Half Past Two – Holidays (Slushtone Records/Jump Up Records)
The Final Score -

7/10