EP Review: Entierro – El Camazotz (Self Released)
U.S. Heavy Metal band Entierro are releasing their long awaited follow-up to their 2018 self-titled full length. Entitled El Camazotz, after the Mayan bat god associated with night, death and sacrifice, the five-song EP represents a new chapter in the story of the band.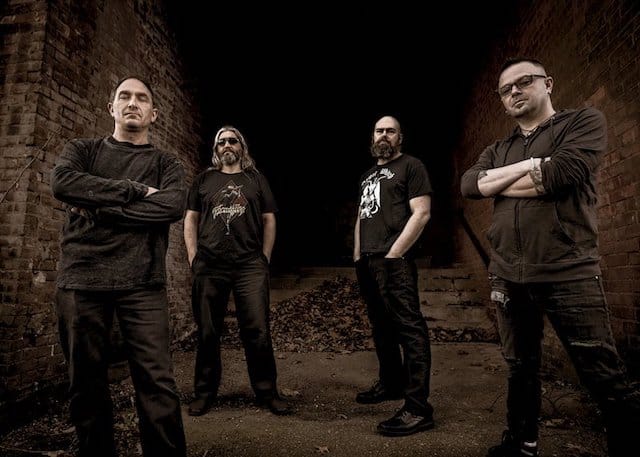 Recorded just prior to the pandemic at Studio Wormwood in Northeastern Connecticut under the engineering mastery of Dave Kaminsky, the songs harken back to the NWOBHM and traditional heavy metal bands that they grew up listening to.
This also marks the first truly collaborative effort with former Fates Warning guitarist Victor Arduini, who had joined the band just prior to the recording of their 2018 full length. On this release, he was an integral part of the writing process working alongside vocalist/bassist Christopher Beaudette (Jasta, NightBitch,) drummer Dave Parmelee (One Master) and second guitarist Chris Begnal making it a much more definitive presentation of their creative vision.
El Camazotz will be released on the 18th June 2021.
Heavy metal rules. You know it, I know it and Entierro know it. So much so that this EP is a glowing tribute to the never-dying sound of NWOBHM. Four tracks of riff-heavy, groove-infused, head-banging good times and a cover of a track by the legendary Judas Priest.
What's not to love? Especially when Entierro are so damn good at it. The Penance demanding you shake that hair loose (or at least pretend too if you're follically challenged) and The Tower demanding you get your air-guitar skills in order. The solo in the latter is ear-splitting in its intensity.
Chunky percussion and excitable riffing makes The Past's tempo all the more delicious to the ears. Before the title track races away with blistering energy and a heavy metal party feel to things. Awesome stuff and a true tribute to heavy metal which makes the finale of Call for the Priest even more fun. A lesser covered Judas Priest song, Entierro bring the energy of the track and deliver a fun version. No-one is touching Priest musically so Entierro don't even try, instead putting their own spin on it.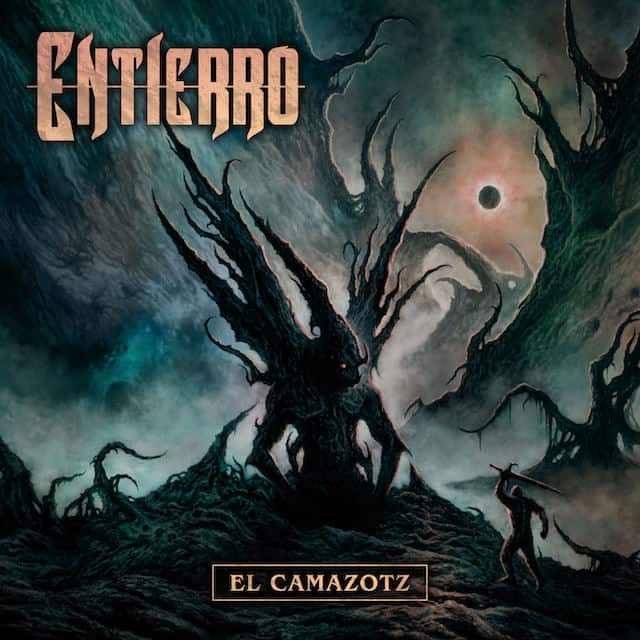 Entierro – El Camazotz Full Track Listing:
1. The Penance
2. The Tower
3. The Past
4. El Camazotz
5. Call for the Priest (Judas Priest Cover)
Links
Bandcamp | Facebook | Instagram | YouTube
Entierro - El Camazotz (Self Released)
The Final Score -

8/10