EP Review: Earthwomb – Becoming Immanence (Self Released)
Formed in Lima, Peru in early 2019, Earthwomb is an atmospheric metal three-piece project (for fans of: Wolves in the Throne Room, Akhlys, Trna, The Great Old Ones, etc.). Earthwomb will release their new EP 'Becoming Immanence' on October 7th, 2021.
In their own words:
We perceive the creation of our music as an evolutionary process that mutates, fed by experimentation and the relationship with our immediate context, history, mystique and socio-political upheaval. Nature is important for the conceptual and sound construction of each piece in this release, because it is used as an analyzing device of topics such as energy, war, time, space.

These concepts were also the starting point in the writing process, in the search for harmonies, melodies and rhythmic patterns that are built upon the same thematic foundation. This being such a specific and personal project, it seemed fitting for us to make this production a self-managed work from beginning to end. From the demo stage, then going through tone hunting, vocals layout up to the sonic vision that had to be printed in the mix, and of course the cover artwork design.

This first chapter is finished, but Earthwomb remains an open book.
Half an hour (and a bit) of expressive, thought-provoking and powerful atmospheric metal. Earthwomb certainly lift expectations with the uncomfortable rumbles and effects of Cosmic Revelation. The sounds, akin to the thumping heartbeat of some horrifying interstellar entity. Gaze upon its mass as the mind is shattered by an eruption of blackened weighty noise emanating from Fractal Phenomenon. A blistering clamour, Earthwomb's eschew order and sense for chaos and madness, albeit with influential melodies layered throughout.
There's time to catch your breath as Walkscapes begins in delicate fashion. Lulling the listener into a false sense of security before Earthwomb drop all subtly for a concentrated blast of vehemence. A bit more focused, the varying tempos and darker shifts, makes this one feel grander. As well as quite malevolent and warped.
Trespassing the Paragons of Consciousness has no let up at all and Earthwomb continue to ooze uncomfortable atmosphere while battering away with comprehensive recklessness. It's as close to heavenly horror as you can get musically.
The EP then gets taken to bolder and darker territories with the hard-hitting sound of The Gathering. Before Ulterior Revelation offers respite from the battering with a short, but very intense, twin to the opening bout of horror-inducing effects. Flowing neatly into Vital Flux, where Earthwomb unleash all their might into one last fierce exertion.
It leaves an impression. One shaded with darkness.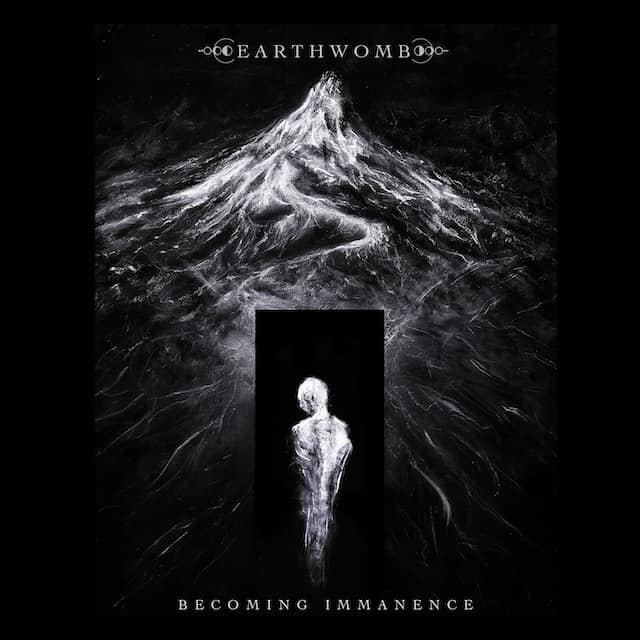 Earthwomb – Becoming Immanence Full Track Listing:
1. Cosmic Revelation
2. Fractal Phenomenon
3. Walkscapes
4. Trespassing the Paragons of Consciousness
5. The Gathering
6. Ulterior Revelation
7. Vital Flux
Links
Bandcamp | Facebook | Instagram | YouTube
Earthwomb - Becoming Immanence (Self Released)
The Final Score -

8.5/10