EP Review: A Ritual Spirit – The Antidote (Disposable Noise Records)
Edinburgh heavy-rockers A Ritual Spirit have been playing on the UK live circuit since 2011 including slots at Bloodstock Open Air Festival, Wildfire Festival and Out of the Ashes Festival, plus numerous tours of the country's small and medium sized venues. Their (now removed) video mini-series 'Tales From The Toilet' followed the band and their exploits on these tours, from drunken nights with Warrior Soul to literally sleeping in toilets, A Ritual Spirit without question enjoy their slice of life on the road.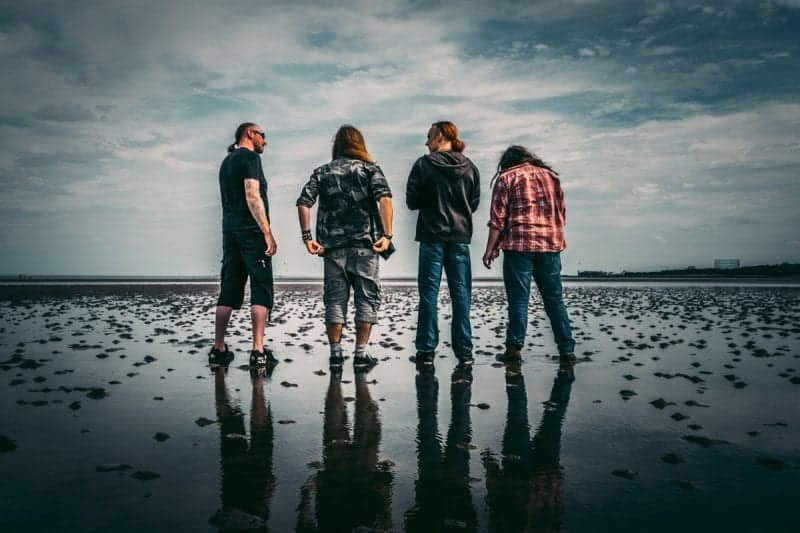 The band currently have one full length release – 2013's Carnival Carnivorous (available in all the usual places) and a sprinkling of other recordings.
Significant changes during late 2018 saw founding member and lead guitarist Steven leave the band and new recruit Fraser step into his shoes. This new incarnation was keen to record and release new music as quickly as possible, resulting in The Antidote EP – Produced & Engineered during May 2019 by Bryan Ramage (Ramage Productions/ Ramage Inc.). It will be released on November 1st 2019 via Disposable Noise Records.
It's good to see A Ritual Spirit still going strong since we first got to know them off the back of their 2018 Bloodstock performance. A lineup change certainly doesn't seem to have dampened their fire. Fire that burns ever so brightly on the opening track of their new EP.
The riffs of Sacrifice is where it's at. That's not a knock on any other part of the band as everyone pulls their weight here but it's what really stands out. Broken/Disappear is a bit more balanced, the relaxed and vibrant vocals making the hard rock stand out all that more. That's even before we get to the soloing that comes up in the latter half, a momentous piece of guitar work.
It's something a little different with Celebrity next as the front woman of Newcastle heavyweights, Kilonova pops in to lend her talents to a really meaty effort. Unsurprisingly, it's a banger of a track, the vocal pairing working very well together but how the moodiness of the rhythm in the verses bleeds into hyperactive bursts is just wonderful. The best track on the EP.
Dead From the Waist Down didn't have a chance of following that but to be fair to A Ritual Spirit, they don't really try. Instead firing out a quick and groovy banger with all the reverence and confidence of a band that has been doing this for far longer.
A Ritual Spirit – The Antidote Full Track Listing:
1. Sacrifice
2. Broken/Disappear
3. Celebrity (feat. Ellen Hill – Kilonova)
4. Dead From the Waist Down
Links
Bandcamp | Big Cartel | Website | Facebook | Twitter | YouTube
A Ritual Spirit - The Antidote (Disposable Noise Records)
The Final Score -

8/10