Demo Review: DERKAZ – 23​:​58 Demo (Self Released)
DERKAZ is a one-man blackened death metal project from Brisbane in Australia. 23​:​58 Demo is the latest release, out on July 8th 2019.
A one-track showcase of hellish sounds, DERKAZ is the creaking of the gates of hell slowly opening to unveil all the horror that exists inside. The rumbling is almost too much to bear, the spoken-word style of vocals that sounds like chanting is terrifyingly evil and the increasing dread that takes over is enough to leave most whimpering in a corner.
There's a lot to unpack with 23:58 Demo and all of it is evil personified. Be careful you don't lose yourself in its twisted demands and desires.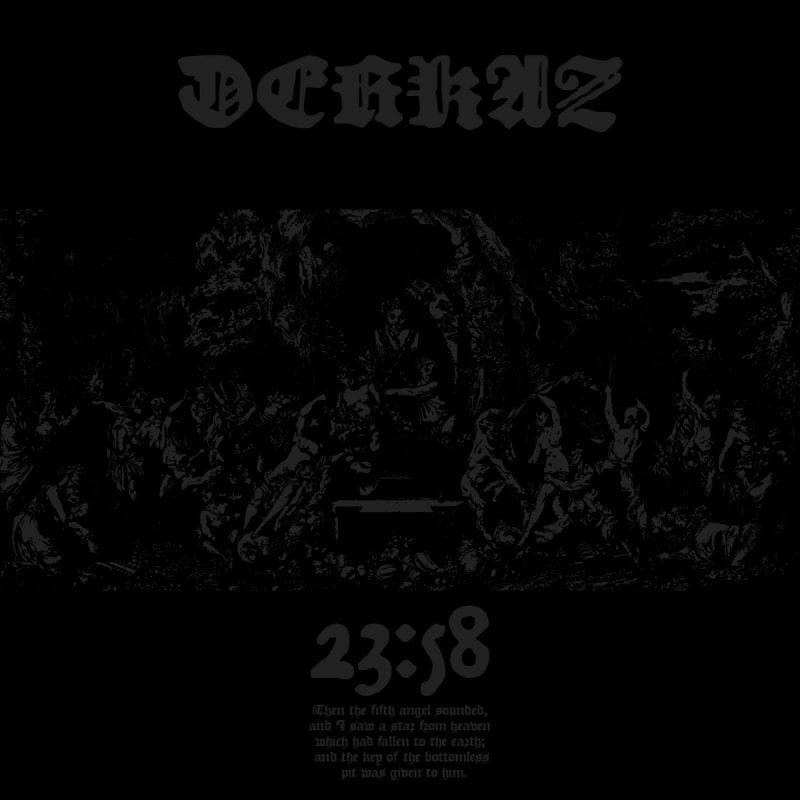 DERKAZ – 23:58 Demo Full Track Listing:
1. 23:58 Demo
Links
DERKAZ - 23​:​58 Demo (Self Released)
The Final Score -

8/10