Christmas Horror Short Review: Dear Santa (2020)
Written by S.U and starring J.F.K (it's what comes up in the credits), Dear Santa comes from Amateur Films. It is a festive short that isn't afraid to get a bit evil and twisted.
Super-excited for Christmas and the arrival of Santa, a young girl is getting busy. Eagerly putting up stockings, arranging festive ornaments, baking cookies and writing a letter to the red-suited jolly one.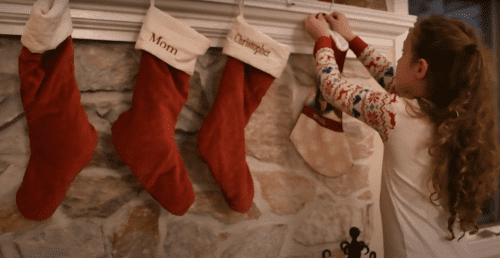 She wraps up her tasks by putting the baked cookies out, alongside a big glass of milk, before scurrying off to bed.
That night she is woken up by the sound of noises coming from the living room. Excited to meet Santa, she gets out of bed and goes downstairs. A big mistake.
One of the best things about this short is that it has an obvious end point. In fact, the screen goes to black after the expected, but well delivered, jump scare moment. Then it comes back in and gets even darker and more twisted.
Those extra seconds make it a must watch, especially as it is a very familiar story. Check it out below.
Dear Santa (2020)
The Final Score -

8/10