Bloodstock 2019 – Band Feature/Interview: Widows
Bloodstock Open Air 2019 is nearly upon us and to say we're excited is an understatement. We adore the festival and this year's line-up is simply phenomenal. From the Ronnie James Dio Main Stage to the Sophie Lancaster Stage to the New Blood and Jägermeister Stages, there is something for everyone! Not got your tickets yet!? What are you waiting for!? Head over to the Bloodstock Festival website here and join thousands of like-minded head-bangers for a weekend of quality rock and metal.




Widows are back with a new drummer and new two track single called Ten'Yer to give your faces a thorough melting for 2019. Hard Rock/Stoner/sludge quartet, Widows are a pulverizing juggernaut of deadly riffage drenched with impressions of Entombed, Black Sabbath, Motorhead, Down, and EyeHateGod, with accolades from media outlets including Metal Hammer, Terrorizer, Norway Rock, Sludge Lord, and Rock Sound.
Following on from the storming success of their third studio release, 2017's "Oh Deer God", Nottingham stoner rock crew Widows are back with their flattening new two-track single "Ten'Yer" marking the final studio release with long time drummer Ze-Big and the first outings for new drummer Adam Sharrocks.
Formed in 2008 in Nottingham, UK, Widows play music you can raise a beer and swing a fist to, with some crushing grooves and an undeniable swagger! Influenced by the sounds of stoner rock and southern sludge, Widows have spent the years since their inception building their live set as they chewed up venues across the UK and Europe with bands like Orange Goblin, Nebula, Atomic Bitch Wax, Tombstones, Vallient Thorr, Pist, Ten Foot Wizard and Boss Keloid.
"We're over the moon to have been selected for a slot on the New Blood stage. We've wanted to play Bloodstock for years so it's great to finally be able to bring the riffs to BOA! Looking forward to seeing you all down the front"!
Widows will be playing the New Blood Stage on Friday the 9th August 2019.
Interview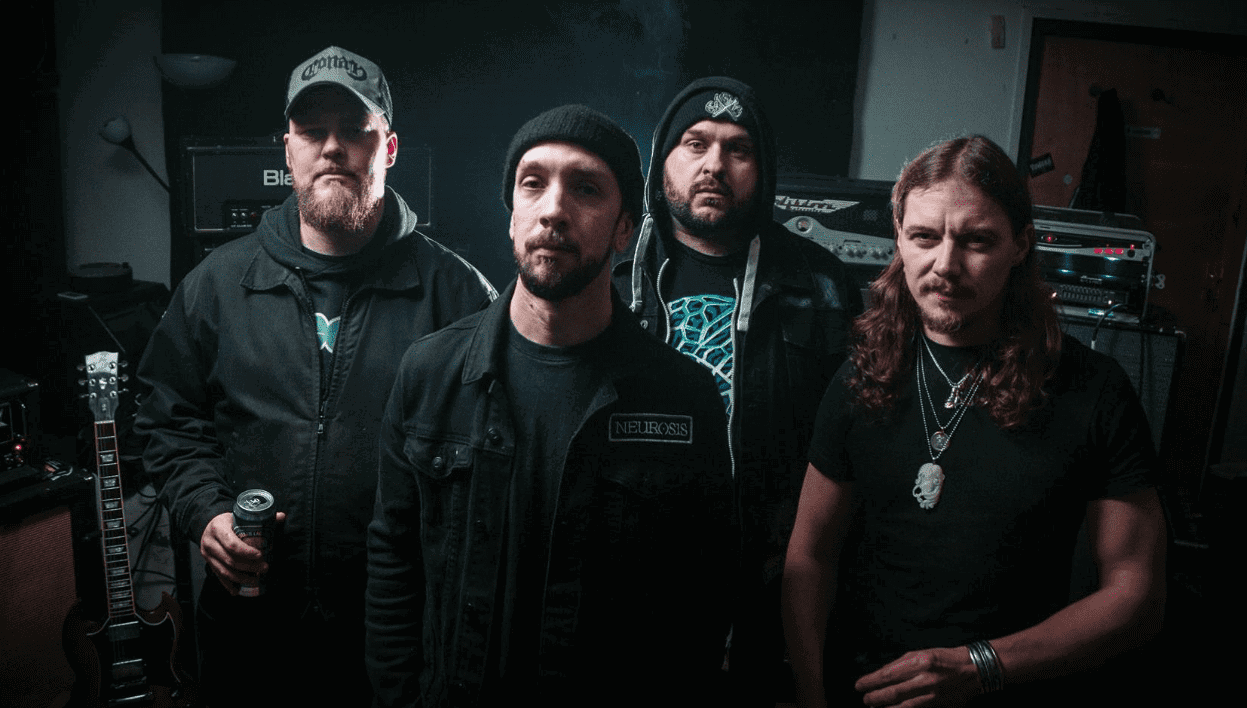 1 – Congratulations on winning the Nottingham leg of the M2TM and earning your slot on the Bloodstock New Blood Stage. What made you decide to take part?
Thank you very much 🙂  We're very pleased to have got all the way through! We'd been trying to get booked on various national level festival lineups for some time now with not much success so we figured why not go through the M2M route to make our presence known. Fortunately it worked and here we are with a chance to show the BOA crowd what we've got for them.
2 – What were some of the highlights of your competition run?
Well we had fun at all three shows, but our heat was an important one as it was only Adam (Sharrocks, drums) third show with us after joining up late last year so we definitely came out swingin' for that one. Of course hearing our name read out as the winners was the icing on the cake though.
3 – Describe the feeling, if you can, upon hearing your name read out as the winners?
Kind of a combination of relief initially just for the first split second that we'd at least placed, but then when we realised we'd come out on top, just, "WOOOO!" I guess, haha. It's great to see that the hard work we've put in over the last few months has paid off.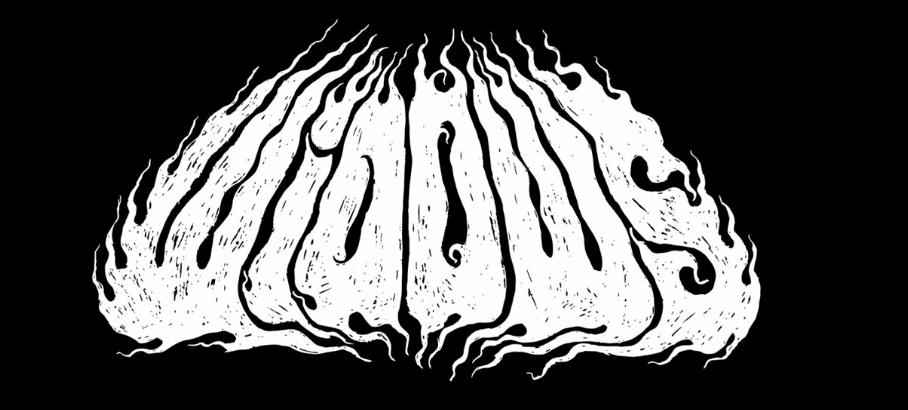 4 – How big of an opportunity is playing the New Blood Stage for Widows? We've seen some bands really grow from it over the years!
New Blood is a great opportunity; to get ourselves in front of some new fans, do some schmoozing, and get some press time too; we intend to do all of that in spades so we hope to see loads of you there on the Friday! It's our first time at a large outdoor fest so we'll be making the most of it for sure.
5 – What can Bloodstockers expect from you come festival time? Why should they come see you?
We've got a ton and a half of balls out riffs to get all up in your ears; dirty filthy stoner sludge rock n roll to tear you up n spit you out. Like us or loathe us, you'll remember us, even if it's just for the tinnitus.
6 – Are you regular attendees to the festival or will this be your first time?
We've all been a few times over the years, myself and Adam (Jolliffe, vocals) last went in 2016 but Phil (Emblin, bass) and Adam S. have both been a couple of times too I believe.
7 – Are you hanging about all weekend? If so who are you most looking forward to seeing?
Oh we'll be there all weekend, 100% so we'll be bringing the party. Ones to watch for us will be Barbarian Hermit, opening things up on Thursday, Boss Keloid, and Bong Cauldron. Make sure you catch these bands if you can, all 3 have been making waves lately and will definitely be a good find for anyone who hasn't seen them yet. Obviously The Scorpions too, but that goes without saying, obviously.
8 – What does the rest of 2019 look like for Widows? Shows? Releases?
We released our latest 2 tracker (Ten'Yer) back in February so we're now in the process of writing for a follow up whilst we knock out a few shows over the rest of Summer and Autumn.
We also have a few all dayers and a little weekender with Barbarian Hermit and Drudge coming in October but check out our gig list for the rest of 2019 for all the info:
9th Aug: Bloodstock, New Blood stage
31st Aug: Riff Fest, Rebellion, Manchester w/Dopethrone & Corrupt Moral Altar etc
7th Sept: Macmillan Fest, Rock City, Nottingham
4th Oct: Skinny Jimmy's, Workington w/Barbarian Hermit & Drudge
5th Oct: Bannerman's, Edinburgh w/Barbarian Hermit & Drudge
6th Oct: Rock The Foundry @ Trillian's, Newcastle w/Barbarian Hermit & Drudge
9th Nov: Cvltfest, Café Indiependent, Scunthorpe
24th Nov: Sophie Fest, The Bread Shed, Manchester
Links
Widows Twitter – Widows Facebook – Widows YouTube – Widows Bandcamp – Bloodstock Open Air