Band Interview: Shout At The Robots
"Spazzy songs somewhere outside a boundary or two. Music for the weird, weary and beaten down."
Games, Brrraaains & A Head-Banging Life are pleased to bring you an interview with Shout At The Robots!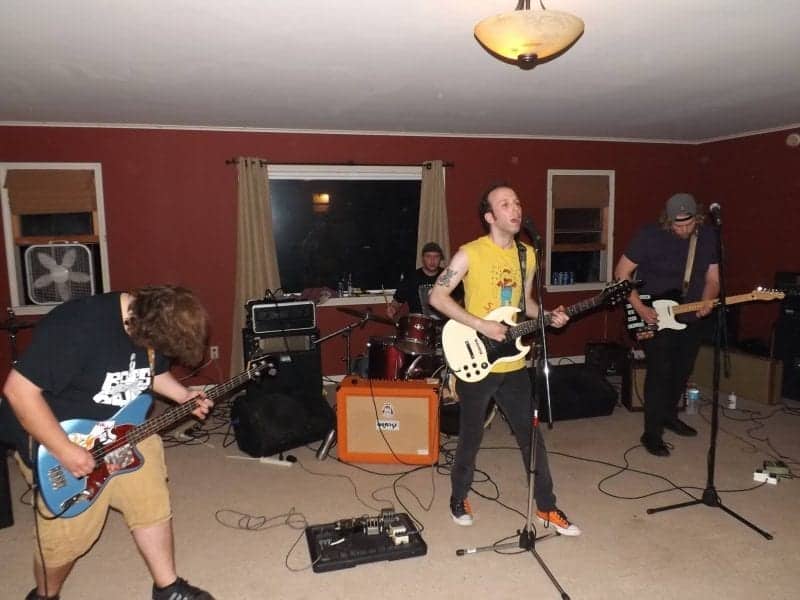 1. How did you get started as a band?
We all grew up together. That includes all picking up various instruments and learning about bands etc etc so we sort of just naturally formed together into a band. Kind of like Voltron.
2. How would you describe your sound?
This question pops up in a fair amount of interviews. It's always been kind of a tough one to answer because we're all over the place stylistically. We recently asked our fans what they think we sound like and the list was pretty varied. One of the best was "Like Queen and Rancid had a bastard child with the Ramones. That was babysat by Depeche Mode." Hopefully that's a helpful answer.
3. What bands/artists would you say have influenced your style of music?
That's a tough one to answer as a group. One of our strongest points is that all of us are influenced by a pretty big variety of bands and that tends to come out in the sound. But we're especially influenced by the other bands in our scene around Binghamton NY who are all worth looking into. Talk Hard, Floodlands, Walking Distance, Imperials, Archemist, If Madrid, Cold Sweats, Second Suitor, Tom Jolu, Yard Party. Among many others.
4. Has the rise of YouTube & music streaming helped or hindered you as a band?
The way the music industry as a whole has been affected by streaming etc. is a really interesting and weirdly nuanced concept. But in our case it's a pretty positive one in that as much as we like the idea of approaching things like a band would have before the rise of the internet, it's definitely made sure that we can reach a much larger audience than we necessarily could by word of mouth (not just because we're all socially awkward) so the reach that's provided is a big plus.
5. What do you enjoy doing when you're not making music?
We only emerge from our dank cave once every couple weeks to play shows. Other than that our time is devoted solely to our craft of music making. Except to venture out to grab pizza because clearly we are a group of people that thrives on pizza.
6. What are your future plans musically? Tours?
Yes, tours! We have yet to officially do any touring as a band so that's our next hurdle to jump over. Starting small and then slowly increasing our reach to become an empire of T-shirts and novelty band koozies. No but really our plans in the immediate future are to put out an EP or two, possibly a split, and then play as many shows as we possibly can until we just can't do it anymore and then do it some more. Let us know if you want us in your city/town/basement. Thanks for reading!
We'd like to thank Shout At The Robots for talking to us. You can find out even more about them by checking out their Facebook Page, Instagram and Twitter. Their music can be streamed via all major services and Bandcamp.