Band Interview: Lovesick Radio
Games, Brrraaains & Head-Banging Life are very pleased to bring you an interview with alternative rock band, Lovesick Radio.
1. How did you get started as a band?
David: It's started with a piece of music I asked Troy if he wanted to sing on & it kind of snowballed from there. I knew Matt B ( guitar player) & he knew Glenn ( Bass player). It all came together pretty naturally. Funny thing is Troy & I cant remember how we know each other. Anyway, Next thing you know we have a bunch of songs & are touring America & playing huge festivals overseas!
2. How would you describe your sound?
Troy (singer): We are honestly just a straight ahead rock band…no gimmicks. Our sound is just a melting pot of all our influences. I feel we have a sound that sounds familiar but not a carbon copy of any particular "thing", which is exactly where we want to be.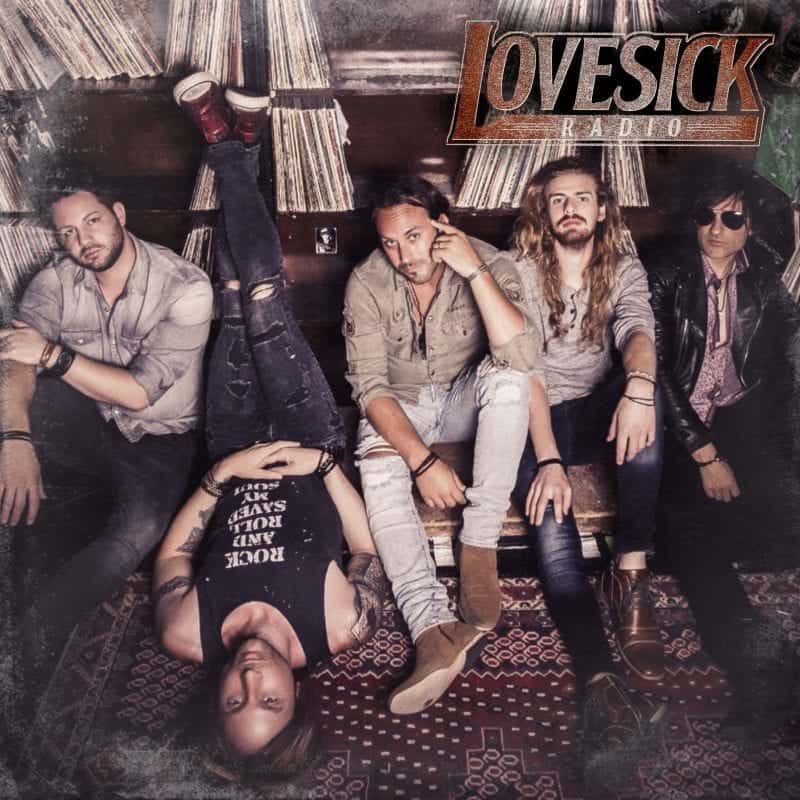 3. What bands/artists would you say have influenced your style of music?
David: Some of the artist that have been inspiring this round of songs are Aerosmith, AC/DC, Tom Petty, Sex Pistols, Rival Sons to name a few. We really want to write a record that holds up to our hero's records & something that will live in forever!
4. Has the rise of YouTube & music streaming helped or hindered you as a band?
Troy: No question as a young band starting that streaming services and youtube have helped us reach people and become accessible. So the ability to be discovered has helped quite a bit and is pretty incredible.
5. What do you enjoy doing when you're not making music?
David: For me I enjoy the gym, seeing movies & writing music. I'm a music junkie so it's still a huge part of my life even when I supposed to be doing something else.
6. What are your future plans musically? Tours?
Troy: Future plans are to continue to do what we have been doing. Focus on writing and releasing as much music as possible and play and tour new places. We also want to do a music video this year…lots to look forward to.
We'd like to thank you Lovesick Radio for talking to us. You can find out even more by liking their Facebook Page and Twitter. Check out their music via all major streaming services and YouTube.