Band Interview: Kurt Riley
Games, Brrraaains & A Head-Banging Life are pleased to bring you an interview with the 'metapop/rock' mastermind, Kurt Riley.
1. How did you get started as a band?
When I was thirteen years old, I heard The Rolling Stones for the first time. At that moment, I knew what I wished to do with my life. Until then, I'd been a bit listless – I'd entertained a career as a comic book penciller for quite some time, and I'd gotten pretty proficient at it, too. But music just blew everything away. Never before had I encountered an artistic medium with such a combination of immediacy, beauty, and power.
This whirlwind romance was accompanied by a stark understanding that there was a substantial difference in the quality of the music I'd fallen in love with, and that which I heard in contemporary popular culture. Something had happened – but what? Why had The Who and Iggy Pop been succeeded by Limp Bizkit and Britney Spears?
Sophomoric as it sounds, I made it my mission to find out, and to correct the disparity. It became my crusade – to rise to the level of the music I'd become enamoured with. Messianic? Sure. Pretentious? Absolutely. But dammit, someone had to do it. And I figured I was up for the job.
So I set to work. Over the next few years, I taught myself how to sing, compose, and gained varying degrees of proficiency with about a dozen instruments. Started a powerful garage rock band called The Steel Hearts at 18; think 1950s rock and roll as if played by The White Stripes. We used to give blazing renditions of Eddie Cochran's Something Else and Buddy Holly's Not Fade Away. It was such a joy.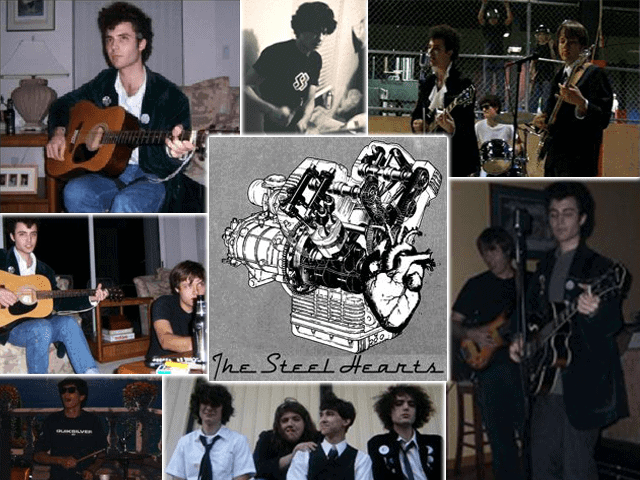 At 23, I released my debut album, Brighthead. It was produced with Beyoncé collaborator BOOTS in a home studio, entirely self-written and arranged. We spent a great deal of time geeking out over The Beatles and coming up with odd sounds; working with him and his father – also a brilliant engineer – was a fantastic experience.
Unfortunately, Brighthead didn't go anywhere, for a number of reasons. But I did – moved to another state, and wrote another two albums, which remain in my vault. Worked like a dog at a terrible warehouse job while simultaneously attending community college. Those were dark, dismal days. Used to drive to that job at 3 AM, as the world was dead as night, listening to Avalon by Roxy Music and Bowie's Heathen, desperate to return to the purpose I'd been so lucky to find. I lost my faith for a little while. It was only due to the unwavering support and kindness of an old pal and former bandmate, Mr. Taylor Berryman, that I didn't quit music altogether. I owe him forever for that.
To my great surprise – and everyone else's – I graduated at the top of my class from community college, and transferred to an Ivy League school for my bachelors' – Cornell University, in upstate New York. My family and I came from a very humble background; there was always food on the table, but we were constantly struggling. To get into a place like Cornell…that was like a beggar sneaking into the Vatican.
Ironically, it was while at Cornell that the music came back, stronger than ever. Joined a student-run record label and played a small show, and that re-lit the fires; the audience went nuts for us. This reminded me that I had something special – and that I'd been a fool to relinquish it so easily.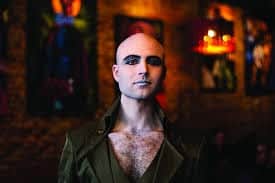 In 2016, I recorded and released my sophomore effort, the sci-fi concept album Kismet. It's the story of an alien king who travels to Earth in search of his lost queen, and ends up saving our species in the process. Many people say it is my most accomplished work. It is certainly one of my favorites.
After graduating from Cornell, I stayed in New York, and began performing extensively around the state. 2017 saw the release of my third record, Tabula Rasa. During this time, I was fortunate to meet Mr. Rick Kline, a magnificent bassist and a wonderful friend. He's been performing and recording with me longer than any other musician, and he is the absolute rock upon which my band is built.
In 2018, I opted to switch to single releases, both for artistic reasons and to match the shift in how music is consumed. In February 2018, I released Love Is In My Heart, an amalgam of electronic pop and Nat King Cole-style croon. Mr. Charlie Jones debuted on that record; he is a brilliant synthesizer and keyboard player, and his flourishes of colour and texture have added a depth to my music which was utterly absent beforehand.
During the summer of 2018, Rick, Charlie and I were given a gift straight from Heaven when Mr. Sesu Coleman joined us on drums and percussion, finalizing our band lineup. Sesu is a legend from the NYC music scene; his group, The Magic Tramps, performed at Max's Kansas City, CBGB-OMFUG, and The Mercer Arts Center during the heyday of glam and proto-punk in the early 1970s. The man has shared stages with The New York Dolls and Billy Idol, and recorded and toured with Alan Vega of Suicide. When Sesu came onboard, I finally had the band I'd been seeking since I was 13 years old. (Only took about 18 years. Ha ha.)
In September 2018, we released our first single together, Failure of Imagination. We're headed back into the studio to record another this week – Be Cool – which will be released in early December.
2. How would you describe your sound?
Metapop.
3. What bands/artists would you say have influenced your style of music?
T.Rex, Ridley Scott, John Lennon, Roxy Music, Oscar Wilde, Jimmy Reed, Gary Numan, Bo Diddley, Frank Sinatra, Queen, and The Kills.
4. Has the rise of YouTube & music streaming helped or hindered you as a band?
Both, honestly. The rise of digital distribution and streaming certainly gave independent artists a reach which they'd never enjoyed before; for a modest sum, I can place my work on Spotify and Apple Music, and I can upload my music videos to YouTube for free. The trick is in getting anyone to pay attention – or to pay at all! (Ha ha.) So much content is uploaded second by second that one must play a very clever game to rise above the din. (This is where expensive PR firms or boutique management come into play.)
5. What do you enjoy doing when you're not making music?
My lifelong passion for Star Trek, DC Comics, and vintage video games remains strong, even in adulthood, when such things are less than becoming for a young man of my particular vintage. (Ha ha.) But I'd be remiss if I didn't admit that The Wrath of Khan, Knightfall¸ and Half-Life have brought my poor soul almost as much joy as Street Fighting Man or Metal Guru. (Almost.)
6. What are your future plans musically? Tours?
With the upcoming release of the single Be Cool, I'm closing the first chapter of my career. (I keep referring to it as the first panel in my triptych, because that's the most appropriate analogy, in my mind.)
In the new year, the band and I are completely remaking and remodelling our sound, and beginning a brand new sonic and conceptual phase, called Chrome Empire. This sound is best described as rock and roll as it would sound in the world of Blade Runner. Since I was a teenager, I've been consumed with one particular notion: how could rock and roll, as an art form, be modified and updated for the future, whilst simultaneously preserving the freewheeling abandon that makes Keep A Knockin' so transcendent? That's the plan.
To strip down the chassis and rebuild the thing for the 21st Century. And what better mechanic than a rock and roll geek like me? She's going to look gorgeous when I'm through with her.
We'd like to thank Kurt Riley for taking the time to speak with us. You can find out even more by checking out their website, Facebook Page and Instagram.