Games, Brrraaains & A Head-Banging Life are proud to bring you an interview with US based upbeat pop-rock band, Cinders!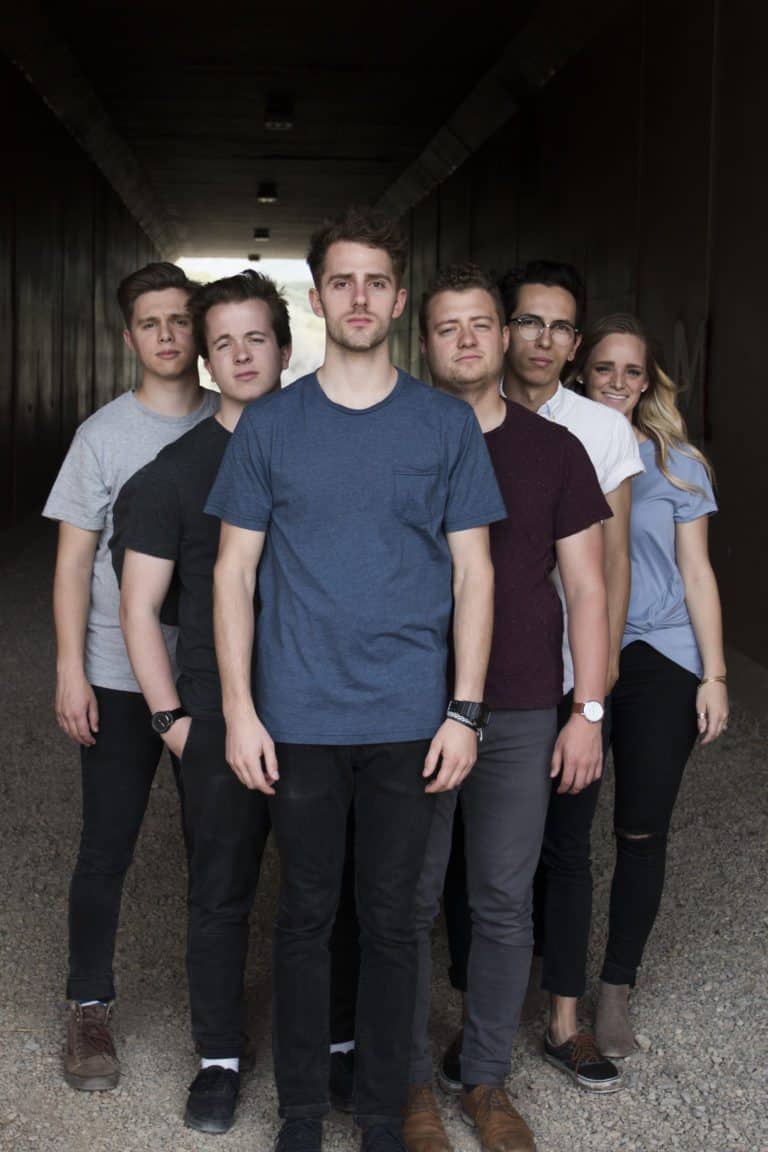 1. How did you get started as a band?
Some members of the band are long time high school friends, others met later in life living across the country, and even social media has played a large part in the formation of Cinders. I'll just say that if it wasn't for tinder, we wouldn't exist…
2. How would you describe your sound?
To describe our sound, we keep hearing the words rowdy acoustic pop from somewhere, but we like to imagine it's a mixture of pop, the beach, acoustic vibes, group vocals, and Taco Bell.
3. What bands/artists would you say have influenced your style of music?
Each one of us comes from very different musical backgrounds. From jazz to folk we love it all! So coming together was really cool because we all brought a little slice of our personal genres to what is now a large sized pepperoni Cinders pizza. Examples of bands that have helped influence that are The Head and the Heart, Motion City Soundtrack, The Front Bottoms, and Coldplay.
4. Has the rise of YouTube & music streaming helped or hindered you as a band?
If it wasn't for YouTube and streaming, we wouldn't have been able to reach anyone outside of our own state, and now we have a following around the entire world. AlexrainbirdMusic has been a massive help with this. He has posted our songs onto dozens of different playlists, and that has helped to generate 1,500,000 streams on Spotify. We are so grateful for our online community of fans, we can't even begin to express it.
5. What do you enjoy doing when you're not making music?
As a group we have several things we love doing. First and foremost it's the greatest band game, spikeball! Other than that we like swimming, superhero movies, and cardio
6. What are your future plans musically? Tours?
We recently wrapped up a west coast tour in the US and are currently working on the piecing together our second album, which we are stoked for. #album2
We promise as soon as recording wraps up we will be back on the road again!
We'd like to thank Cinders for taking the time to speaking with us & Stencil PR for arranging it. You can find out much more about the band as well as pick up their music over on their website, Facebook & Twitter. You can check out some of Cinder's music on YouTube & through Apple Music below.