Band Interview: Attic Choir
Games, Brrraaains & A Head-Banging Life are pleased to bring you an interview with Andrew Wright (guitar/vocals) of alt rock band, Attic Choir.
1. How did you get started as a band?
I met Evan at college between 2014-15. We liked the same music and had a laugh. He knew I was starting to write music and when we finished up college he offered to play bass, and I very quickly took him up on that. Dillion came into the picture a fair bit later. It was a bit of a struggle getting a drummer initially, but we're glad how it all turned out. We knew then we wanted to share our music with people and play shows, so we spent time together getting to a point we were good enough, and off we went.
2. How would you describe your sound?
It's quite demanding of your attention. We don't really want to be background music and we can be quite in your face. We definitely embrace all sides of the spectrum and just do whatever feels right, whether that's angelic singing or demonic shrieking.
3. What bands/artists would you say have influenced your style of music?
Quite a mixture. I'd say Biffy had a big impact on me growing up, along with bands like Frightened Rabbit, Nirvana and Bring Me the Horizon. They all still have their place in my heart.
4. Has the rise of YouTube & music streaming helped or hindered you as a band?
A bit of both. It's great we've had the opportunity to record our own stuff and cast it out into the ether. People can check it out if they want, but it's not like we're getting in the way or clogging up the charts. At the same time, though, it's so easy for everyone to release music too that it can be challenging to be heard above everyone else.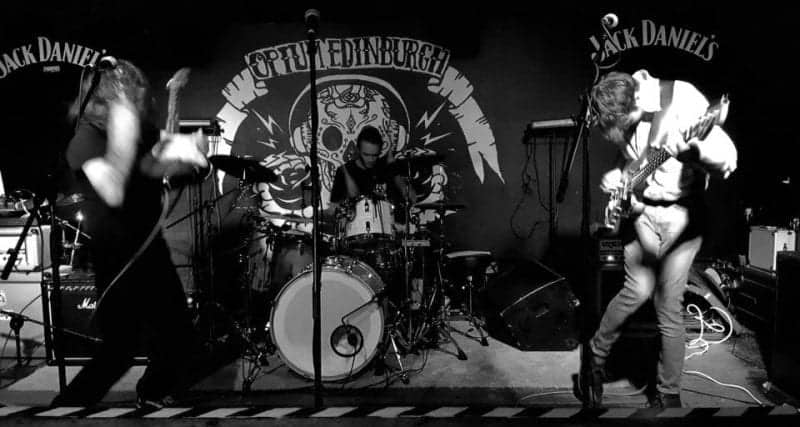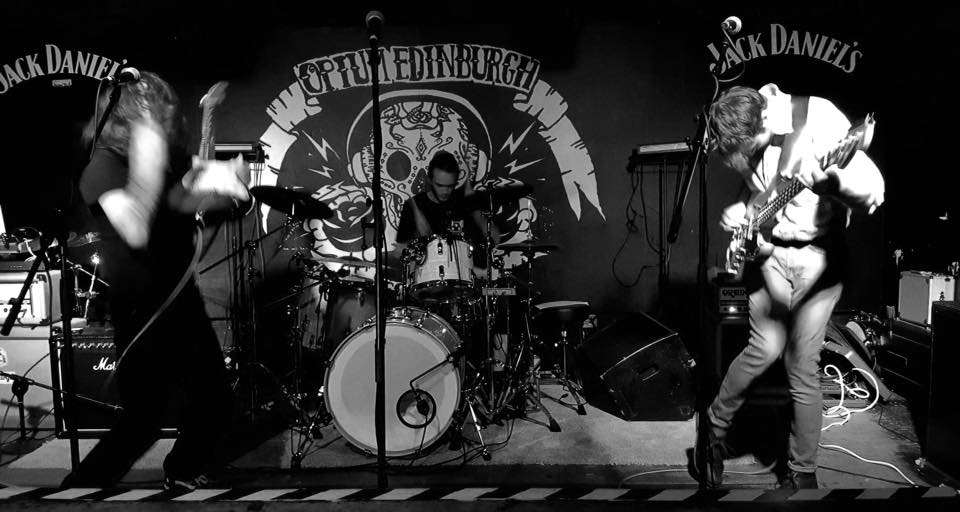 5. What do you enjoy doing when you're not making music?
Reading books keeps my brain ticking over nicely. I'm currently reading Stephen King's 'IT'. I normally have a couple of books going on; a bigger project and some lighter things to break it up. Recently read Limmy's autobiography and Frankie Boyle's 'My Shit Life So Far', too. All very good. Sometimes it can take me an ungodly amount of time to finish a book, though, depending on what I've got going on. I've been reading 'IT' for months.
I've also been revisiting the TV show 'Scrubs' with my flatmate, Joe, who would describe himself as a trained professional. Don't watch hospital sitcoms with a doctor, folks.
6. What are your future plans musically? Tours?
We would absolutely love to tour. Can someone take us on tour with them, please? But yeah, we've got some more writing and demoing to do, and we're slowly building a picture in our heads of the next release. It's an exciting time for us. We're keeping busy and it would be amazing if our current efforts could put us in a position to hit the road and play show after show. Until then, we'll keep chipping away and making a racket!
Links
Website | Bandcamp | Facebook | Twitter | Instagram | YouTube