Band Interview: Across the Dawn
Games, Brrraaains & A Head-Banging Life are pleased to bring you an interview with rock/electronica hybrid, Across the Dawn!
1. How did you get started as a band?
Hi I'm Josh, one of the founders of Across the Dawn. Thank you for having us! Across the Dawn was started by my cousin and me after a previous band we had ended. Throughout the years the line up changed and became what it is today which consists of Shawn and Mike who are my friends from high school and Justin who Shawn used to skateboard with when they were younger. It is not only us though, over the years, my cousin and our friends Derek and Brandon have contributed to the band and the recording of our album.
2. How would you describe your sound?
It is a big and powerful sound that is very guitar driven with a lot of synthesizers and electronics. One of the most noticeable things about our sound is how diverse it is from song to song. Some songs are soft while others are hard and edgy.
3. What bands/artists would you say have influenced your style of music?
Shawn and I love 90s alternative music. I know fell in love with it when I was around 9 years old. That era has a large influence on the rigid sounding guitar in some of our songs. I think Nirvana's in Utero album has a lot to do with that. The Smashing Pumpkins influenced us to want to make an album that has a wide range of styles of songs that all tie together to form our sound. 80s music is also a huge inspiration. There are a lot of other great bands that have helped influence our sound such as The Cure, Bush, Deftones, 30 Seconds to Mars, Stabbing Westward, and the Anix.
4. Has the rise of YouTube & music streaming helped or hindered you as a band?
It has helped because it allows us to independently get our music out there easier and provides a platform to reach an audience. At the same time, there is so much music available, it can be easy to get overlooked. We just create the best music that we can make along with visual elements to create it's own universe. We send it out using the amazing platforms and options out there to try to reach the people that can connect to it.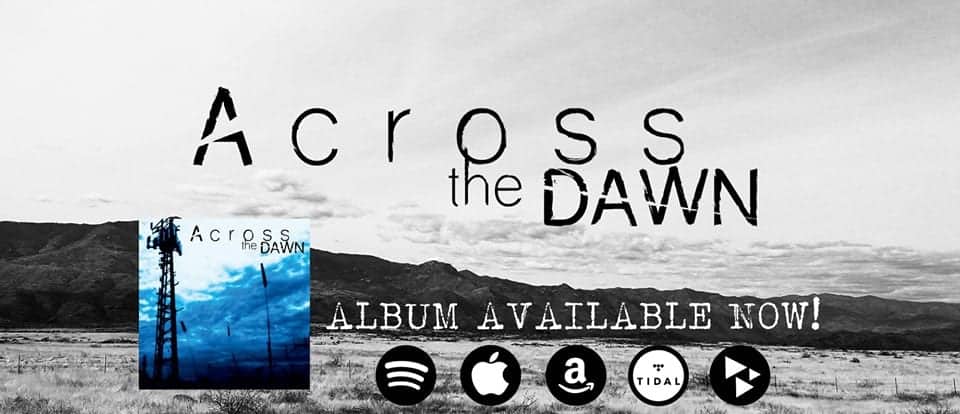 5. What do you enjoy doing when you're not making music?
Even though music is very important to us and we love it, there are other things that we enjoy too. Shawn and me love the outdoors, I enjoy martial arts, Mike has another music project that he does called Scario Bros., and Justin likes film and photography.
6. What are your future plans musically? Tours?
We just released out debut album so we plan on promoting singles, releasing music videos, and playing shows. I would love to go on tour or at least mini tours in different regions at a time. in the meantime, we will be writing new music!
Links
Website | Facebook | Spotify | iTunes | Twitter | Instagram | YouTube