Album Review: Yurt – Ege Artemis Yurtum: 10th Anniversary Reissue (Self Released/Little Plastic Tapes)
Originally released digitally on 21st December 2009, Ege Artemis Yurtum was the curious debut by Dublin based group Yurt. This album laid an experimental foundation in the heavier end of the progressive music spectrum and captured the 3-piece in a raw and embryonic stage of their 13-year existence.
On the 1st July, to celebrate the album's 10th anniversary, Yurt will be releasing the album for the first time in the physical medium.
This 10th Anniversary Edition digipack CD includes a rebuild of the original artwork to include the wraparound "snaggletooth" design the way it was always intended, a very caring remaster of the original audio courtesy of James Plotkin, and a 12-page booklet with unnecessarily extensive liner notes and some archive images for your displeasure.
A very experimental listen, it's very easy to hear just why Yurt captured the imagination of so many people with this debut. It's progressive, trippy, wacky yet so damn addictive to listen too. One short (by their standards) intro and 4 very lengthy numbers, Yurt's imagination runs absolutely wild here. A whirlwind of groovy and jam-session style riffs and beats.
The trippiness begins immediately with the opening track, Flight of the Intergalactic Mallard. At just over 5 minutes, it's the shortest track by some distance and kind of serves as an introduction to Yurt. Wacky, all over the place with a constant treat of progressive rock pushed to the forefront.
It's an intriguing start but not necessarily the one that will make you go 'wow'. That comes from the excellent Run the Gauntlet, the first time vocals make an appearance and where the jam room style starts to get some order and organisation to it. All while still sounding completely organic and unpredictable.
Bushmeat is far heavier on the bass, echoing constantly through the mind as it builds in frantic power. The 11+ minutes getting more and more desperate sounding as it goes on leaving an uneasy yet satisfying feeling.
So much to take in and so much more to do as Mog's Brain Tumour Diagnosis sees the bar raised by the previous track and flat out ignores it. It's a ringing and banging endorsement of the progressive rock capabilities of Yurt yet they also show an ear for the metal side of things here too!
If there is one thing you should expect from Yurt, it's expect the unexpected. Which brings us to The Fear Of All Sums, the final 17+ minute track. Words can't really do this justice. It's messy yet catchy, it's unconventional but comfortable and it's almost certainly the most impressive track of the album.
If you never got the chance to check out Ege Artemis Yurtum 10 years ago, Now is your chance. A must listen if you're a fan of unconventional progressive rock.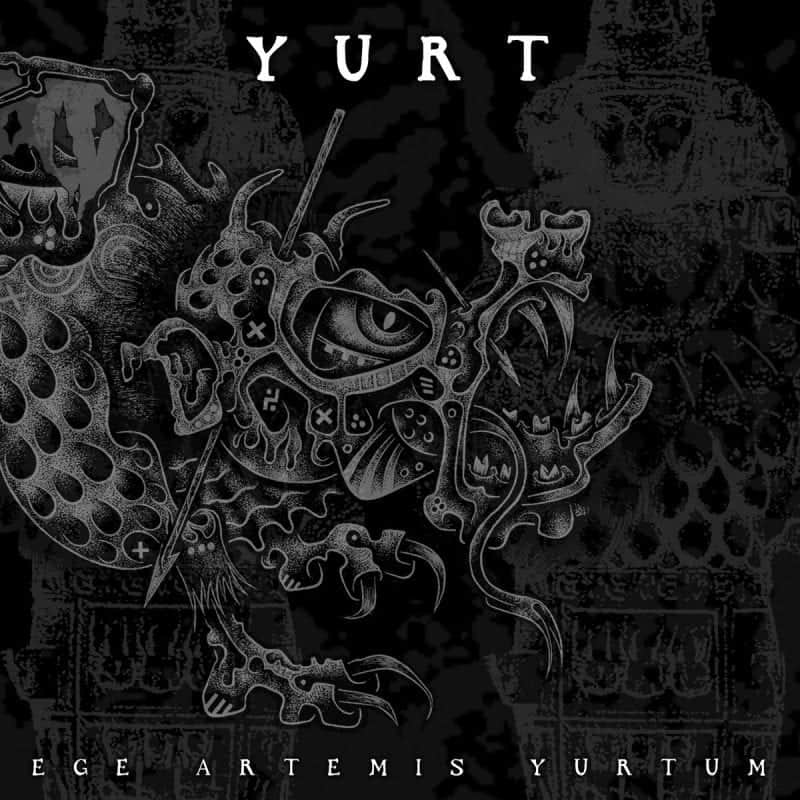 Yurt – Ege Artemis Yurtum: 10th Anniversary Reissue Full Track Listing:
1. Flight of the Intergalactic Mallard
2. Run the Gauntlet
3. Bushmeat
4. Mog's Brain Tumour Diagnosis
5. The Fear Of All Sums
Links
Yurt - Ege Artemis Yurtum: 10th Anniversary Reissue (Self Released/Little Plastic Tapes)
The Final Score -

8/10