Album Review: Vallenfyre – Fear Those Who Fear Him (Century Media)
English death metal/doom metal band, Vallenfyre return with their third album & first since 2014. The side project of Paradise Lost's chief songwriter and lead guitarist Gregor Mackintosh, Vallenfyre have carved out a respectable position in the metal world. Fear Those Who Fear Him is out now via Century Media.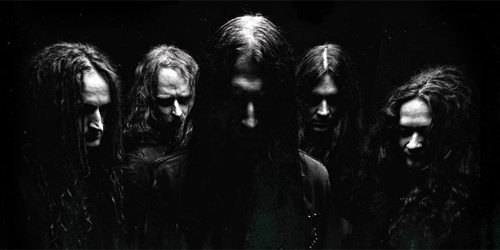 Fans of Vallenfyre will know exactly what to expect with Fear Those Who Fear Him. It's a seriously dark & heavy metal album filled with doomy riffs & aggressive death metal beats.
Born to Decay, Messiah, Degeneration…early on it's all about stomping on the listeners face. Short, brutal attacks filled with plenty of groove & nasty, evil sounding vocals. In particular Apathetic Grave is the highlight of the ferocious vocal style.
Fear Those Who Fear Him does boast some nice variety too. There are plenty of faster-paced death metal tracks such as Nihilist & Kill All Your Masters but elsewhere the doomier, slower tracks really stand out. Tracks like The Merciless Tide with its intense roar at the start will get the hairs standing up on the body.
The constant intensity is quite something & it's backed up by some absolutely killer riffing. Soldier of Christ is a banger, as is the almost spoken word, slow doomy style of Cursed from the Womb.
Where the album doesn't quite hit the mark is with a few of the more furious slabs that don't have as much impact. The 40 seconds of Dead World Breathes feels a bit pointless & is over so quickly it's hard to really take that much away from it.
That being said, it's 39 minutes long which is the perfect length for such an in-your face album. The best release of the band's career so far.
Vallenfyre – Fear Those Who Fear Him Full Track Listing:
1. Born To Decay
2. Messiah
3. Degeneration
4. An Apathetic Grave
5. Nihilist
6. Amongst The Filth
7. Kill All Your Masters
8. The Merciless Tide
9. Dead World Breathes
10. Soldier Of Christ
11. Cursed From The Womb
12. Temple Of Rats
Fear Those Who Fear Him is out now via Century Media & you can check out the album below through Apple Music!
Vallenfyre - Fear Those Who Fear Him (Century Media)
The Final Score -

8/10