Album Review: Vaelmyst – Secrypts of the Egochasm (Self Released)
Hailing from hallowed depths and set on overshadowing slain remains, Vaelmyst have come forth as conduits of spiritual violence through a brutal melodic death metal delivery.
Conceived in Los Angeles during the winter of 2017, the melo-death ensemble burst onto the scene just months later with an earth-shattering EP (Earthly Wounds) and single that would cement the group as one to keep an eye on.
Now the hour dawns upon us for the release of their full-length debut album Secrypts Of the Egochasm. Out on August 13th, 2021.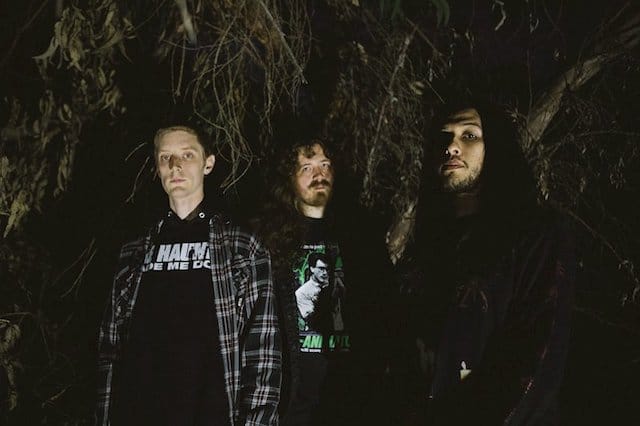 Melodic death metal with a brutal twist, there's something remarkably heavier about Vaelmyst's Secrypts Of The Egochasm then you might first expect upon reading 'melo-death'.
Whereas many bands focus on the 'melo' over the 'death', it's the other way around for Vaelmyst and it makes a difference. Although that isn't to say when they drop into melodious moments, it isn't utterly thrilling. The opener, Espirit De Corps is a thumping and ballsy showcase of their innate savageness with melodic twinges.
A frenzy of riffs makes Dawnless sound particularly special before a wild solo introduces the head-banging brilliance that is Spineless Throne. Two early tracks to make you realise you're listening to something damn impressive.
There's a darker and moodier feel to The Ghost of Ire, followed by the aptly titled, Ghoulish Delight. Aptly titled because Vaelmyst play with all the vigour and bloodthirsty passion of a beast ravenous from hunger that has found a campsite of young kids.
Take a breather with the 2+ minutes of chill and calm melody that is Into the Egochasm. You'll ned it as Envenom the Sea is straight-up death metal viciousness and The Coin of this Realm is melo-death epic to wrap things up ever so sweet. The gothic keyboard segment is divine sounding.
Banging. From beginning to end.
Vaelmyst – Secrypts Of the Egochasm Full Track Listing:
1. Espirit De Corps
2. Dawnless
3. Spineless Throne
4. The Ghost of Ire
5. Ghoulish Delight
6. Into the Egochasm
7. Envenom the Sea
8. The Coin of This Realm
Links
Bandcamp | Instagram | Facebook | Twitter
Vaelmyst - Secrypts of the Egochasm (Self Released)
The Final Score -

9/10