Album Review: Under a Full Moon – Our Riches (Tridroid Records)
The product of stark influences finding harmony across the expanse of the Atlantic Ocean, Under a Full Moon has tapped into the mental descent that spans across the globe with their seventh full-length LP, Our Riches. Originally formed in 2016 under the name Disrhythmia as a solo project from Evan, drummer for blackened grind outfit FVRLVRN, a new type of sonic brevity would be achieved when Norwegian producer Gjøran (of industrial/demoscene project Proteque) joined the ranks in early 2017.
Our Riches marks the tenth official release for Under a Full Moon, melding a dark fog of ambiance that enshrouds the crushing doom ferocity that has the listener trapped within the confines of their own mind. It is out on July 12th 2019 via Tridroid Records.
A very prolific band, Under A Full Moon give us an 8 track album filled with all kinds of disconcerting sounds, effects and noise. An album built with darkness in its soul and heaviness in its heart. Heaviness that is born from doom and layered with impossibly bleak ambience and that is just A Thought That Became A Dream.
The rumbling and grumbling is only enhanced with A Newfound Hope, a track with the least apt name ever as there is little hope to be found here. In particular, the howls of derision being skin-crawlingly intense.
The Coming Morrow is then somehow even heavier, the filthiness leaving an incredible impact. Before Soil arrives with 12 minutes of horror-infused noise and a continuing undercurrent of miserable doom.
This is not a happy album but that is not a negative as the misery Under A Full Moon spread is addictive and compelling. That this album turns out to be such a monstrous effort is impressive but it is a long one.
Gazing into the Abysmal Darkness, Cesspool of Sorrow and Pain and My Final Strife run at varying lengths and don't change a winning formula. However, it would be fair to say most will want to be free of the doomy melancholic grasp by this stage.
However, with a 15 minute finale the grip just tightens and the darkness grows deeper. My Last Tide takes it easy at first with ambience at the forefront but eventually devolves into the mentally crushing doom that has personified the album as a whole.
It's not going to be for everyone and it is probably too long but as a showcase of just how miserable, deep and dark ambient doom can be, Our Riches excels.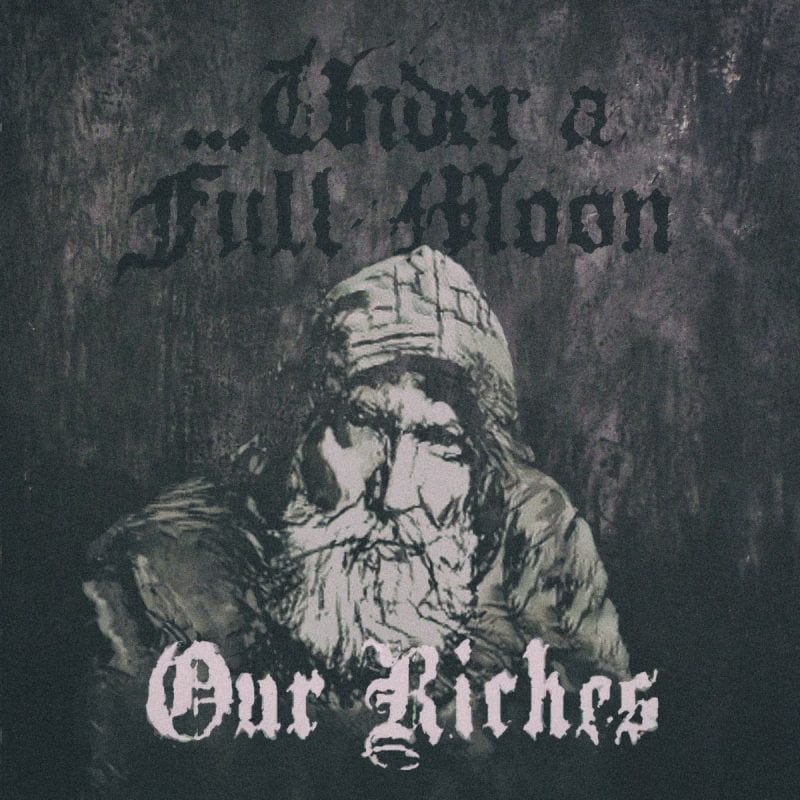 Under A Full Moon – Our Riches Full Track Listing:
1. A Thought That Became A Dream
2. A Newfound Hope
3. The Coming Morrow
4. Soil
5. Gazing into the Abysmal Darkness
6. Cesspool of Sorrow and Pain
7. My Final Strife
8. My Last Tide
Links
Bandcamp | Label Facebook | Label Instagram | Label Twitter
Under a Full Moon - Our Riches (Tridroid Records)
The Final Score -

7.5/10