Album Review: Töxik Death – Sepulchral Demons (High Roller Records)
Suffering from several setbacks following the release of their debut "Speed Metal Hell", Töxik Death found themselves questioning their continued existence, with more than half of the band throwing in the towel before their fight for supremacy really had started.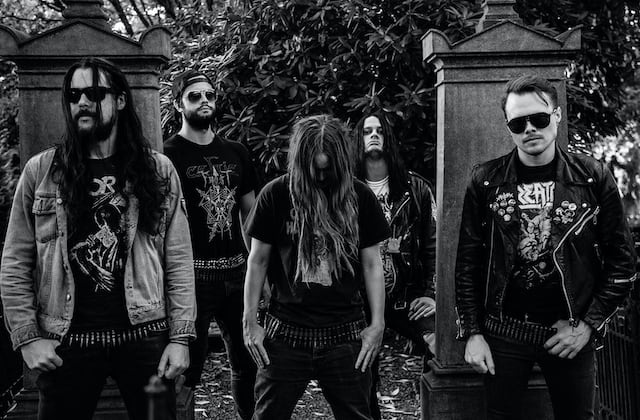 When the group's core found a new rhythm section and singer, though, this kickstarted a creative high which resulted in "Sepulchral Demons", the second full-length that any fledgling speed dealer dreams of.
It will be released on August 21st 2020 via High Roller Records.
There's an old-school flavour to Sepulchral Demons, that much is clear from the thrashing speed of it. Blended with punk spirit and death metal intensity, the 7 tracks rip and tear their way through the senses in a surprisingly substantial way.
Surprising as Töxik Death are no one-trick ponies and aside from one track (Morbid Divination) they know exactly what needs to be done. Even that one track, highlighted because it is over 7 minutes long, is still a raging torrent of heavy intensity.
They exude meanness, poise and power in that inimitable thrash way. There's nothing ground-breaking or particularly fresh here but that doesn't stop it being a bit of a head-banger.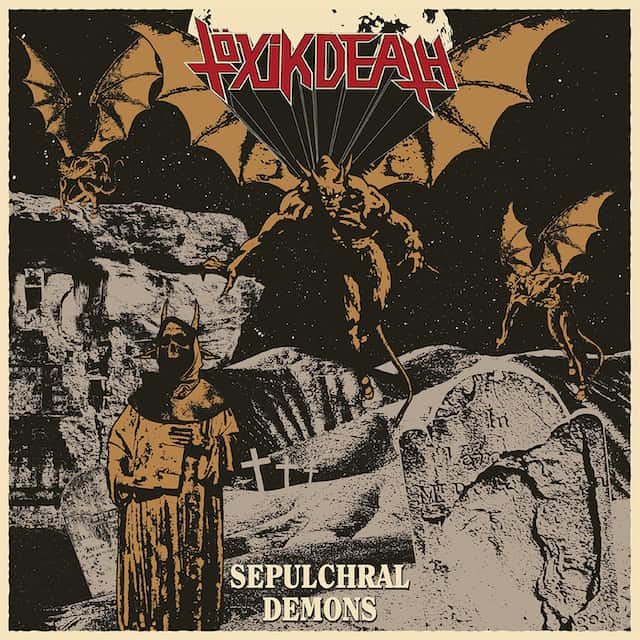 Töxik Death – Sepulchral Demons Full Track Listing:
1. Sepulchral Demons
2. Savage Nights
3. Malicious Assassin
4. Sadistic Sorcery
5. Morbid Divination
6. Incantation of Annihilation
7. Undead Vengeance
Links
Bandcamp | Facebook | High Roller Records
Töxik Death - Sepulchral Demons (High Roller Records)
The Final Score -

7.5/10